3D Doritos Are Returning to Shelves This Month
Praise the '90s Snack-Time Gods: 3D Doritos Are Returning to Shelves!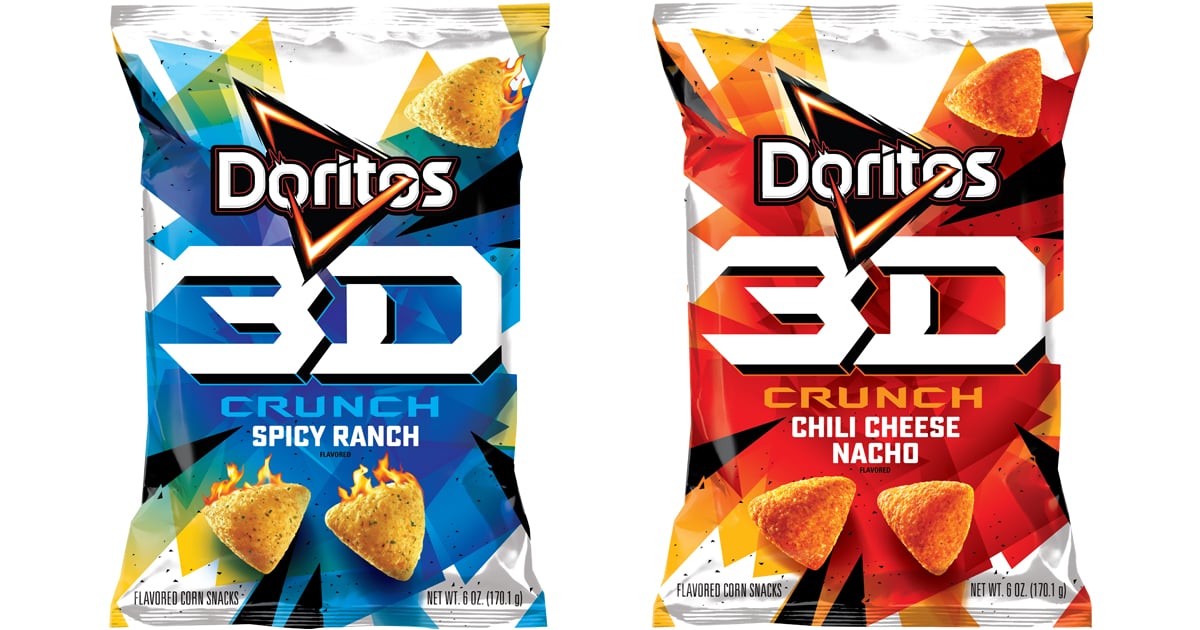 Nineties kids, we freakin' did it. Frito-Lay has seen that Change.org petition and heeded our impassioned demands — 3D Doritos are finally making a comeback! To refresh your memory, the triangular puffed-up snacks originally launched in 1998 but slowly started disappearing from store shelves in the early 2000s, leaving our lunch boxes sad and devoid of a much-needed crunch. The chips previously came in Jalapeño Cheddar, Zesty Ranch, and Nacho Cheese, but the new and improved flavors include Chili Cheese Nacho and Spicy Ranch . . . *drools all over self*.
After nearly a 20-year hiatus, Doritos 3D Crunch chips will begin popping up in grocery stores on Dec. 28, so keep your eyes peeled while perusing the chip aisle. Alternatively, you can preorder them on Amazon to have a 36-pack variety box delivered straight to your doorstep in early 2021. Now that's one heck of a way to ring in the new year.
Image Source: Frito-Lay