Alex Guarnaschelli's Twice-Baked Butternut Squash Recipe
How to Make Alex Guarnaschelli's Restaurant-Worthy Twice-Baked Butternut Squash
POPSUGAR is bringing you an exclusive look at Thanksgiving recipes from famous lifestyle influencers. We're excited to present the first online look at this twice-baked butternut squash with brown butter and parmesan recipe from Food Network host and Chopped judge Alex Guarnaschelli.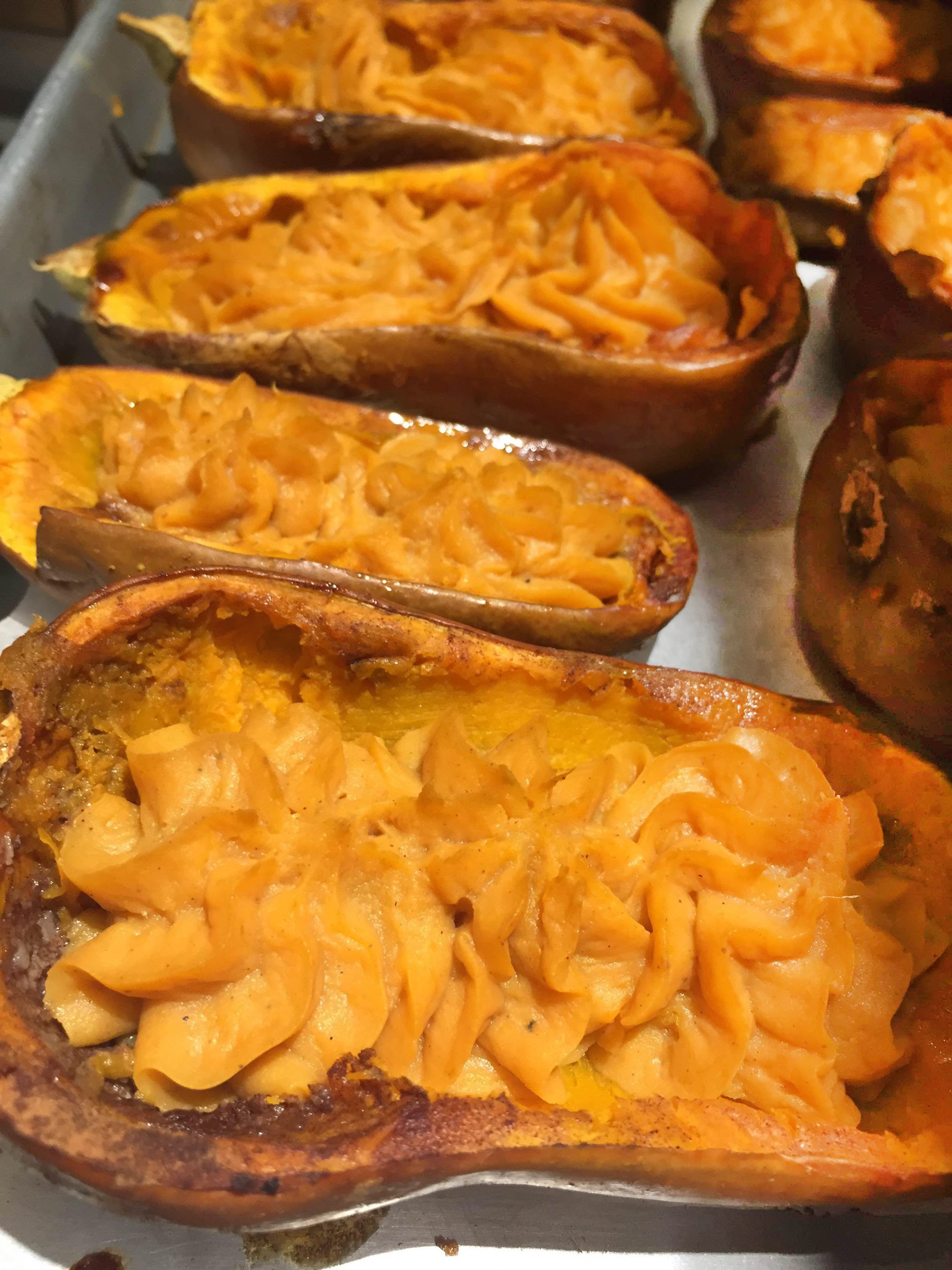 I love the flavor of the squash with the spices that is, in essence, twice baked like a potato. It just feels different enough to make a great addition to the Thanksgiving table! This is something that tastes so good and can be made completely in advance and reheated. It's important the side dishes don't crowd the stove when you're getting Thanksgiving dinner on the table! You can also sneak in a layer of marshmallows in place of the parmesan cheese if you want to revive a classic.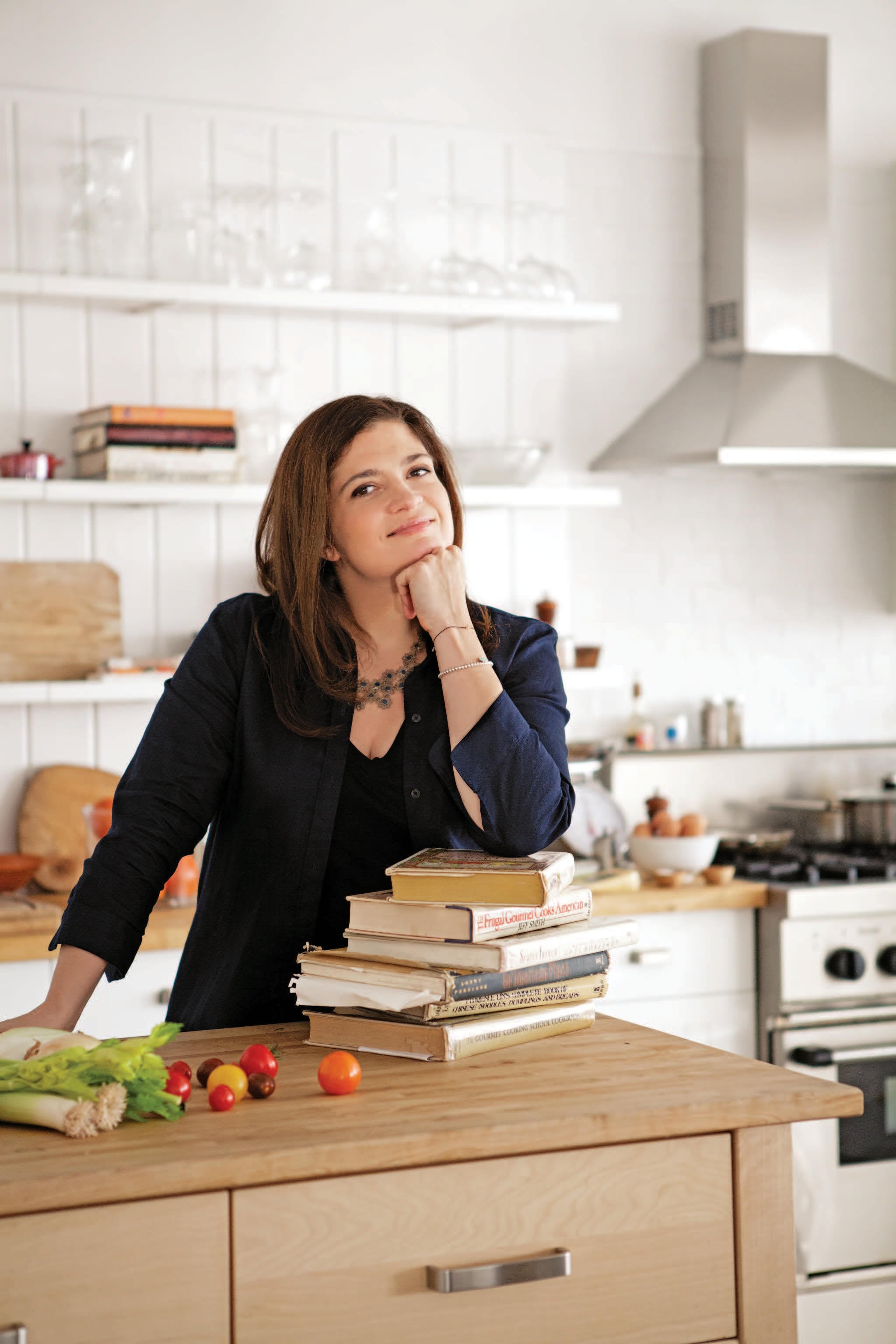 Twice-Baked Butternut Squash With Brown Butter and Parmesan
From Alex Guarnaschelli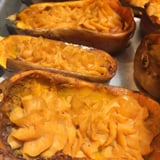 Ingredients
4 small-size butternut (or other variety) squash, halved and seeded
1 1/2 sticks unsalted butter
3 tablespoons molasses
1/2 cup dark brown sugar
Kosher salt
2 teaspoons ground ginger
1 tablespoon freshly grated ginger
1 1/2 teaspoons ground cinnamon
1/2 teaspoon ground allspice
2 medium sweet potatoes
The zest and juice from 1 orange
3/4 cup finely grated parmesan cheese
Directions
Preheat oven to 375°F.
Arrange the squash halves in a single layer on a baking sheet. In a small saucepan, melt the butter completely over medium heat. Wait until it starts to turn a light brown color. Remove from the heat and immediately pour over the squash sections and drizzle the molasses. Sprinkle with the brown sugar, salt, ground ginger, fresh ginger, cinnamon, and allspice. Fill the bottom of the tray with about 1/2 inch of water to create steam while the squash bakes. Cover the tray with aluminum foil and seal the edges tightly.
Add sweet potatoes to the top of of the foil-lined tray and bake, undisturbed, for 1 1/2-2 hours. To check for doneness, pierce one of the halves with the tip of a small knife. The knife should slide in and out of the squash and potatoes easily. If at all firm, bake them an additional 30-45 minutes. Remove from the oven. Carefully peel back the foil.
In a medium pot, simmer the orange zest and juice. Carefully extract the squash from the halves and the flesh from the sweet potatoes, leaving the squash skin and the "halves" intact on the baking sheet. Whisk the squash and potato flesh into the orange juice. Taste for seasoning. If the squash lacks sweetness, add a little molasses. If it lacks salt, add a little salt. Fill a pastry bag fitted with a large "star" tip and "pipe" the seasoned squash back into the halves. It likely will only fill 6 halves. Sprinkle with the parmesan cheese and bake in the oven until golden brown, 15-18 minutes.
Information
Category

Side Dishes, Potato

Cuisine

North American

Yield

6-8 servings