Apple Crisp Baked Apples Recipe
This Recipe For Apple Crisp Baked Apples Takes the Classic Dessert Up About 5 Notches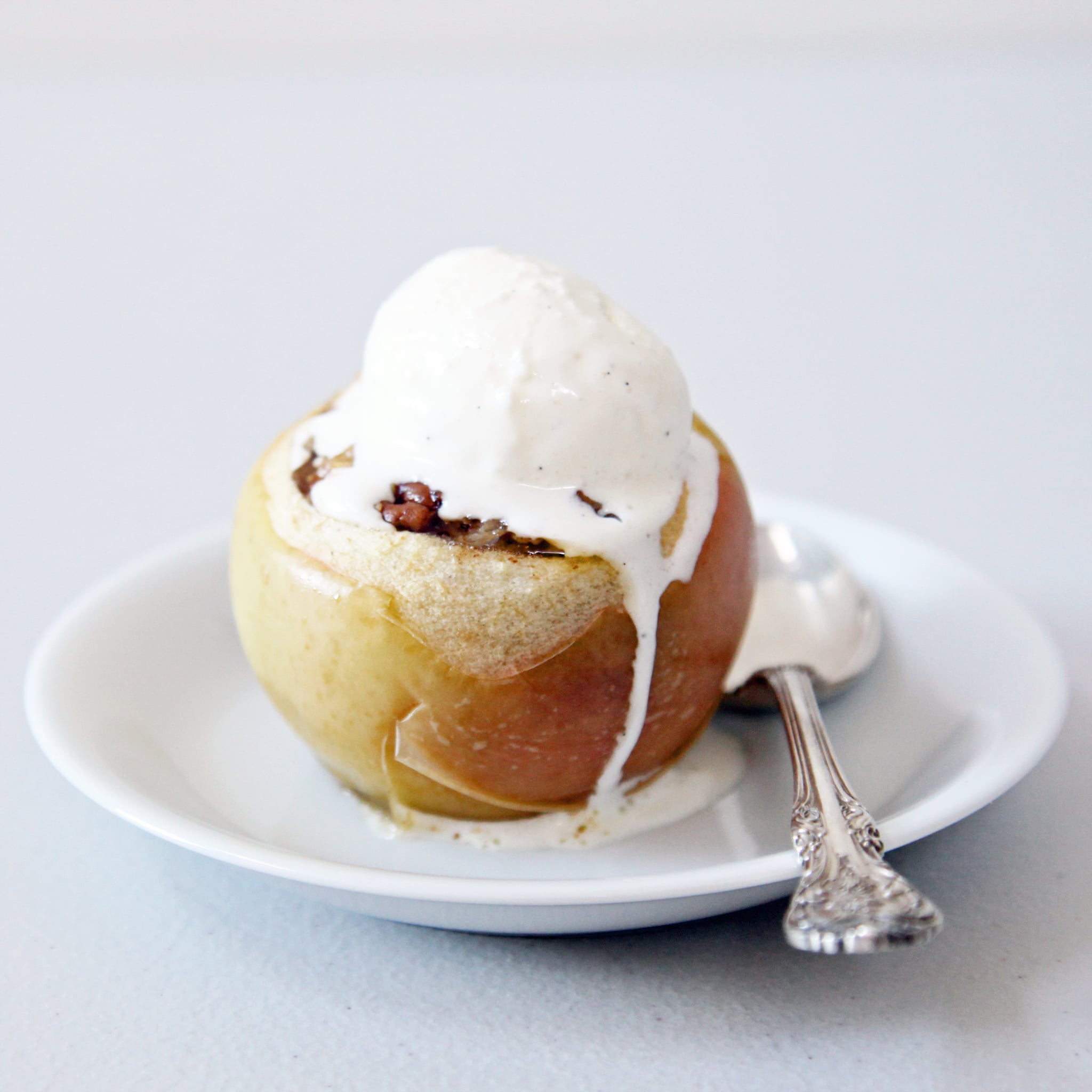 Combine two American classics — apple crisp and baked apples — and the result is bound to be noteworthy, right? That was my rationale when choosing a seasonal dessert recipe to try, and I'm very happy to say that these apple crisp baked apples were even more delicious than I'd originally hoped. They're the perfect fall dessert, they're easy to make, and they smell as good as they taste (which, spoiler alert, is really freakin' good).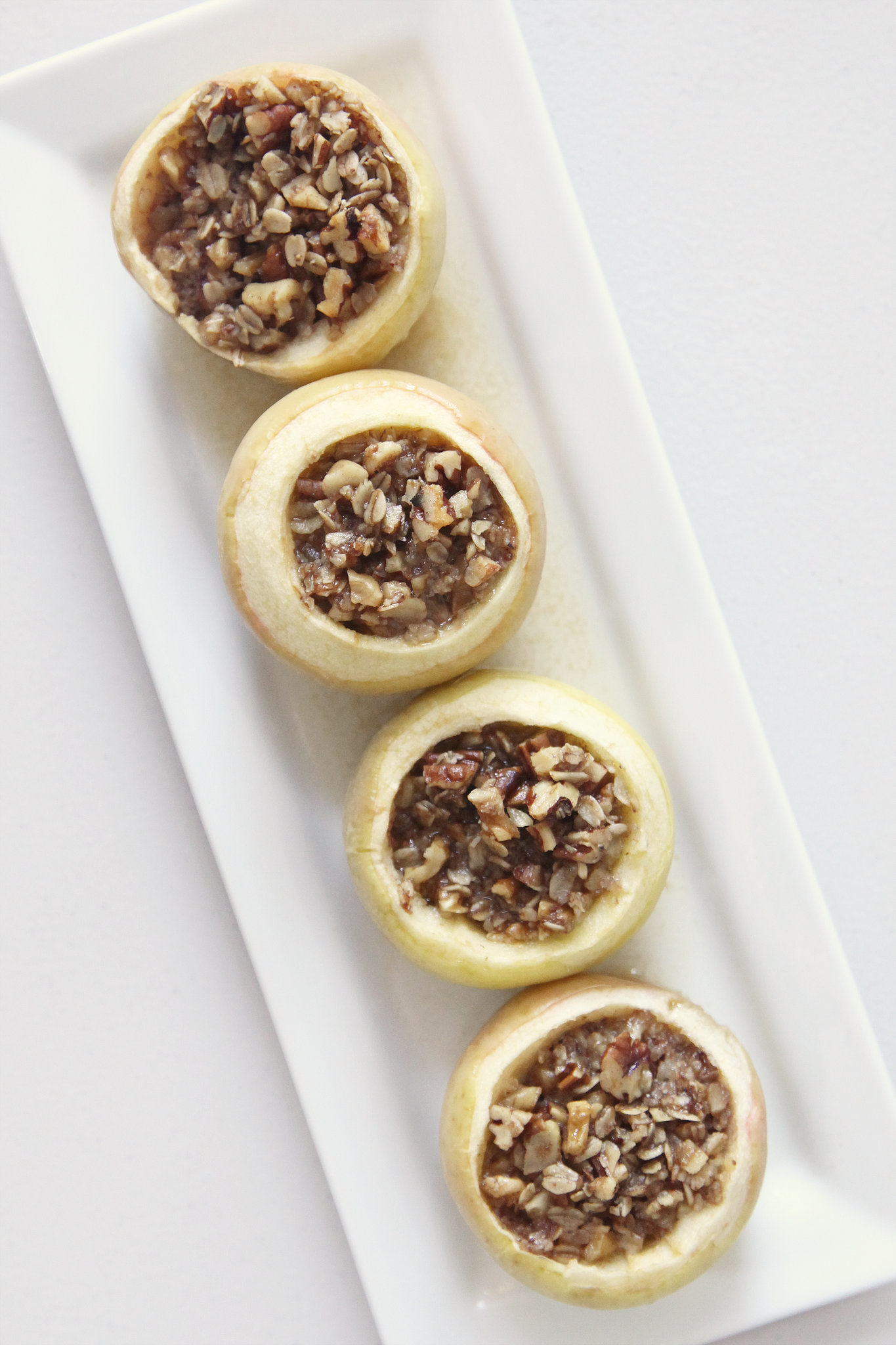 Another great thing about this recipe? If you have leftovers, they can easily be transformed into an indulgent breakfast by swapping plain yogurt for the ice cream. Or in my case, nestled into a bowl of piping-hot oatmeal. Keep reading for the full recipe, and get ready to have a new favorite fall treat.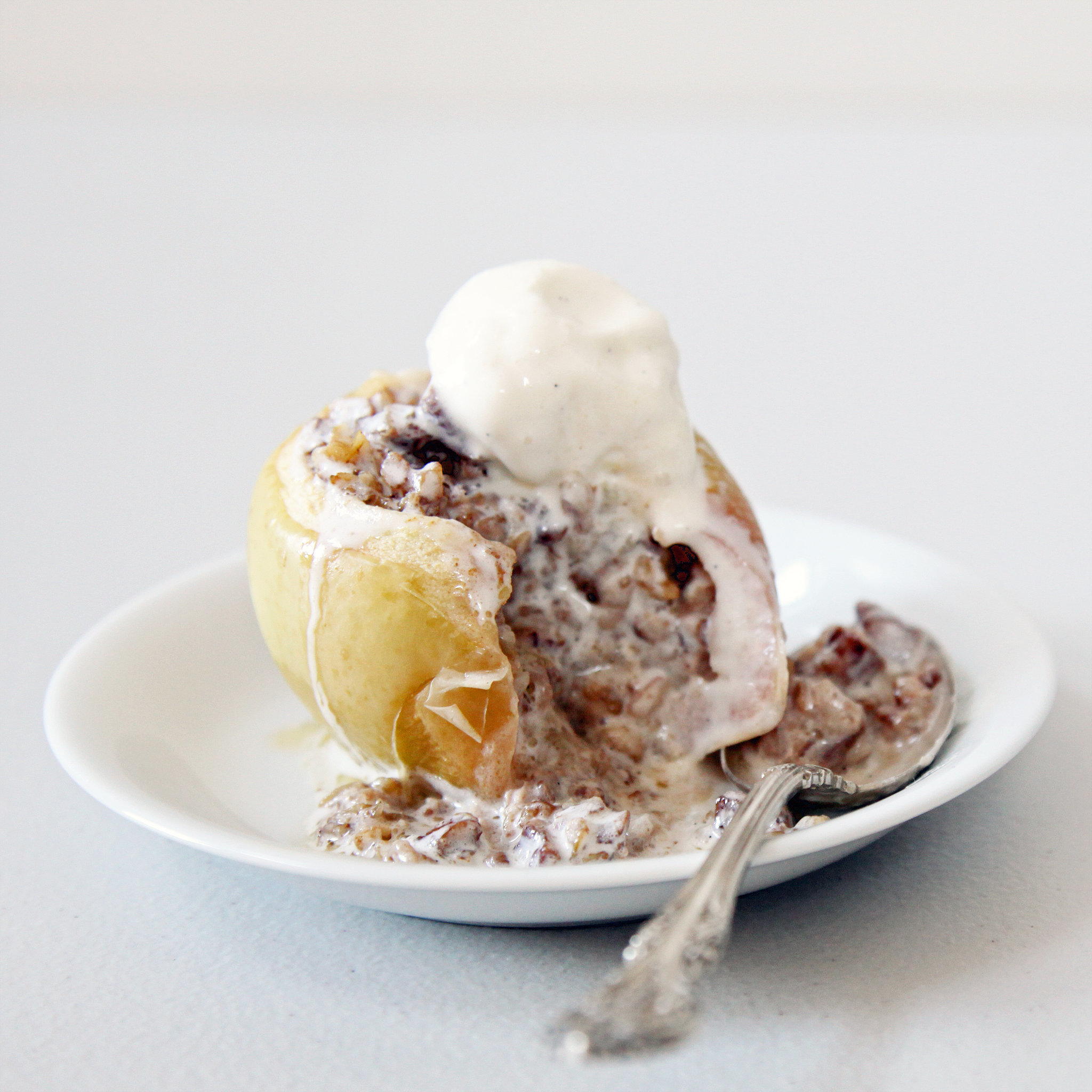 Apple Crisp Baked Apples
Adapted Recipe From Cook Taste Savor: 16 Inspiring Ingredients for Delicious Dishes Every Day by Editors of Sunset Books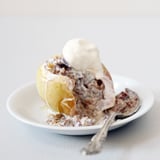 Ingredients
1/3 cup (1 1/4 ounces) walnuts, chopped medium fine
1/3 cup (1 1/4 ounces) pecans, chopped medium fine
1 teaspoon firmly packed brown sugar
1/2 teaspoon kosher salt
1/4 teaspoon ground cinnamon
1/4 teaspoon freshly ground cardamom
1/4 cup rolled oats
4 tablespoons cold butter, cut into small cubes
6 medium baking apples, such as Pink Lady or Jazz
1 1/2 cups apple cider
Vanilla ice cream, optional
Directions
Preheat oven to 350 degrees.
In a medium bowl, combine walnuts, pecans, sugar, salt, cardamom, cinnamon, and oats. Add butter and toss to combine.
Peel the top third of each apple and, using a melon baller, scoop out the stem and enough of the core so that the walls of the apple are about 1/2 inch thick. Take care not to break through the bottom of the apple, or the filling will leak out while baking. Make the hole a bit wider at the top.
Stuff each apple generously using a small spoon or your fingers; mound extra filling on top.
Put the filled apples in a 2-quart baking dish. Pour cider into the pan around the apples, cover the dish with foil, and bake for 45 minutes. Remove foil and bake, basting every 15 minutes, for an additional 30 to 45 minutes, until apples are easily pierced with a sharp knife (they may split open a bit at the bottom). Serve apples drizzled with the sauce from the pan and a scoop of vanilla ice cream (if using).
Information
Category

Fruit, Desserts

Cuisine

North American

Yield

Serves 6
Image Source: POPSUGAR Photography / Nicole Perry