Bagel Grilled Cheese
The Grilled Cheese You Haven't Tried but Need To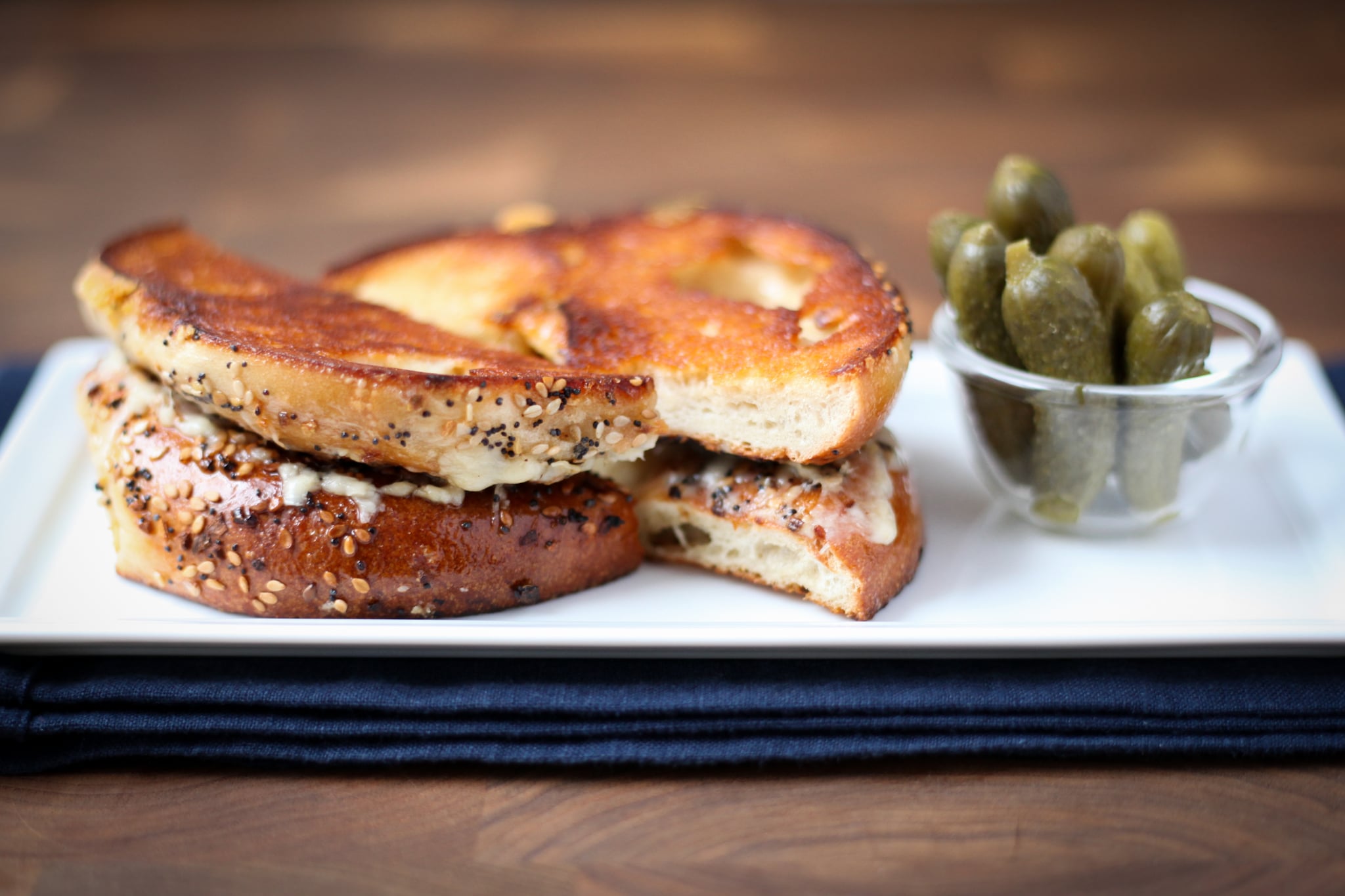 Leftover grilled cheese is like leftover french fries — rarely something worth writing home about, except when it's in the form of an everything bagel grilled cheese from Sadelle's. While it's not something I would typically order to-go — something about room-temperature melted cheese doesn't usually do it for me — I'm very, very glad that my boyfriend surprised me with this superb spin on the classic grilled cheese after having lunch at the Manhattan restaurant. Even in its somewhat-compromised state, it was so good that I knew one bite in that it was something I'd have to re-create myself and share with you here.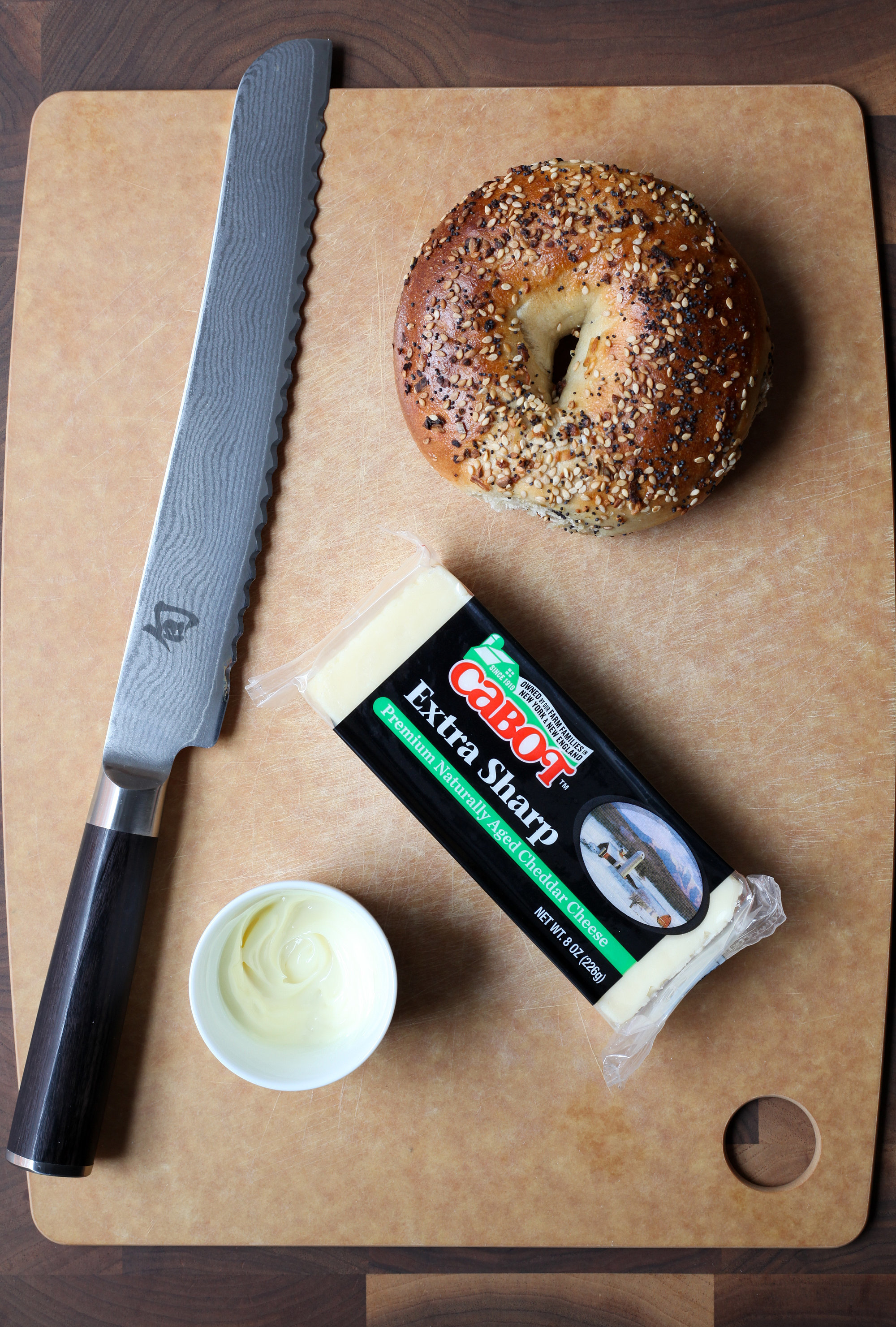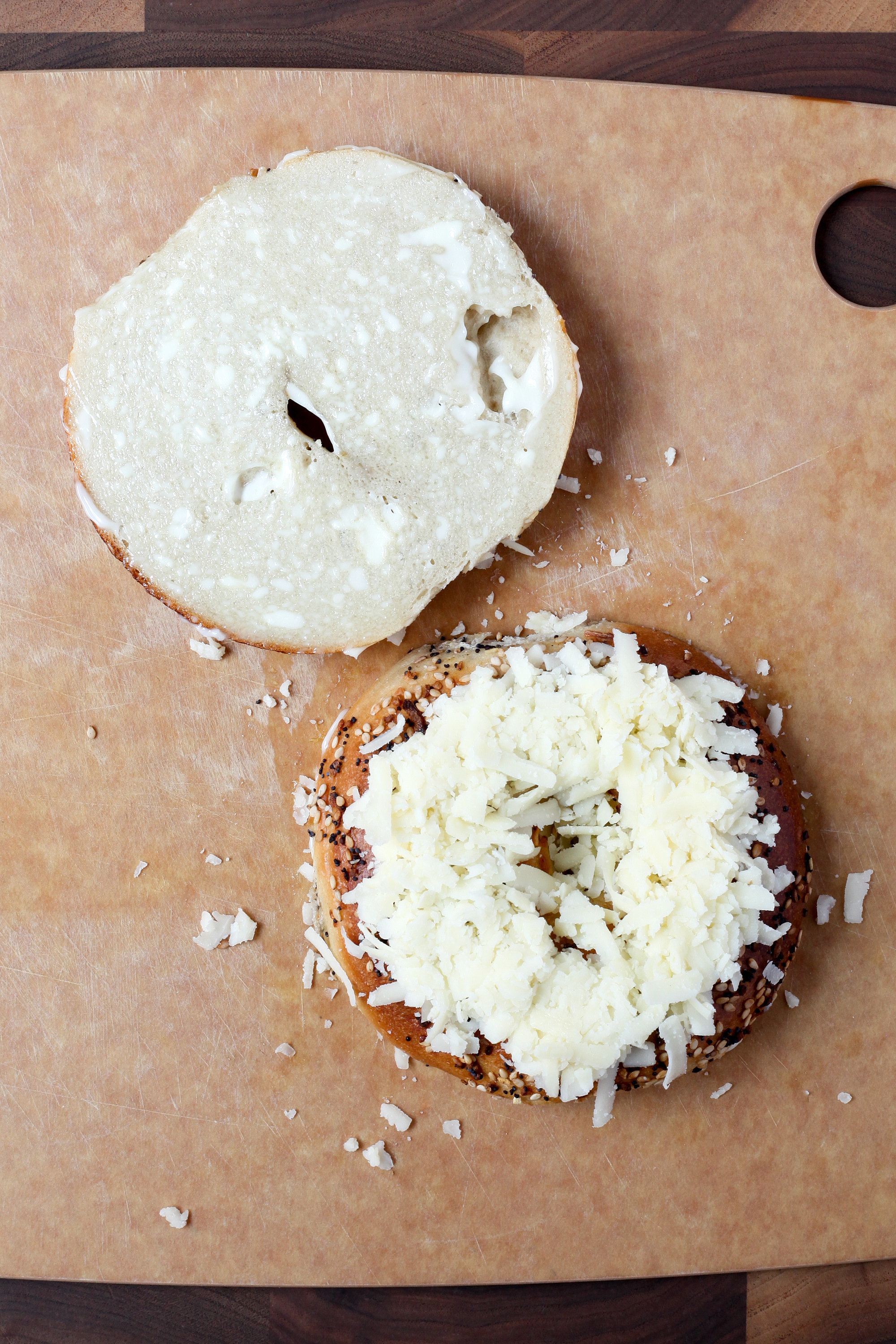 It goes without saying, but this sandwich is even better piping-hot from the skillet, a perfect way to show yourself or someone near and dear to you some love. You could go classic and pair it with tomato soup, or do as Sadelle's does and serve it with a side of coleslaw. I prefer to pair it with cornichons as they're even more acidic and cut through the richness of the melted cheese. Also, do note that if you're not into everything bagels, other gritty bagels like sesame, onion, poppyseed, or garlic work well — the crunchy seeds help hold the cheese in place and provide textural contrast — but everything bagels are Sadelle's and my go-to.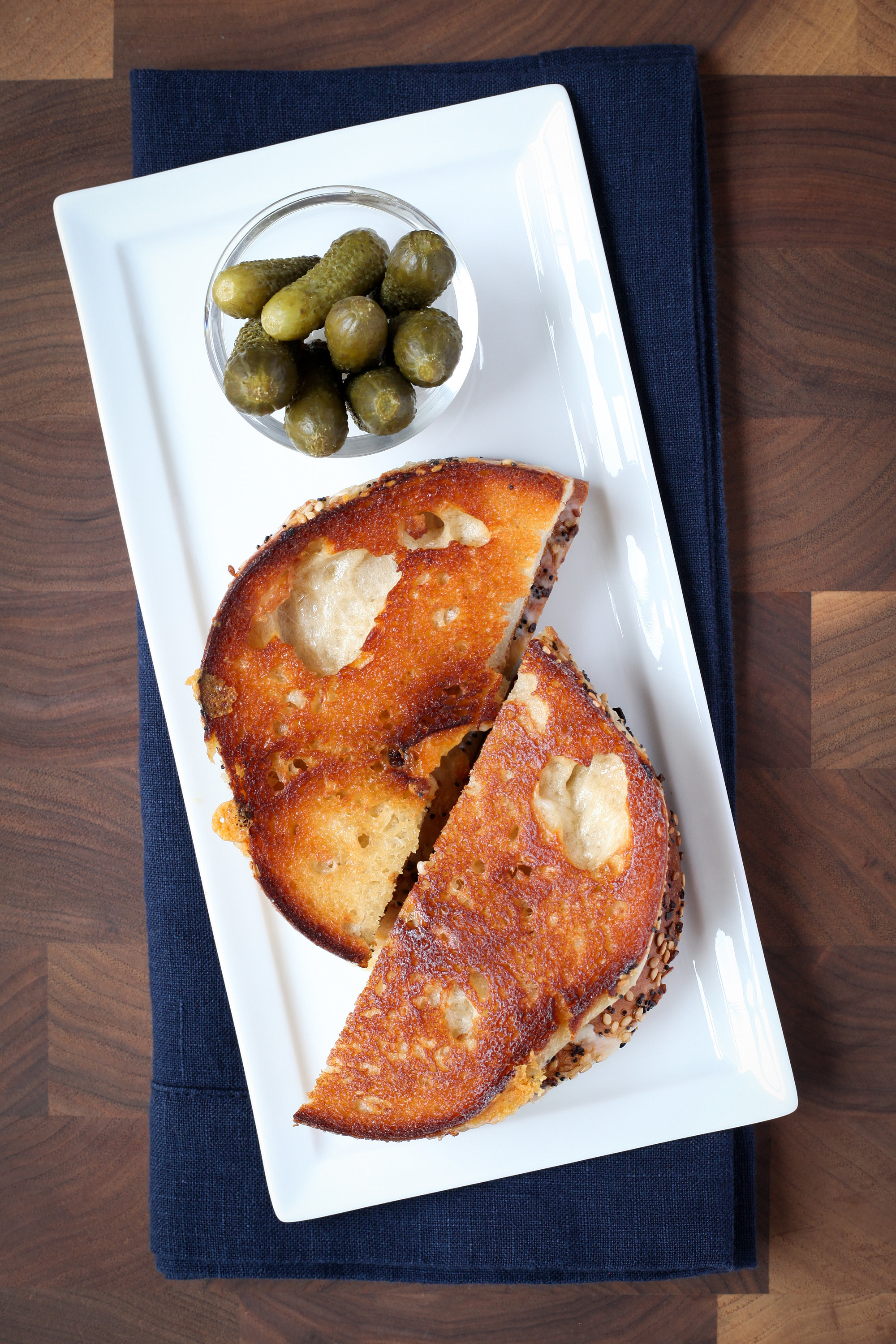 Everything Bagel Grilled Cheese
Inspired by Sadelle's
Notes
For best results, use a textured bagel like an everything, poppyseed, onion, or sesame seed bagel, as it helps the cheese to stay in place as it melts and it adds textural and flavor contrast.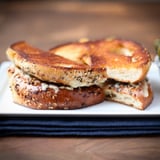 Ingredients
1 everything bagel, sliced in half
1 tablespoon mayonnaise
1 1/2 ounces (1/2 cup) grated extra-sharp cheddar
Cornichons for serving, optional
Directions
Heat a nonstick skillet over medium-low heat.
Spread the insides of the bagel with a thin layer of mayonnaise. Flip one bagel half so that the rounded side faces up, carefully layer with cheddar, gently pressing it onto the bagel, then arrange the other bagel half on top, rounded-side down.
Carefully transfer the grilled cheese to the skillet and cook, covered with a lid for about 4-5 minutes, or until deep golden brown; carefully flip and cook for 3-4 more minutes, or until golden brown and the cheese is melted.
Slice in half and serve with cornichons, if desired.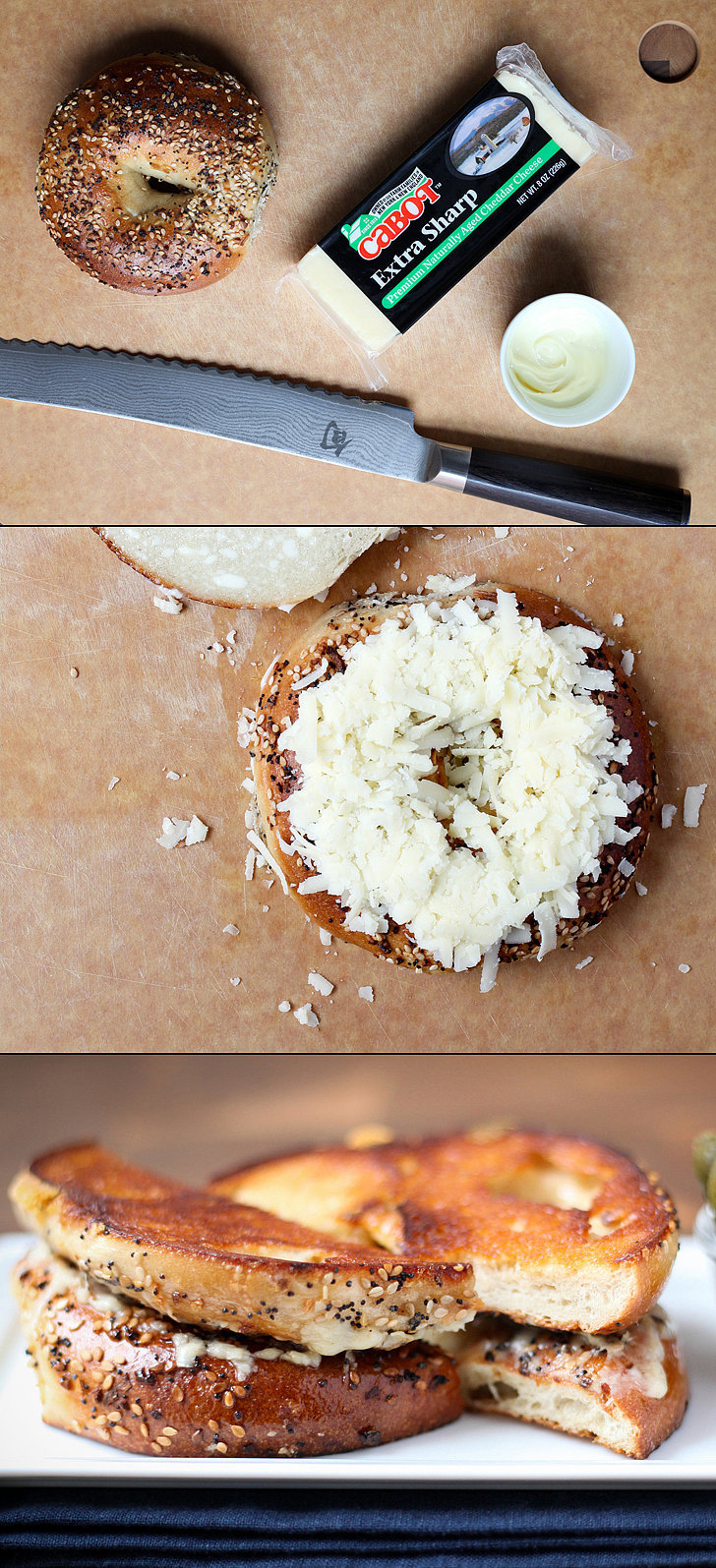 Information
Category

Main Dishes, Sandwiches

Cuisine

North American

Yield

1 grilled cheese
Image Source: POPSUGAR Photography / Nicole Perry