POPSUGAR
/ sponsored by /
The Real Girl's Kitchen
Baked Spinach and Ricotta Eggs
Start Your Day Off Right With Baked Spinach and Eggs
Finding the motivation to whip up a well-balanced breakfast is often trying, to say the least. Haylie Duff of The Real Girl's Kitchen shares her go-to recipe that'll get you excited for the sound of your alarm clock signaling it's time to start cracking those eggs. Be sure to catch Haylie as she headlines Veg Out: Stretch, Sip, and Savor Presented by Hungryroot on Oct. 17, part of the NYCWFF.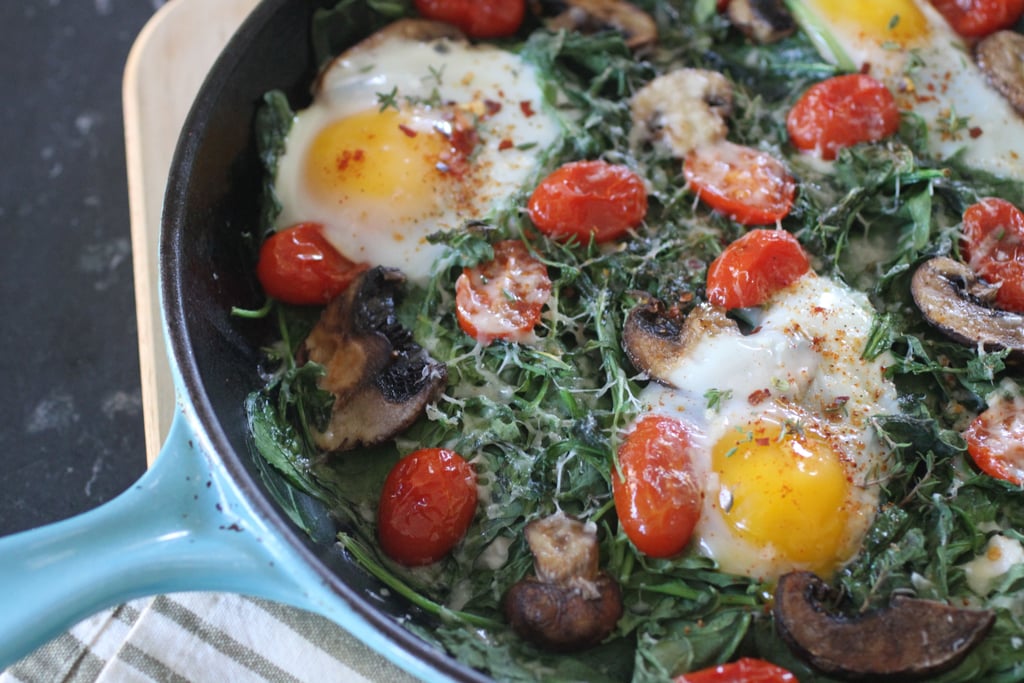 I think by now you know my love for greens and eggs! My recipe for a fried egg over arugula is still my favorite breakfast!
I present "the nest" . . . a cozy collection of all my favorite flavors!
Here is a warm, Summer-y take on greens and eggs . . .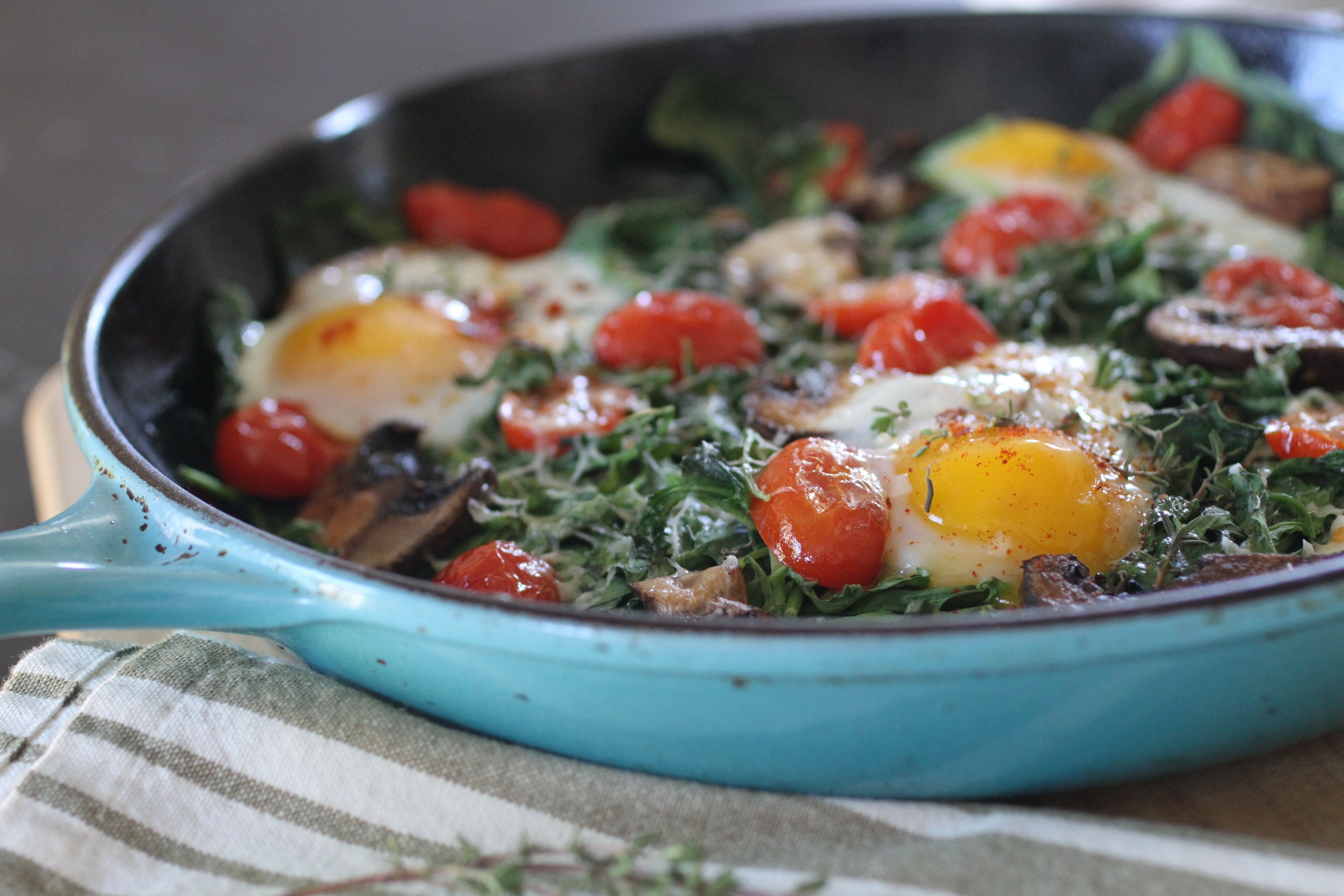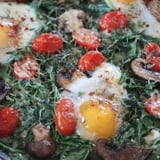 Ingredients
A cast iron skillet (needs to be safe for oven . . . )
3 eggs
1 (8-ounce) container of ricotta cheese
Splash of half and half
1 lemon
2 big handfuls spinach
1 big handful arugula
1 handful cherry tomatoes
1 handful sliced mushrooms
2 tablespoons fresh grated parmesan cheese
2 sprigs fresh thyme
Spices: chunky sea salt, black pepper, paprika, and red pepper flakes
Directions
Preheat oven to 400°F.
In the skillet or oven-safe baking dish, layer ingredients: ricotta with a splash of cream, then greens, then scatter mushrooms and tomatoes. Crack the eggs over the top, and season!
Bake till eggs are done to your liking!
Information
Category

Eggs, Breakfast/Brunch

Cuisine

North American

Yield

1-2 servings