Basic Buttercream Macaron Filling Recipe
This Simple Buttercream Filling Recipe Will Make the Best Macarons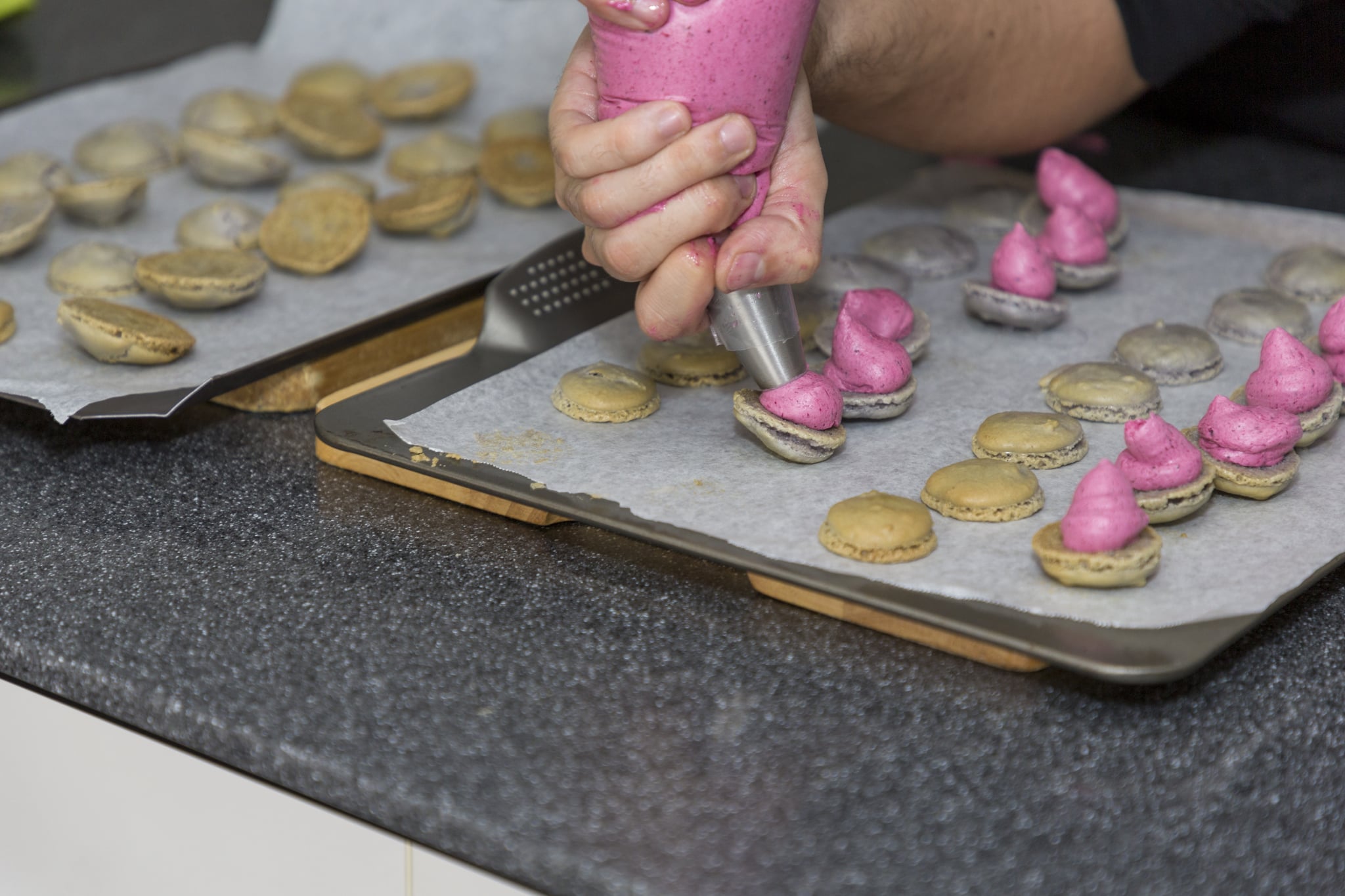 Just like the basic macaron recipe, the basic buttercream filling recipe can be customized with endless flavors and colors. But don't stop at buttercream! Try jams and preserves (or even Nutella!) straight out of the jar, or whip up a quick chocolate ganache for a decadent spin on filling your macaron.
Simple Buttercream Filling Recipe
Adapted from I Love Macarons by Hisako Ogita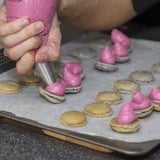 Ingredients
7 tablespoons unsalted butter, softened
2 egg yolks
1/4 cup granulated sugar
3 1/2 tablespoons milk
1 teaspoon vanilla extract
Directions
Cut butter into pieces, and mash with a spatula until the consistency resembles mayonnaise.
In a small bowl, whisk the egg yolks, then add the granulated sugar, and whisk until the mixture lightens to an off-white and you can no longer see the granules of sugar. Add the milk, and whisk to combine.
Pour the egg mixture into a small saucepan, and heat over low heat, whisking frequently to ensure that the mixture does not curdle or scorch. Cook until the mixture becomes thick and custardy, like pudding.
Pour the egg mixture back into its bowl, and whisk constantly until it returns to room temperature. Whisk in the butter in three batches, add the vanilla, and stir until smooth and all ingredients are fully combined. Pipe or spread onto one macaron half and sandwich between the other.
Information
Category

Desserts, Pastries

Cuisine

French

Yield

Enough for 2 dozen macarons