Ben & Jerry's Chill-aco Taste Test
We Tried Ben & Jerry's New Chill-aco, and Holy Sh*t It's Amazing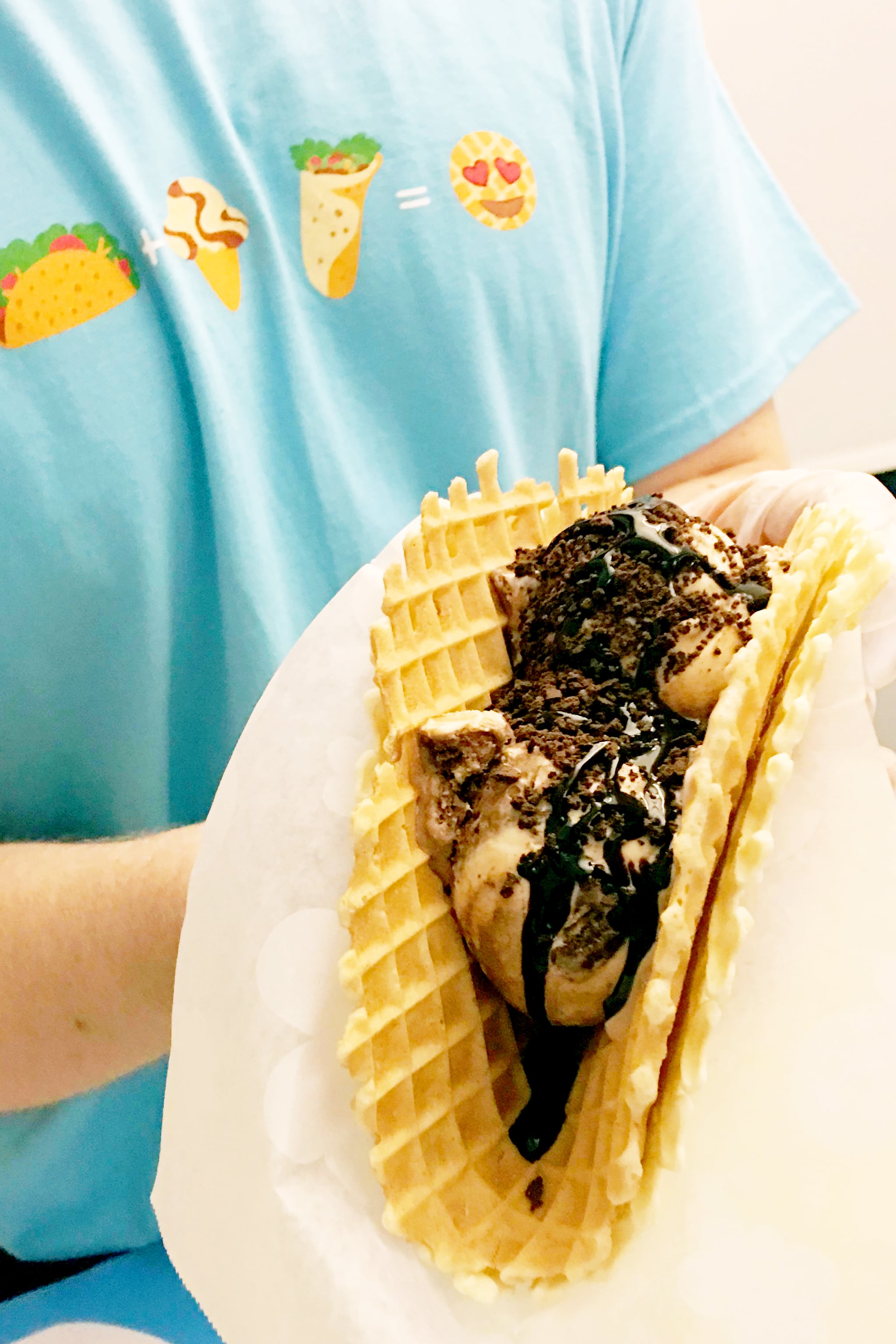 Image Source: POPSUGAR Photography / Lisa Peterson
Everyone else can go home, because Ben & Jerry's just came out with the most amazing treat for 4/20. The brand-new Chill-aco will be available in scoop shops just in time for our favorite stoner holiday and will stick around for two weeks. To get us good and prepared for Thursday, Ben & Jerry's brought us Chill-acos to try, and oh my God. High or not high, everyone should snag one of these decadent treats sometime in the next two weeks.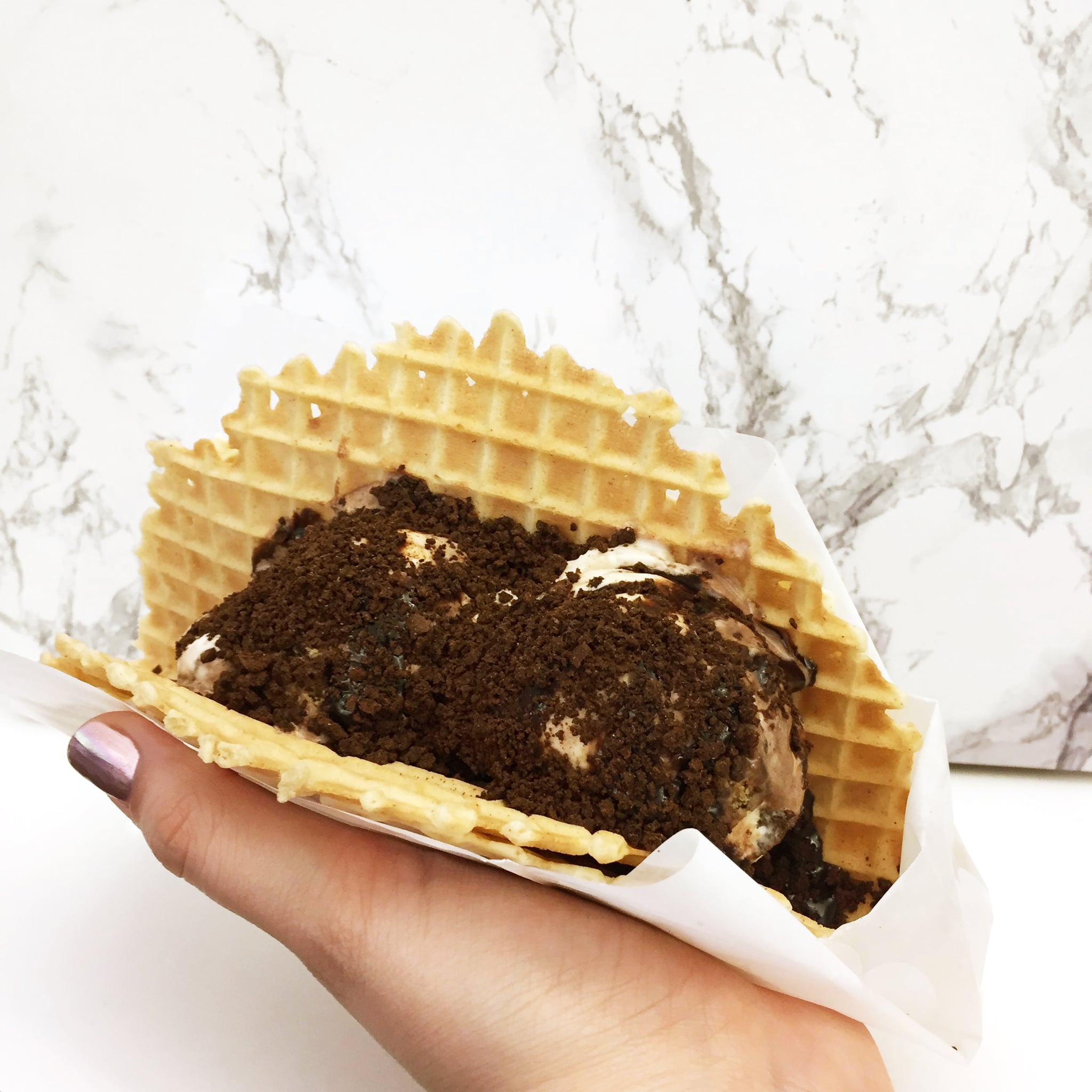 POPSUGAR Photography / Alessia Santoro
The Chill-aco starts with a crepe-like waffle on the outside that is drizzled with caramel. It's wrapped around Ben & Jerry's signature crispy waffle cone shell and filled with ice cream. We had Totally Baked, which is chocolate and vanilla with cookies and brownies. It's then topped with hot fudge and cookie crumbles. One editor in our office asked if she could marry the Chill-aco, and I think she was only half kidding. Another editor had to sit down because she was so overwhelmed with happiness. There was a lot of love professed for Ben & Jerry's in our office today, all thanks to the Chill-aco.