Best Easter Candy Wine Pairings
We Paired Easter Candy With Wine Because You Deserve It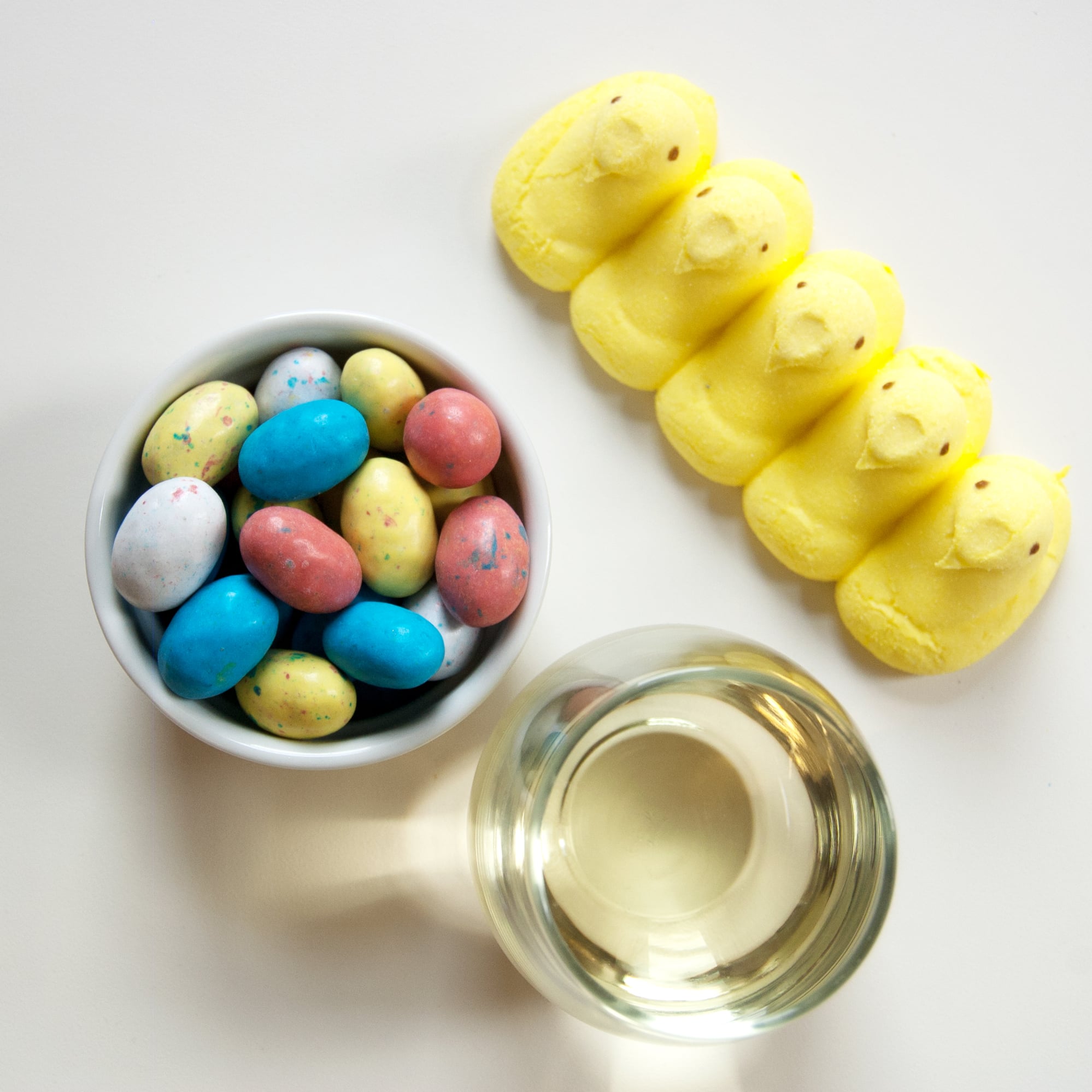 To be honest, we'll take any excuse to drink wine with Girl Scout cookies or candy, so we decided to come up with legitimate wine pairings for the best Easter candy (you're welcome). With a little help from Meredith May, publisher and editorial director of both The SOMM Journal and Tasting Panel Magazine (she has 25 years of wine writing and tasting experience), we present to you wine pairings for Peeps, Robin Eggs, and more. Cheers!
Peeps: Champagne or Prosecco
"Bubbles pair beautifully with sugary sweets, and there's something particularly pleasant about the effervescent effect of bubbles with colorful Peeps."
Robin Eggs: Rosé
"The fragrant aromas of wild strawberries — especially that of LangeTwins's Sangiovese Rosé — go hand-in-hand with the sweet crunch of malted milk and a hint of chocolate."
Jelly Beans: Gewürztraminer
"The dry white wine boasting aromas of ginger, jasmine, and honey and flavors of melon and orange is the ideal complement to the classic bean-shaped sugar candies."
Cadbury Chocolate Eggs: Chardonnay
"The mouthful of rich, velvety chocolate and cream meet their match with the tropical aroma and silky finish of a Chardonnay."
Reese's Peanut Butter Eggs/Chocolate Bunny: Zinfandel
"The intense berry flavors of a Zin have an underlying black-tea spice that is framed by smooth tannins and a luscious mouth feel — perfect in between bites of melty chocolate."
Image Source: POPSUGAR Photography / Erin Cullum