Cadbury Creme Egg Cashew Butter
Cadbury Creme Egg Spread Makes Cookie Butter Look Boring — and You Can Make It!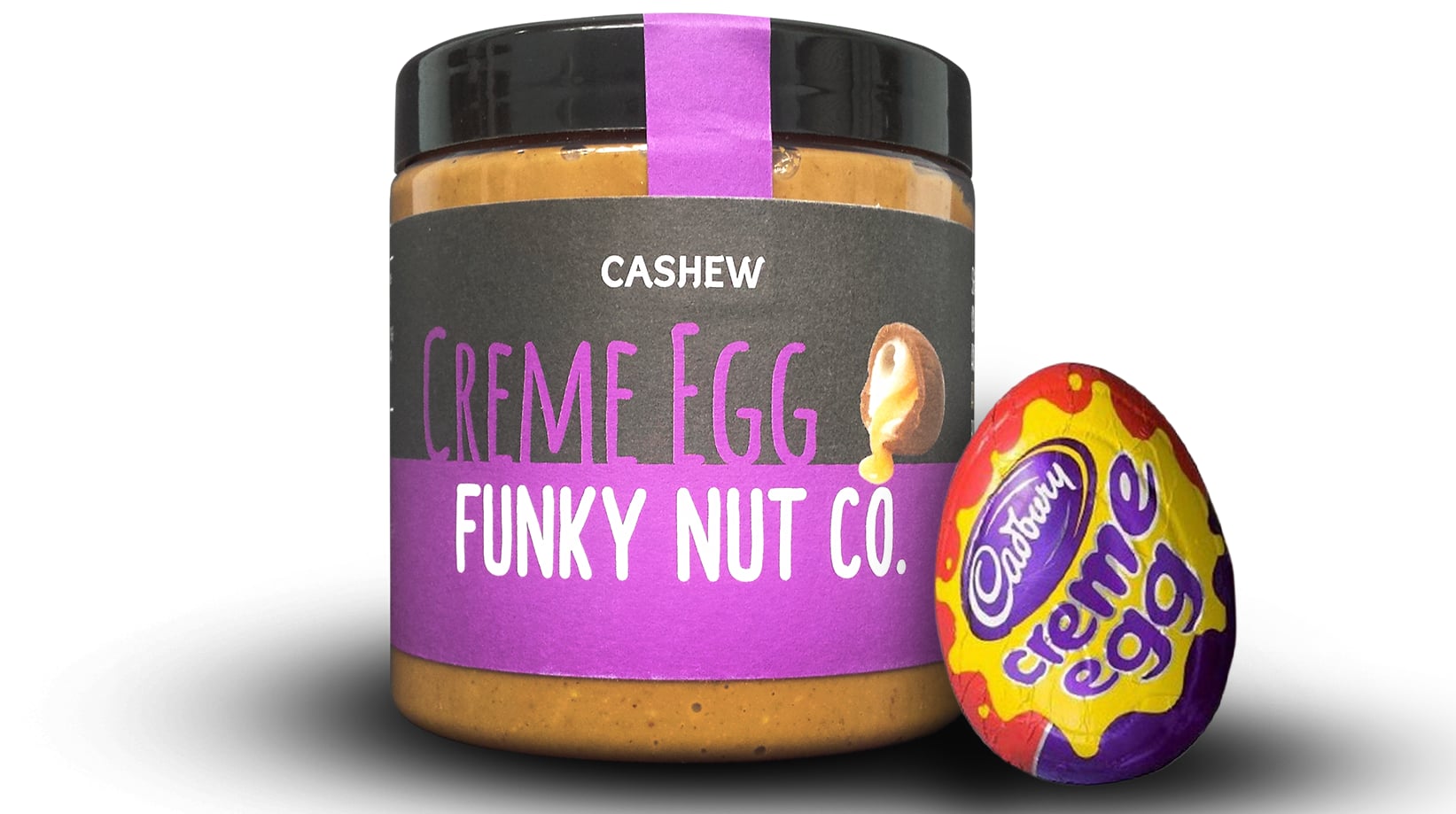 Open your pantry, find that half-eaten jar of cookie butter, and kiss it the hell goodbye — because there's a new spreadable dessert that is about to rock your world. Funky Nut Co. has brought back its Creme Egg Cashew Butter ($7) by popular demand, and it's as life-changing as it sounds. The nut butter includes cashews, chocolate, and most importantly, actual freakin' Cadbury Creme eggs. Yeah, you read that right.
While the company is located in the UK and is only serving up its creme egg concoction for a limited time, you can try whipping up a batch on your own. Simply make the nut butter of your choice, then pulse in some melted chocolate and Cadbury eggs. Voila! You're snacking on the Easter candy/peanut butter hybrid of your wildest dreams. Yum!