Cauliflower Waffles Recipe
You'll Never Go Back to Regular Waffles After Making Them With Cauliflower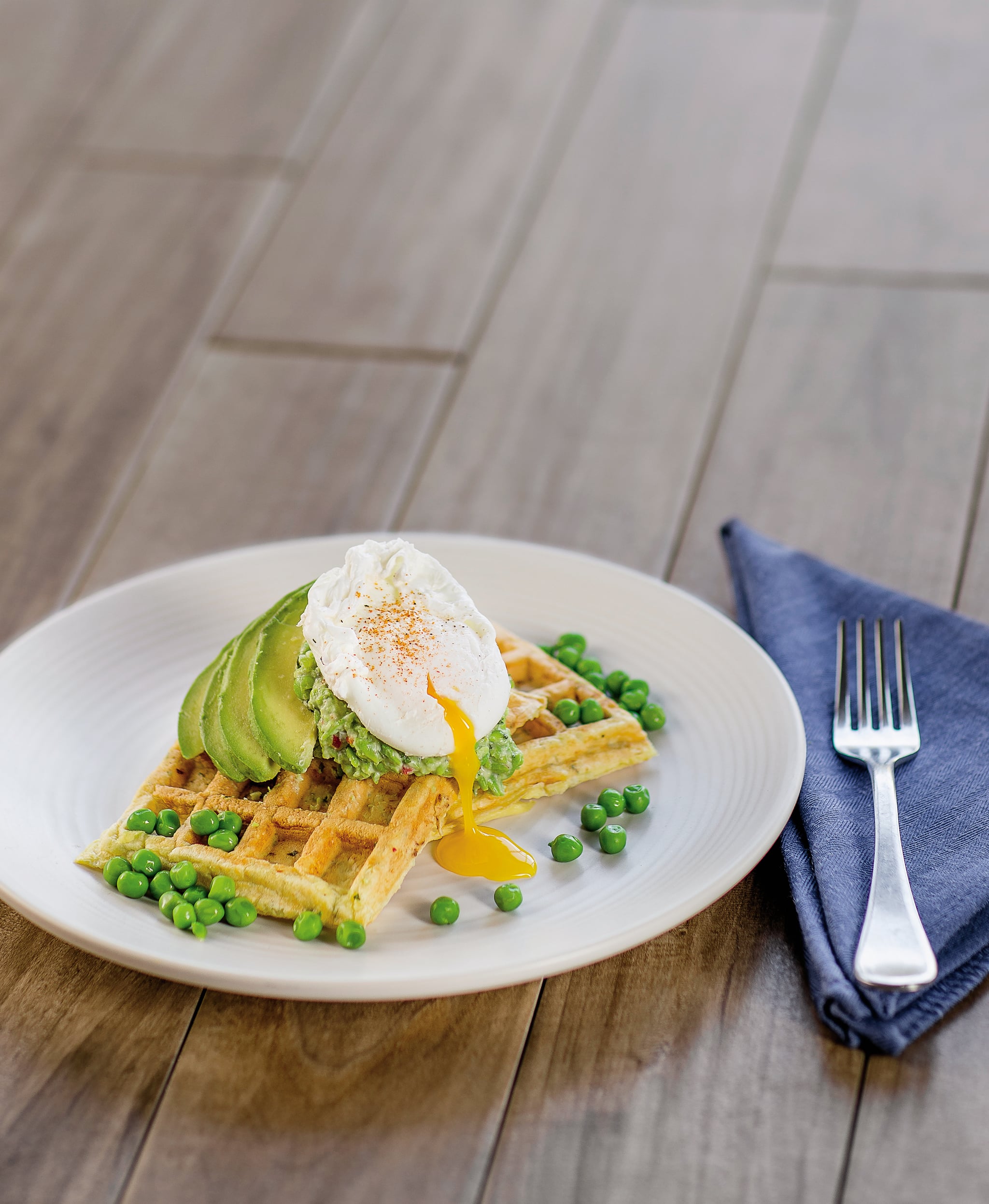 We've seen how shockingly versatile waffle makers can be. They can be used to instantly improve everything from cinnamon rolls to tater tots, so it's no surprise that cauliflower has a chance to shine, too. This savory cauliflower waffles recipe, from Find Your True Fork by Jeff Krasno ($16), is served with creamy smashed peas, poached eggs, and avocado, making it a rich, sophisticated meal perfect for a weekend brunch at home.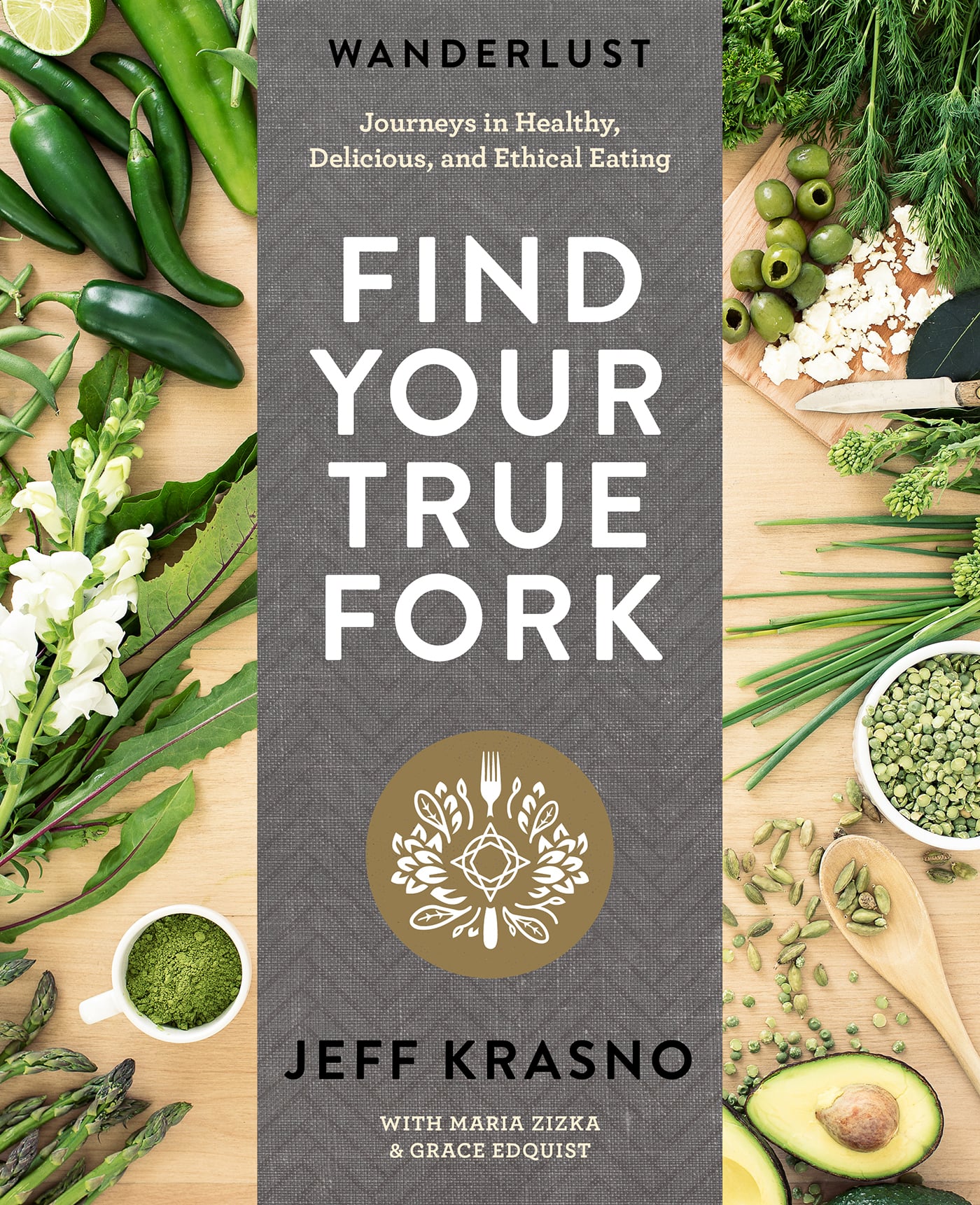 Notes
These waffles are made mostly of cauliflower chopped to the fine texture of rice. They're a surprisingly delicious alternative to classic, sugary waffles. Instead of maple syrup and butter, these are topped with a creamy mixture of smashed peas, ricotta, and herbed goat cheese. You can add a poached egg, a few slices of smoked salmon, or any other savory topping you think would work well.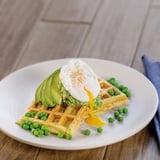 Ingredients
Waffles
1 cup cauliflower florets (about 5 ounces)
1/2 small yellow onion, very finely chopped
2 large eggs
2 ounces grated parmigiano-reggiano cheese
1 tablespoon chopped fresh mint
1/4 cup all-purpose flour
1/4 teaspoon baking powder
Pinch of sea salt
2 tablespoons finely chopped fermented vegetables (pages 148-167) (optional)
Butter or vegetable oil
Smashed Peas
1 cup shelled fresh green peas
1/4 small hot red chile pepper, seeded and finely chopped (wear plastic gloves when handling)
1 tablespoon chopped fresh dill
1 tablespoon chopped fresh mint
1/4 cup ricotta
1/4 cup soft fresh goat cheese
Sea salt
Freshly ground black pepper
1 ripe avocado, sliced
4 poached eggs (optional)
4 slices smoked or cured salmon (optional)
Directions
Make the waffles: Chop the cauliflower until it resembles rice. Place in a large bowl and add the onion, eggs, cheese, mint, flour, baking powder, salt, and fermented vegetables (if desired). Whisk to combine. The batter will be thick. Preheat a waffle iron and grease the inside surfaces with butter or vegetable oil. Spoon in about one-quarter of the batter and cook until golden brown, 4 to 5 minutes. Repeat to cook the remaining waffles. Place the cooked waffles on a heatproof plate in a 250°F oven to keep warm until you're ready to serve.
Make the smashed peas: Place the peas in a large bowl. Using your hands or a fork, smash the peas to a coarse mash. Stir in the chile pepper, dill, mint, ricotta, and goat cheese. Season with salt and black pepper to taste.
To serve, place one waffle in the center of each plate. Top with a spoonful of smashed pea salad, a few slices of avocado, a poached egg and salmon slice (if desired), and a few grinds of black pepper.
Wanderlust's Find Your True Fork by Jeff Krasno. Copyright (c) 2017 by Jeff Krasno. By permission of Rodale Books. Available wherever books are sold.
Information
Category

Breakfast/Brunch

Cuisine

North American

Yield

Serves 4
Image Source: Jake Laub