Chewbacca Cupcake Recipe
Disney World Reveals Its Coveted Recipe For Chewbacca Cupcakes
At Disney World, Star Wars fans can pick up Chewbacca-inspired cupcakes, or Chewbaccakes, created by the genius pastry chefs at the Contemporary Resort. Not only have they figured out how to get the perfect ratio of cupcake to frosting in every bite with this clever cupcake hack, but they've given these cupcakes that special Chewie touch that we all can appreciate.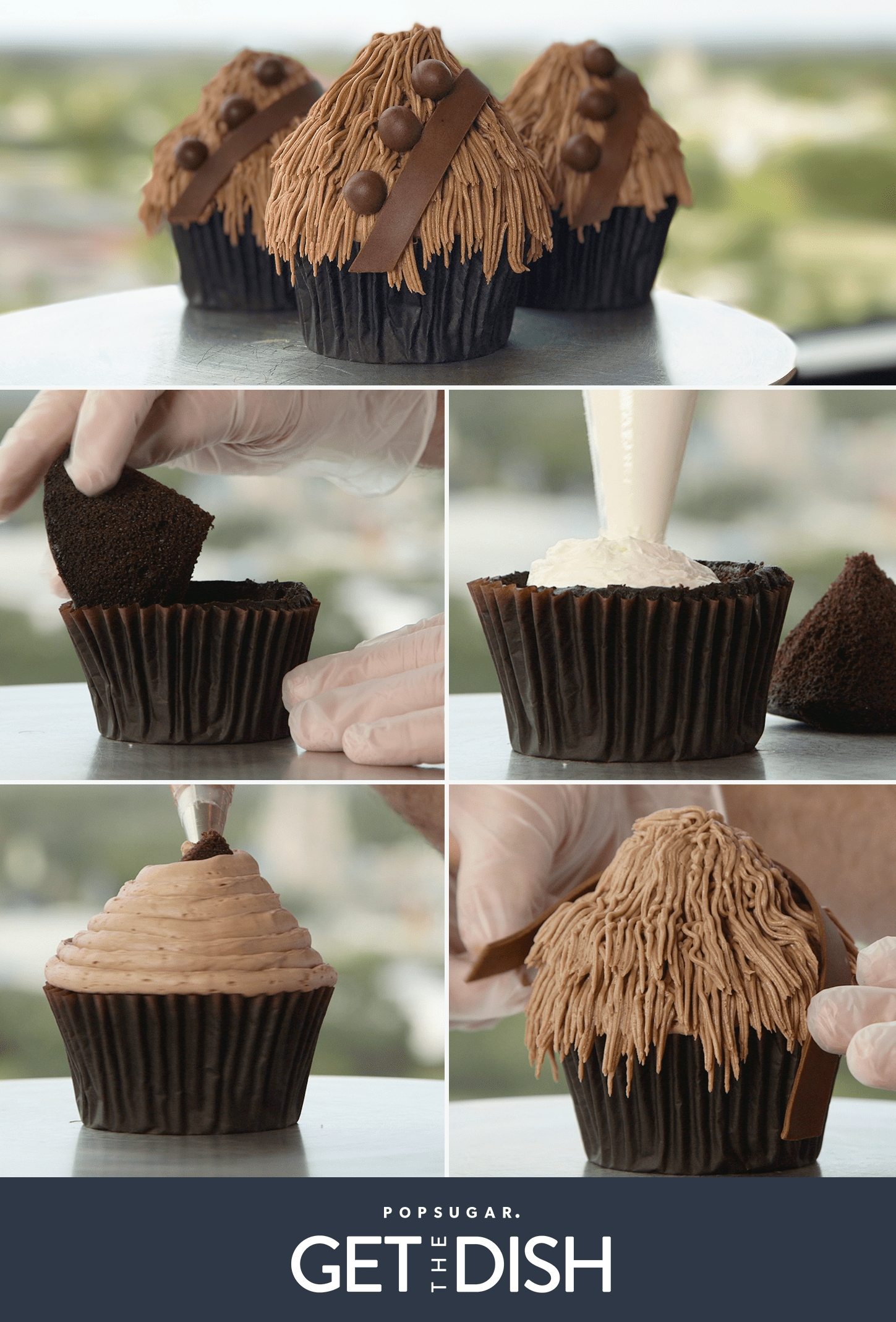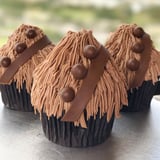 Ingredients
For the chocolate cupcakes:
1 1/2 cups sugar
2 cups canola oil
2 eggs
2 1/2 cups all-purpose flour
2 tablespoons cocoa powder
1 1/2 teaspoons baking soda
1 cup buttermilk
2 teaspoons vanilla extract
1 teaspoon salt
For the mousse:
1 cup heavy cream, divided
2/3 cup white chocolate chips
1/2 tablespoon powdered gelatin
2 egg yolks
For the frosting:
3/4 cup vegetable shortening, room temperature
3/4 cup unsalted butter, room temperature
5 cups confectioners' sugar, sifted
1/2 cup milk
1 cup cocoa powder
2 teaspoons vanilla extract
1/2 teaspoon espresso powder
Fondant decorations, optional
Directions
To make cupcakes: Preheat oven to 350°F. Line muffin tins with paper liners; set aside.
Combine sugar, oil, and eggs in a large bowl; beat on low speed until well combined.
Add flour, cocoa powder, and baking soda. Mix 1 minute on low speed, then 3 minutes on medium speed.
Gradually add buttermilk, vanilla extract, and salt. Mix 2 minutes on low speed.
Transfer batter to muffin tins, filling cups 3/4 full. Bake 20 to 25 minutes until a wooden pick inserted in the centers comes out clean.
Cool completely on wire racks before frosting.
To make mousse: Whip 3/4 cup heavy cream with mixer on medium speed to medium-firm peaks; set aside.
Melt white chocolate in double boiler or heatproof bowl on top of a pot of simmering water. Remove from heat, and set aside.
Pour remaining 1/4 cup cream into a small saucepan; stir in gelatin and set aside until gelatin softens and swells, about 3 minutes. Stir over low heat until gelatin dissolves. Don't let mixture boil.
Remove from heat, and gently add egg yolks, then melted chocolate, stirring quickly to avoid lumps.
Fold whipped cream into white chocolate mixture.
To make frosting: Combine shortening and butter in the bowl of a stand mixer fitted with the paddle attachment. Beat until creamy. Beat in cocoa powder, vanilla extract, and espresso powder until smooth. With mixer running at medium speed, add confectioners' sugar, 1 cup at a time, beating well to combine before adding the next cup.
After all sugar has been added, beat in milk, just until frosting is light and fluffy.
To assemble: Use a knife to cut a cone out of the center of the cupcake, with the tip about 2/3 into the cupcake. Remove the cake cone, and set aside. Fill the center with mousse, and invert the cone on top of the cupcake, pressing down gently so the tip is facing upward.
Use a multiopening frosting tip to pipe chocolate frosting in small sections going up the cone to create the fur. Add fondant decorations and enjoy!
Information
Category

Desserts, Cupcakes

Yield

18 cupcakes

Total Time

45 minutes