Chick-fil-A Secret Menu
How to Hack the Secret Menu at Chick-fil-A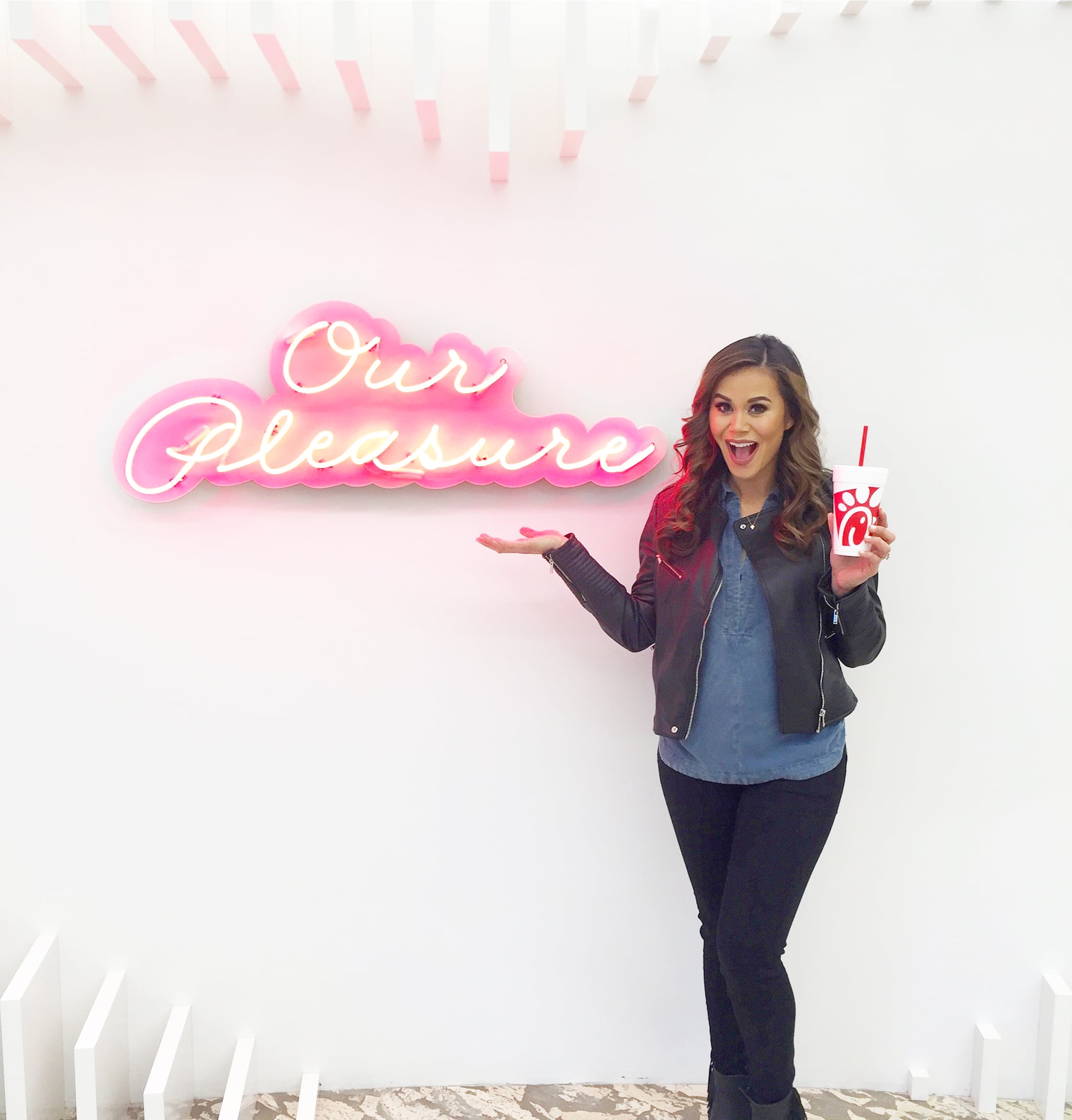 I've been a Chick-fil-A (CFA) fan for years. Growing up, it was a staple after soccer games and it got me through finals in college at the University of Arizona. Colleagues at work even joke with me about my love for CFA. It's pretty much a weekly staple. Last month I had the chance to visit the Chick-fil-A headquarters in Atlanta and got a full inside scoop at the place where you "Eat Mor Chikin."
Visiting the headquarters was such a special treat. The campus is beautiful, featuring 73 wooded acres, including a gym, walking/running trails, outdoor work space, a cafe, and a massive 30,000-square-foot test kitchen. More than 1,000 employees work at the corporate headquarters. I got to hang out with the culinary and development team for a day and learn all about the history of the company, how they develop its top-secret recipes, and other fun mind-blowing facts. I even created some fun recipes using some of my favorite Chick-fil-A menu items, so stay tuned!
The Secret About the Chick-fil-A Secret Menu
Chick-fil-A may not have a secret menu, but folks can pretty much order whatever they want (within reason). An easy way to do this is via the Chick-fil-A One App where you can customize your entire order from your phone. Some of my favorites?
Kick up the heat of a Spicy Chicken Sandwich by adding zesty buffalo sauce and pepper jack cheese.
Add bacon and herb ranch sauce to the Chick-fil-A Deluxe for a bacon ranch sandwich.
Get your sandwich lettuce-wrapped for a low-carb option.
My go-to breakfast in the mornings: a Chicken Biscuit with egg white, pepper jack cheese, and, depending on my mood, Chick-fil-A sauce or strawberry jam!
Ask for vanilla Icedream and no ice in your Dr. Pepper for a Dr. Pepper float!
How to Hack Having Chick-fil-A on Sunday
While we respect that the restaurant gives one day each week for its employees to spend time off with their families and friends, what are you supposed to do when you're craving Chick-fil-A? Just order one of its catering trays. The chicken comes cooked and chilled. Reheat in the oven at your convenience on Sunday.
How to "Bring Back" the Spicy Chicken Biscuit
When Chick-fil-A announced it was removing the popular item from its breakfast menu last year, social media went into a tizzy. Unfortunately, according to sales, the seemingly popular item wasn't that popular at all. Fortunately, if you loved the Spicy Chicken Biscuit, you can still find it at select locations, but keep in mind, you can always customize a chicken biscuit using the Chick-fil-A One App. Hack the item by adding some honey and Texas Pete sauce to each side of the biscuit to get that sweet Southern heat!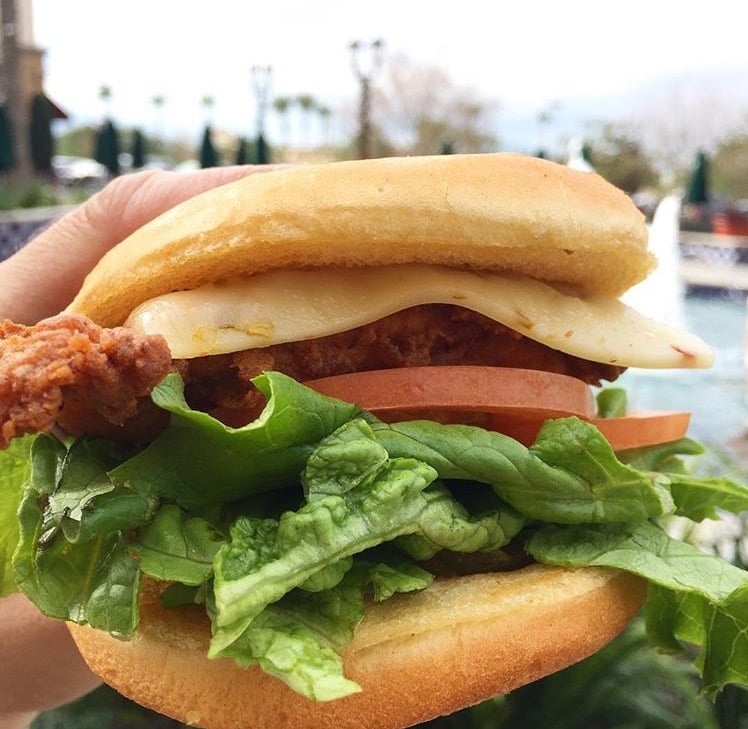 The Most Popular Sauces
Every fast food chain has a signature sauce, and Chick-fil-A is no exception. The fast food joint offers seven sauces, with the most famous being the barbecue sauce. It was replaced with a new smokehouse flavor until fans went to social and started #BringBacktheBBQ, to which Chick-fil-A obliged. Polynesian is a fan favorite as well, outnumbered only by the namesake Chick-fil-A Sauce, a combo of honey mustard, barbecue, and ranch.
Some Bizzare Combo Requests
If you thought dipping your french fries in your milkshake was weird, one Chick-fil-A employee shared that a popular request is a vanilla milkshake with a pickle juice floater. I'm curious if those customers are pregnant!
Guacamole, Cheese Sauce, Orange Dream Milkshakes, and More
Yes, you can find all of those and more optional unique menu items across the country. Guacamole is an optional item on the West Coast, and cheese sauce is an optional item in the Northeast. But there are also stores across the country that serve specialty items like orange dream milkshakes and even baked potatoes!
The Lemonade Is Legit
Like Beyoncé's Lemonade, Chick-fil-A's lemonade is made with water, sugar, and fresh lemons! That's it. I pick up a couple gallons of the lemonade every week during the Summer, as it's incredibly delicious. Freshly squeezed by hand and made from scratch daily in each restaurant, it's a staple at Chick-fil-A. Did you know Chick-fil-A is the largest purchaser of Sunkist lemons? It squeezes over 250 million lemons a year! In addition to the Frosted Lemonade (hand-spun vanilla Icedream with lemonade), Chick-fil-A recently added Frosted Strawberry Lemonade, which adds strawberry puree to the original recipe, giving it a sweet, seasonal twist for Spring.
How to Score Free Chick-fil-A For a Year
Anytime a new Chick-fil-A restaurant opens, the company celebrates with a signature First 100 event. Local residents from around the community are invited to camp out, and the first 100 customers are awarded free Chick-fil-A meals for a year!

Image Sources: POPSUGAR Photography / Brandi Milloy and JACKSON SPALDING / Ashton Staniszewski