We know the Super Bowl isn't just about watching the game, which is why we partnered with Smirnoff Ice® for tasty ways to update a game-day favorite.
The humble chicken wing sure doesn't need to be boring — there are so many ways you can elevate the little goodies with hardly any extra ingredients. Perfect for game day, or as any party appetizer, many of these finger-licking upgrades only add a small extra step to your wing-making process. Here are 12 tasty ideas for the next time you're cooking up some wings.
Oh soy: As pictured above, simply toss baked wings in a hoisin and soy-based sauce then quickly broil to finish.The Asian-inspired wings are so tantalizing for your next gathering.
Tex-Mex: After cooking wings, while they're hot, toss in a large bowl with one tablespoon of taco seasoning. Serve with sour cream topped with chopped green onion for something really special.
So saucy: You can also mix together your own homemade honey barbecue sauce for coating your freshly fried wings for a truly elevated bite.
Bourbon me: Coat cooked wings with equal parts bourbon and maple syrup then broil for a rich appetizer that's also just a touch sweet. They're pretty irresistible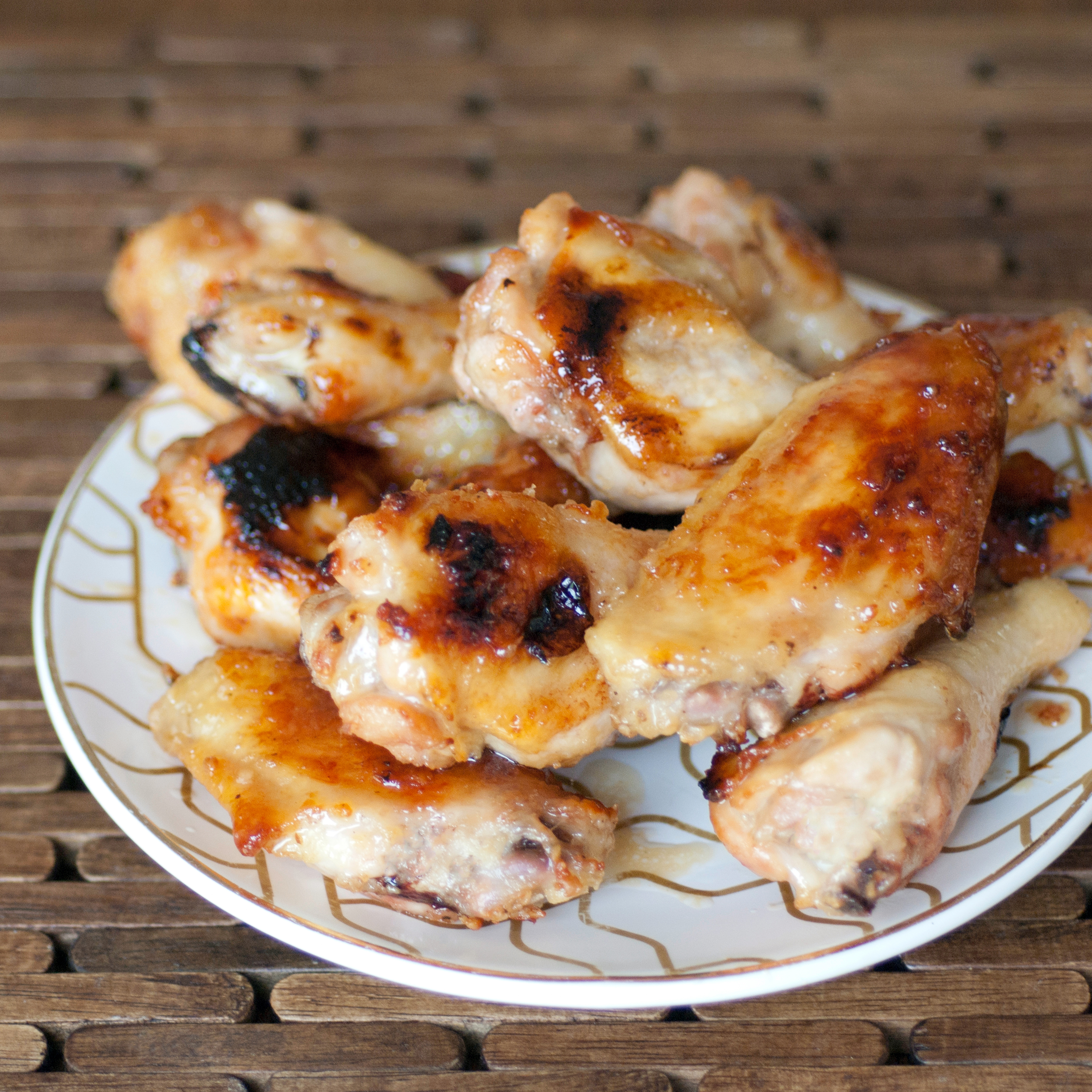 Source: Sarah Lipoff
Green goodness: Whip together your own salsa verde sauce for drizzling over cooked wings, which also makes a great dipping sauce.
Fresh herbs: Chop fresh herbs, such as rosemary, basil, or oregano, along with some garlic and sprinkle over cooked chicken wings. Each bite will burst with flavor.
Basic buffalo: Don't forget tossing those wings in hot sauce for supereasy buffalo wings! Pair with creamy blue cheese dip, which is always a win.
Get sticky: You can't go wrong with a sticky sauce that just drips off your chicken wings, which is why this recipe for sesame chicken wings a must for your next gathering.
Go Hawaiian: Elevate the basic wing with the help of some sweet stuff — mainly pineapple and mango, resulting in a crispy-sweet bite. Really, you're going to fall in love with these Hawaiian wings.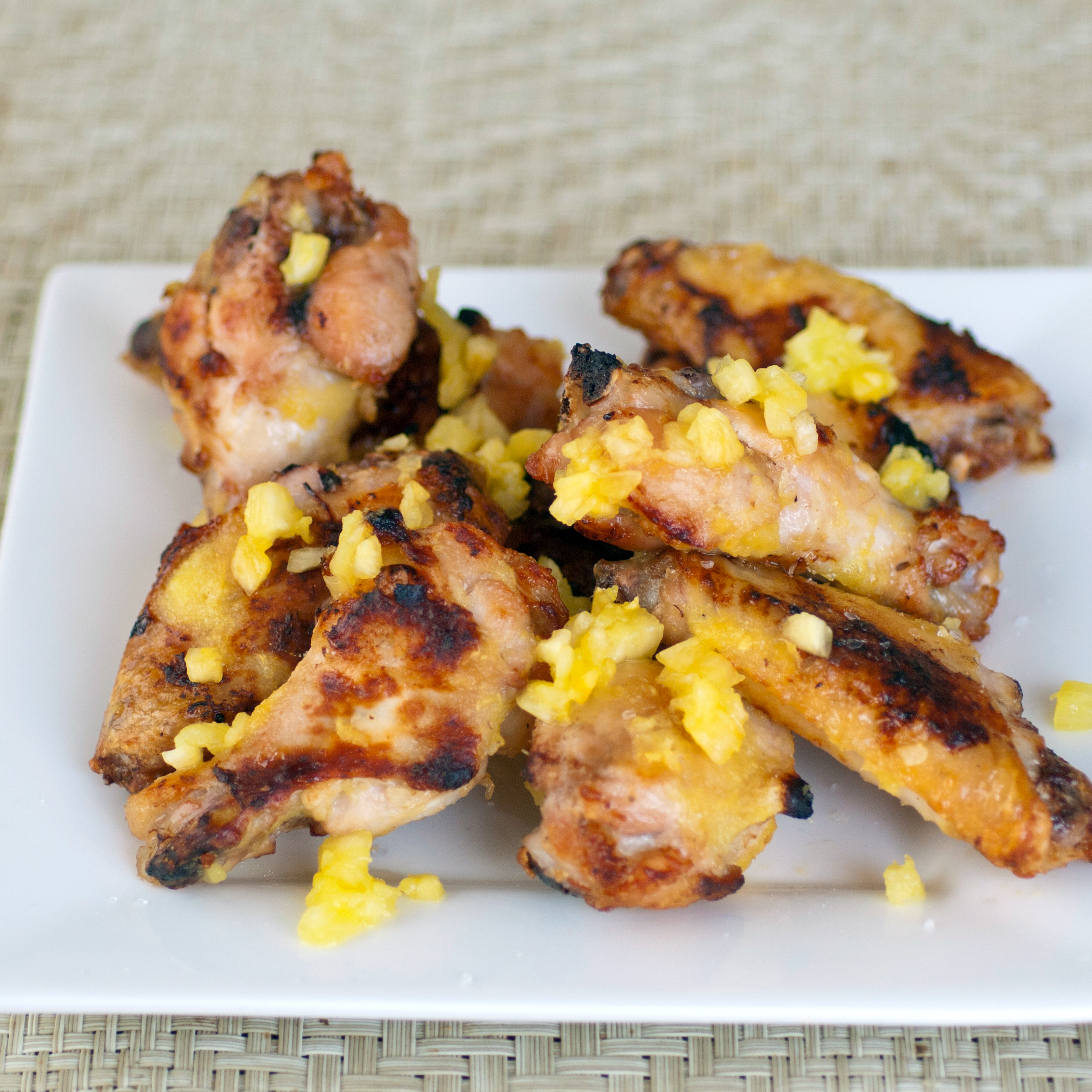 Source: Sarah Lipoff
Big cheese: After cooking chicken wings, drizzle them with honey then sprinkle with one-fourth cup finely grated Parmesan cheese. The sweet and salty work together for something just a bit different.
Lemon zing: Finely grate or zest one lemon over cooked wings then toss with fresh-cracked black pepper and a half teaspoon salt. The bright flavor of the lemon is delicious paired with the crunch of the wings.
Mustard me: Another quick way to update those basic wings is to mix equal parts mustard and honey and drizzle over cooked wings. Or baste them with the sauce while cooking for savory wings with a kick.
For drink ideas to serve with your wings, here is more from Smirnoff Ice®!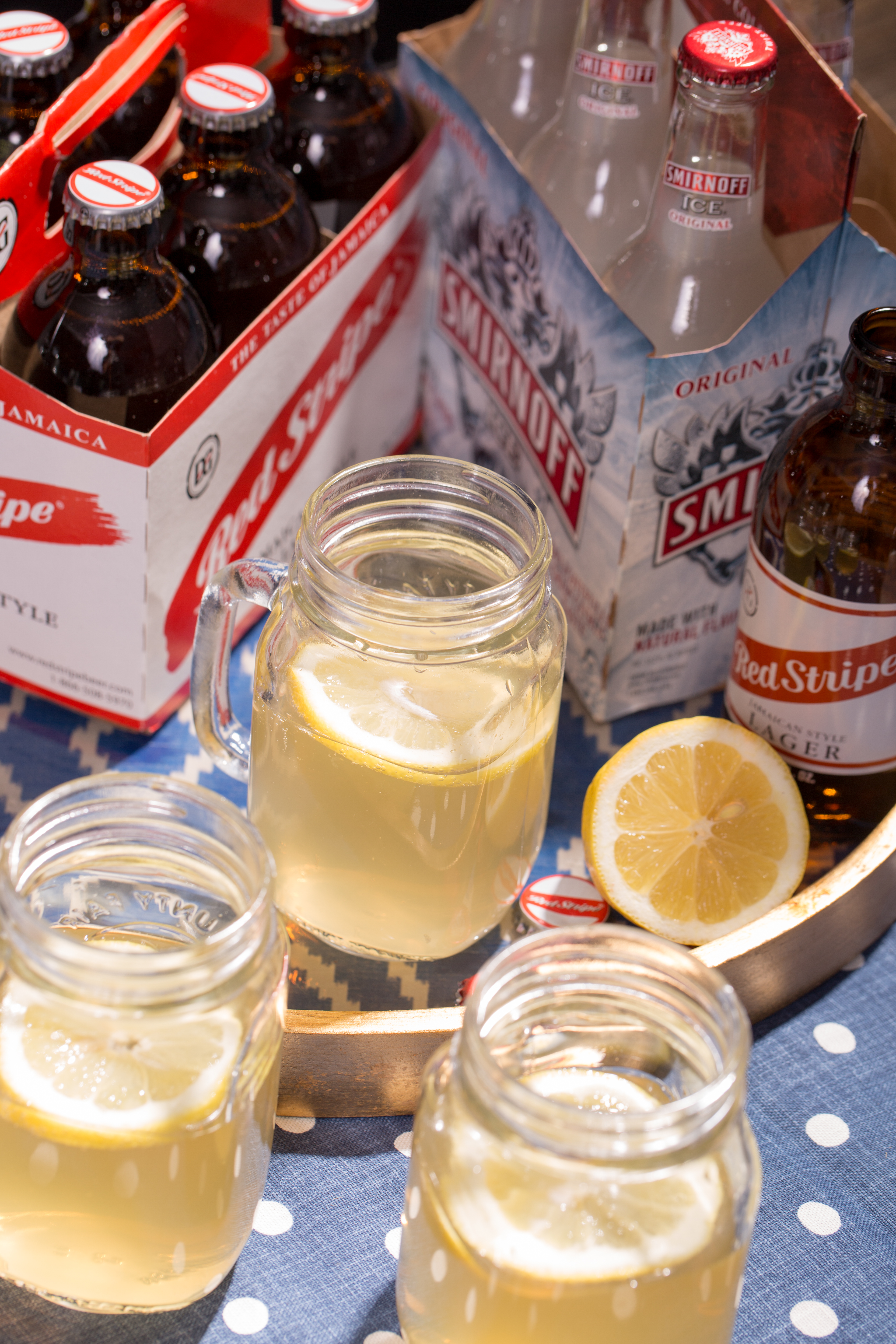 Source: Smirnoff Ice®
PLEASE DRINK RESPONSIBLY. PLEASE ONLY SHARE THIS WITH THOSE 21+. SMIRNOFF ICE PREMIUM FLAVORED MALT BEVERAGES. ©2014 THE SMIRNOFF CO., NORWALK, CT.