Chicken Enchiladas
The Easiest Ever Chicken Enchiladas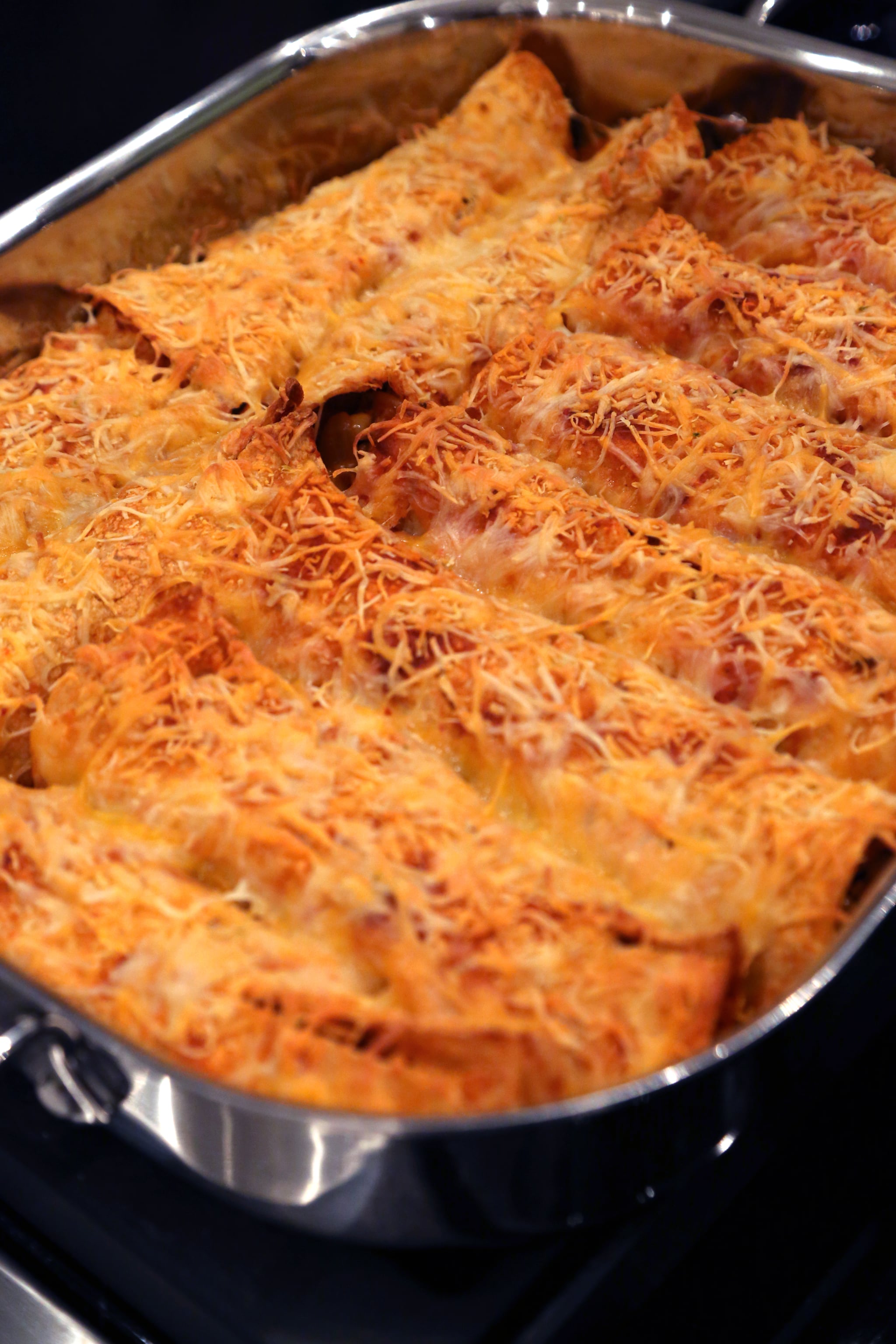 For at least a decade, my mom's best friend Cindy has made this chicken enchilada recipe every time she comes to visit. The night always involves roasted salsa, guacamole, and one too many frozen margaritas, but despite all the snacking, we always are pining for seconds of the chicken enchiladas.
You'd think a recipe this tasty would take hours to make — but not so! The most "taxing" prep is pulling the meat off the rotisserie chicken — that and waiting for the casserole to finally start bubbling. Also worth noting is this casserole fares well with the whole family (just chop that celery and onion extra, extra finely and opt for mild-spiced enchilada sauce). Double the recipe and freeze one for later — you won't be sorry.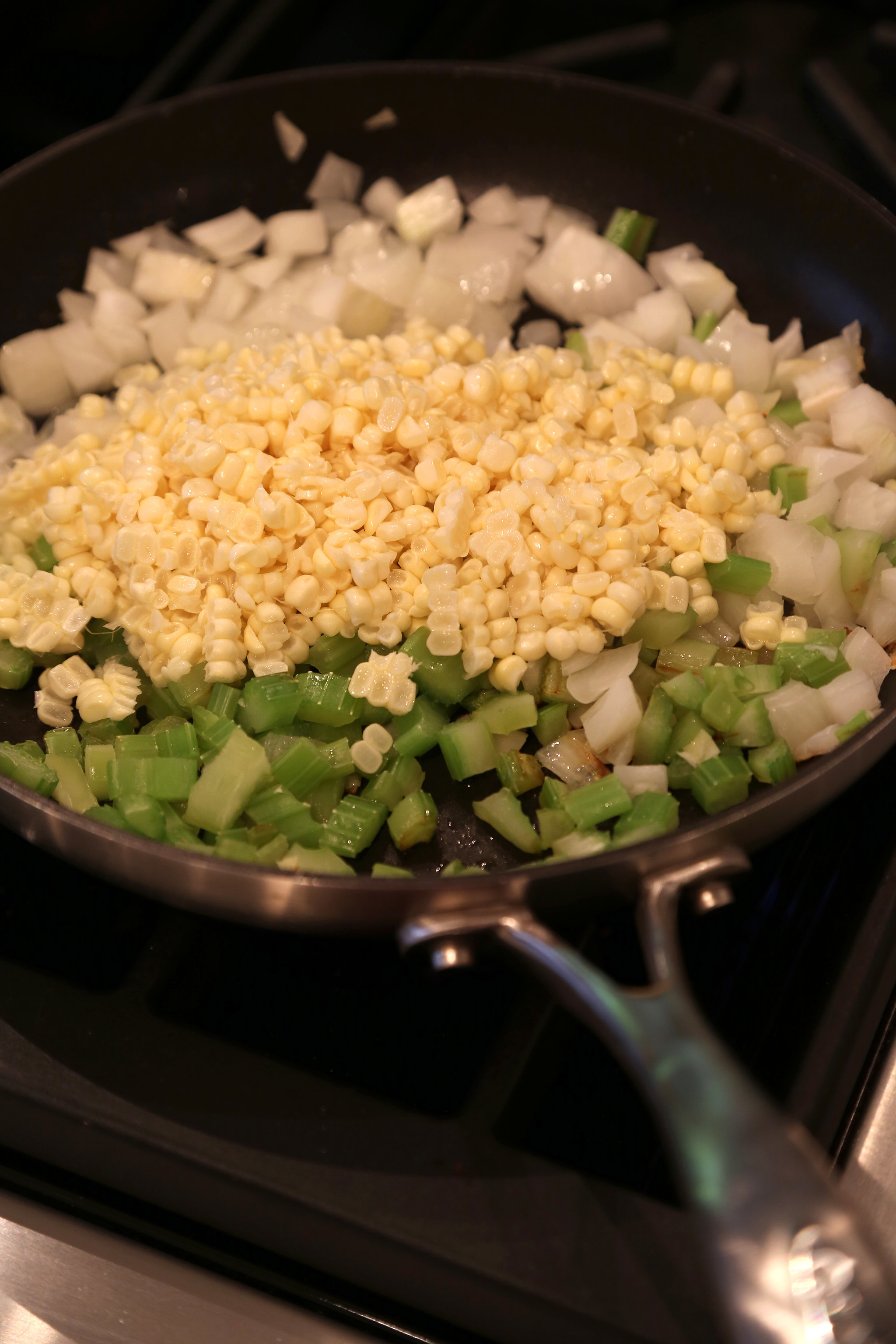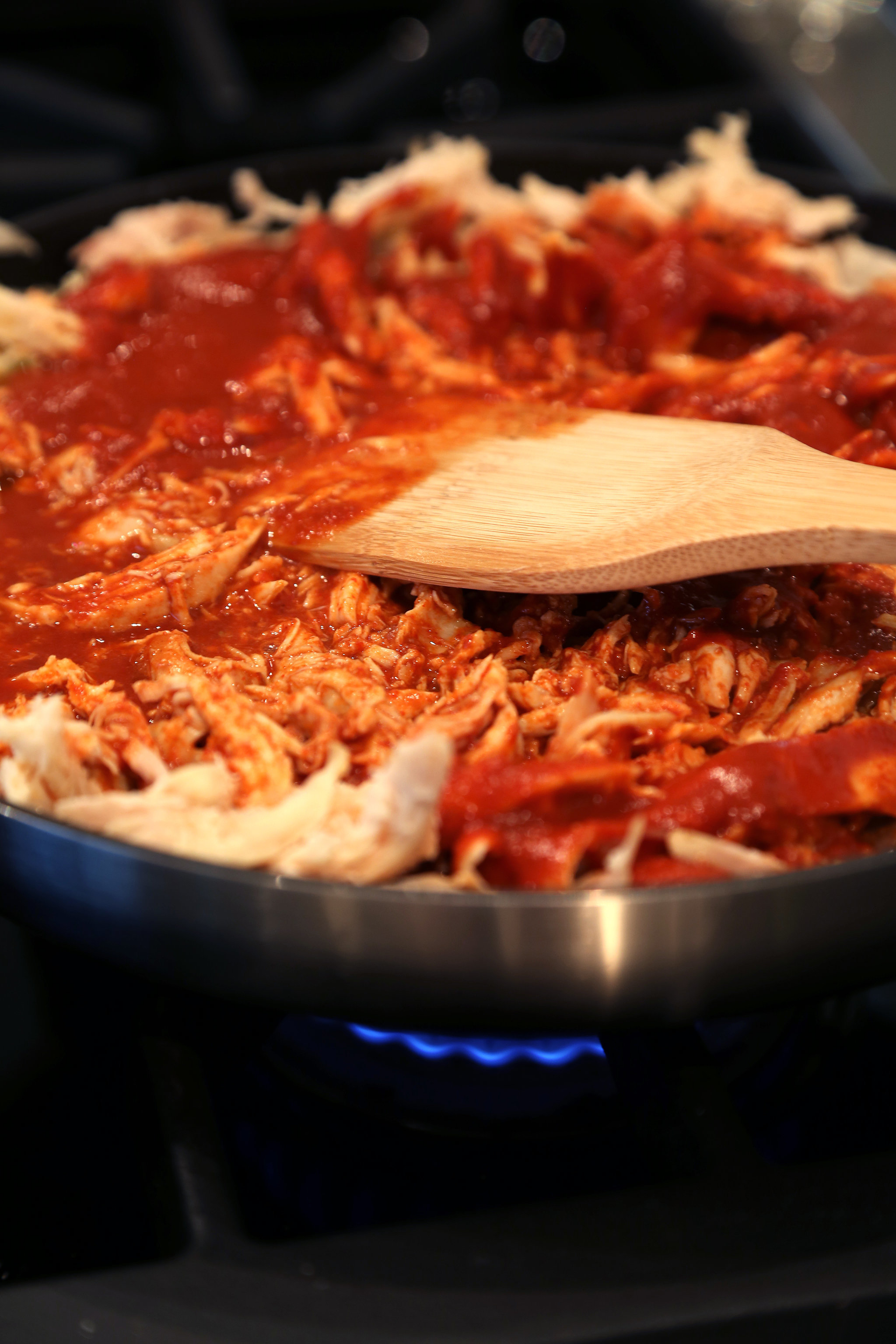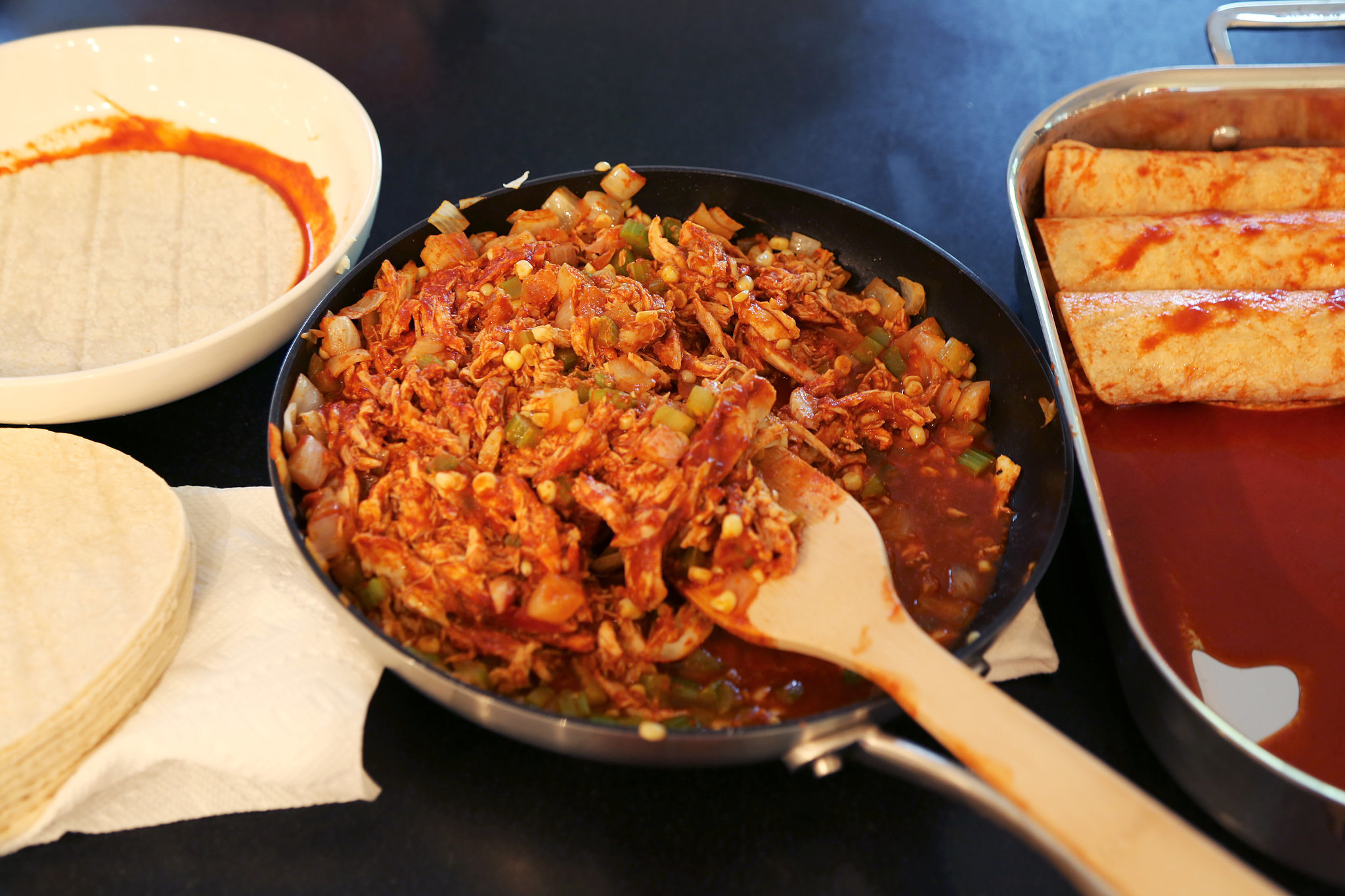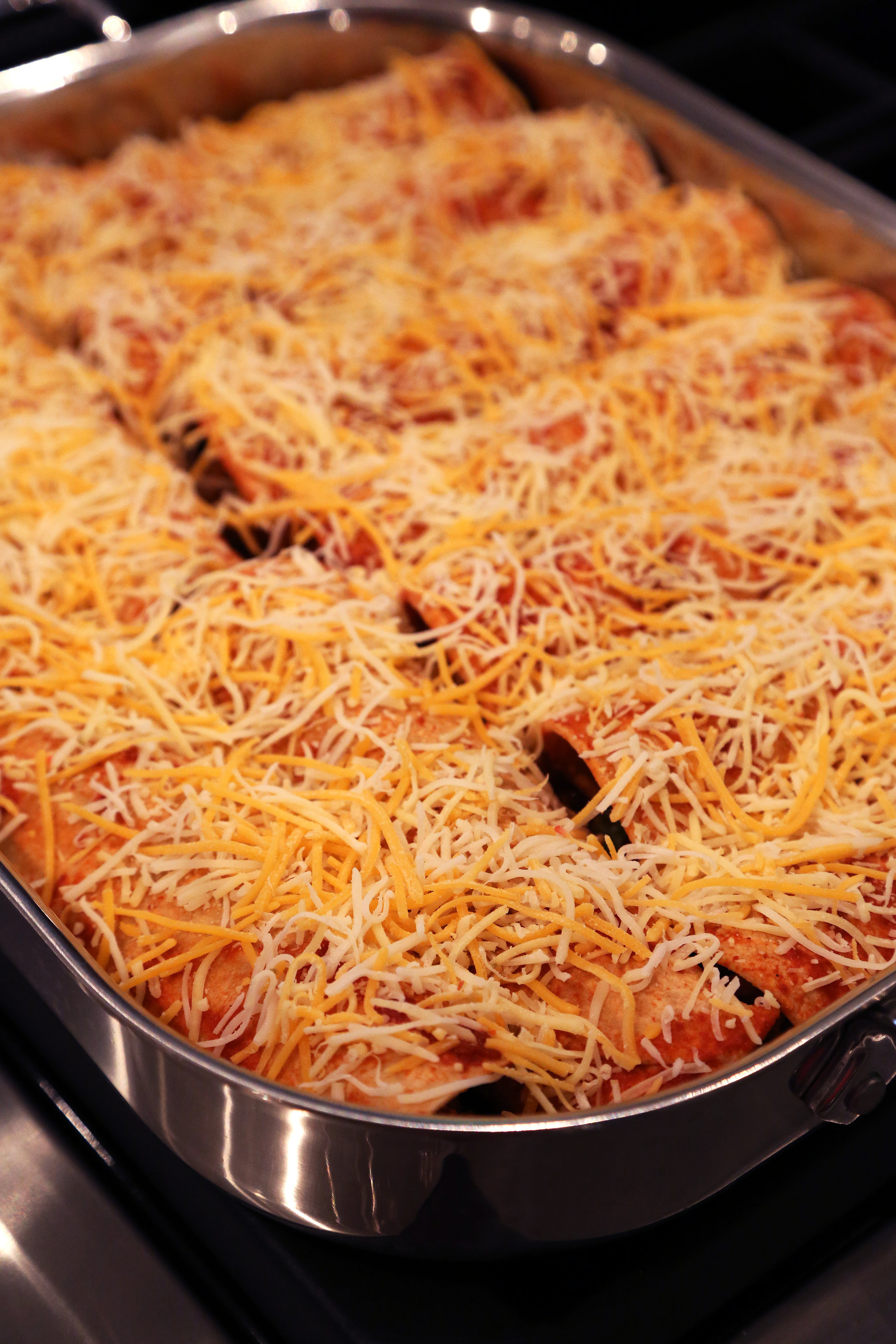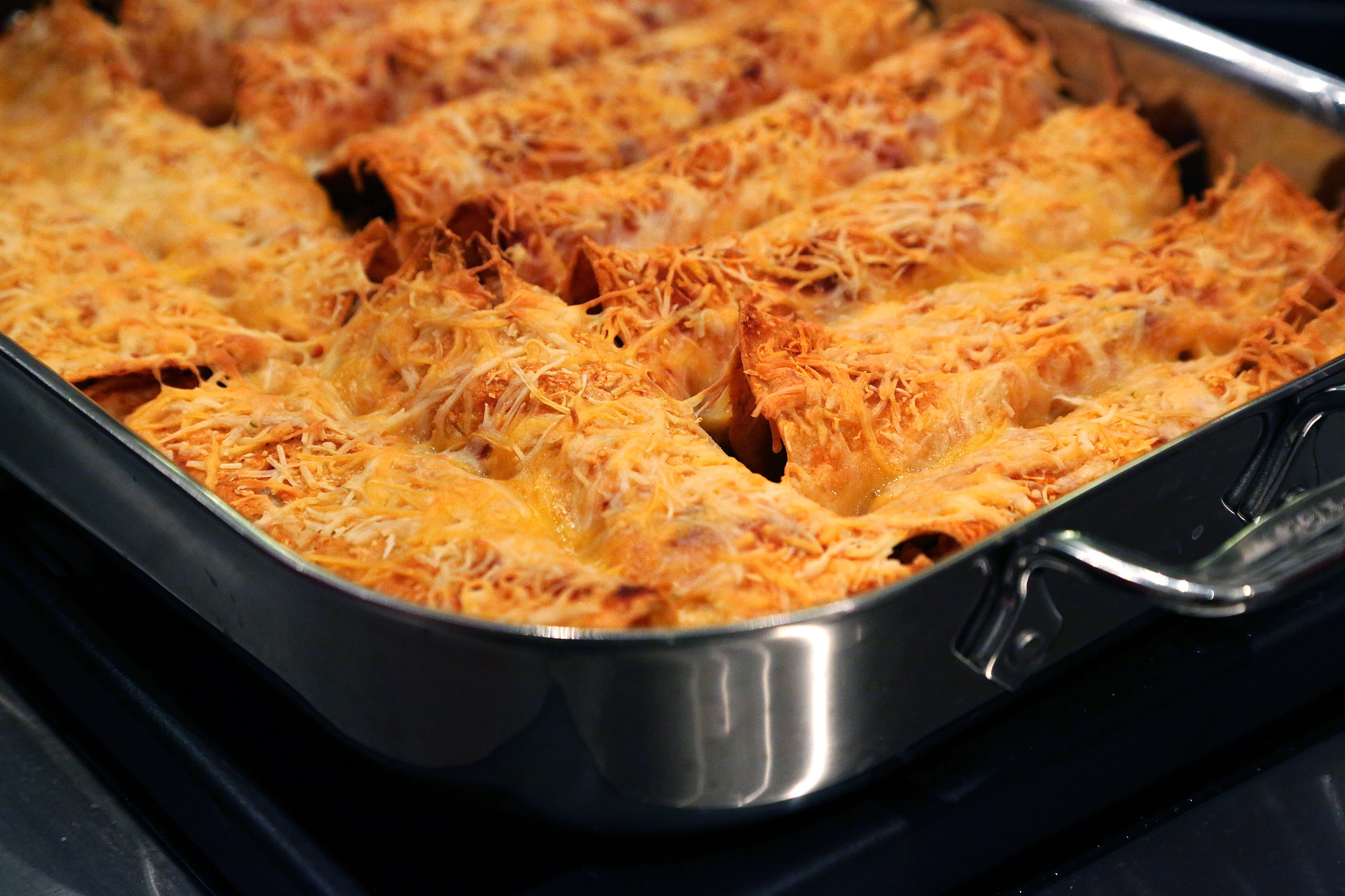 Chicken Enchiladas
From Cindy Cannatella
Ingredients
2 tablespoons ghee or butter
1 onion, chopped
2 celery stalks, chopped
2 garlic cloves, chopped
2-3 ears of corn, kernels cut off (or 1-2 cups frozen)
1 whole rotisserie chicken, meat pulled off and shredded
1 (28-ounce) can enchilada sauce
12 corn tortillas
Shredded Mexican-style cheese, for topping
Directions
Preheat the oven to 350°F. Pull out a large nine-by-13-inch casserole dish.
Heat a large sauté pan over medium-high heat for a few minutes. Add the ghee (or butter), and allow it to melt. Add the onion, celery, garlic, and corn, and sauté about 7-10 minutes, or until tender. Add the chicken and 1/4 can of enchilada sauce to make the mixture slightly wet (but not soupy). Stir then remove from heat.
Fill a shallow bowl with another 1/4 can of enchilada sauce. Pour another 1/4 can of enchilada sauce in the bottom of the casserole dish.
Wrap the tortillas in paper towels, and heat in the microwave about 1 minute until hot.
To assemble, dip each side of the tortilla in the shallow bowl with the enchilada sauce, fill with about 1/3 cup chicken, roll, and carefully set into the pan (seam side down). Move quickly with the successive enchiladas so you can bunch them up against one another and keep them together. Aim for 2 rows of 6 enchiladas. Drizzle the remaining 1/4 can enchilada sauce on top of the enchiladas. Sprinkle the cheese on top. Bake until the cheese melts and the casserole bubbles around the edges, about 25-35 minutes.
Information
Category

Main Dishes

Cuisine

Mexican

Yield

11-12 enchiladas
Image Source: POPSUGAR Photography / Anna Monette Roberts