Chocolate and Caramel Popcorn Recipe
The Most Incredible Edible Gift: Chocolate Caramel Popcorn With Macadamia Nuts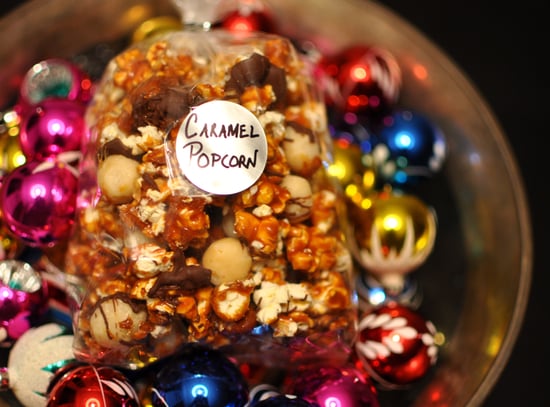 With its caramel popcorn and nuts drizzled in chocolate, Harry & David Moose Munch is one of the most addictive holiday treats. Rather than order a bunch of bags to hand out this year, I decided to make my own!
Since there is a perfect state for the sugar, making caramel can be difficult; I totally botched my first batch! It didn't get me down, and I gave it another try. Be sure the caramel has your undivided attention, and that the pot is centered on the burner. If you can find someone to help out with the process, it will make it even easier to deal with molten caramel.
Once you've mastered the technique for caramel, the rest is a piece of cake. I used a little bit of olive oil and the lunch paper bag method to simply pop the popcorn. Then to complete this sweet treat, microwave quality chocolate chips and drizzle over the caramel popcorn and macadamia nuts. Ready to munch your very own chocolate caramel popcorn?