Chocolate Magic Cake Recipe
This Chocolate Cake Has 3 Magic Layers
One batter, three delicious layers. While you're scratching your head wondering how this is even possible, just keep watching to learn how to make this mind-blowing layer cake.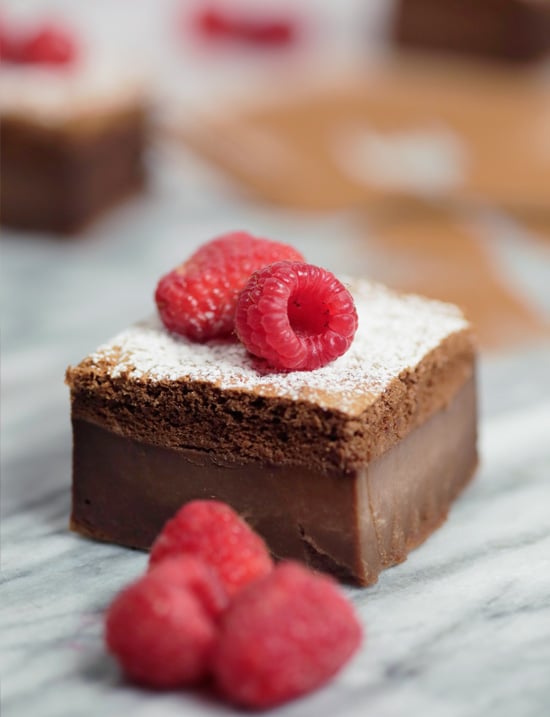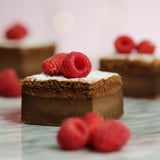 Ingredients
Nonstick cooking spray
4 egg yolks, room temperature, eggs and yolks separated
3/4 cup granulated sugar
1 tablespoon water
1 stick (8 tablespoons) butter, melted
Pinch of salt
1 teaspoon vanilla extract
6 tablespoons cocoa powder
6 tablespoons plus 1 1/2 teaspoons all-purpose flour
2 cups milk, warmed
1 teaspoon white vinegar
Powdered sugar, for garnish
Raspberries, for garnish
Directions
Preheat oven to 325ºF and grease an 8-by-8-inch baking pan with nonstick cooking spray.
In a large bowl using a hand or stand mixer, cream together 4 egg yolks, sugar, and water over medium speed until the eggs are light and creamy. Slowly add in the melted butter, salt, and vanilla extract, and continue beating until the butter is fully incorporated and the batter is light and fluffy.
In a separate bowl, mix together cocoa powder and flour.
Add the flour mixture to the egg yolk mixture in batches, mixing thoroughly after each addition. Once the dry ingredients have been completely incorporated, add the milk a little bit at a time and continue mixing. The milk should be warm enough to not cool the melted butter. The mixture should be very thin.
In a stand-up mixer, whisk 4 egg whites and vinegar over medium-high speed until the egg whites form stiff peaks, about 4 to 6 minutes.
Add a scoop of the egg whites into the chocolate mixture, and gently fold in. Reverse the process and add a little chocolate mixture to the egg whites, folding carefully until a smooth, fluffy batter, resembling pancake batter, forms.
Pour the batter into the prepared baking pan, and bake for 60 minutes or until the top is set but the middle still jiggles slightly.
Let the cake cool completely before cutting into squares. Garnish with powdered sugar and fresh raspberries.
Information
Category

Desserts, Cake

Cuisine

North American

Yield

9 servings

Total Time

1 hour, 19 minutes, 59 seconds