Chocolate Peanut Butter Pie Oreos
Forget Baking — Chocolate Peanut Butter Pie Oreos Are on Shelves Now!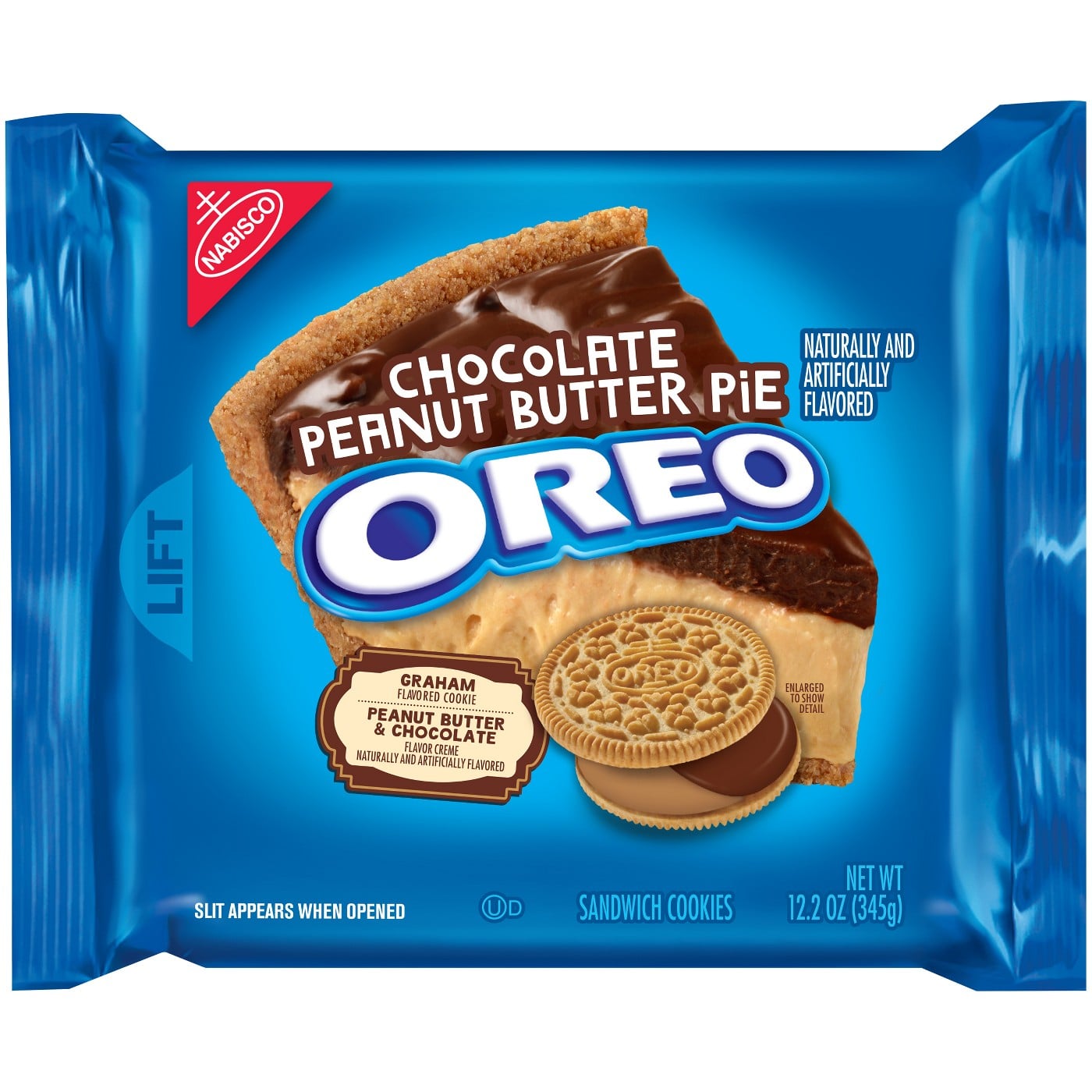 Chocolate Peanut Butter Pie Oreos have officially arrived, and we just might prefer these over a real slice! This wild new flavor was first reported last year, and it's finally on shelves now. The Oreos have a peanut butter- and chocolate-flavored creme sandwiched between two graham-flavored cookies, acting as the crust, so if you live for the combination of chocolate and PB, you definitely need these in your life. Picking up a package of these cookies is way easier than making your own peanut butter pie, right? In addition to that new flavor, Pistachio Oreo Thins are available in stores now, so add these to your list of new snacks to try.
Image Source: Oreo