Chorizo and Butternut Squash Hash Recipe
This Thanksgiving Hash Is a Gift to Your Taste Buds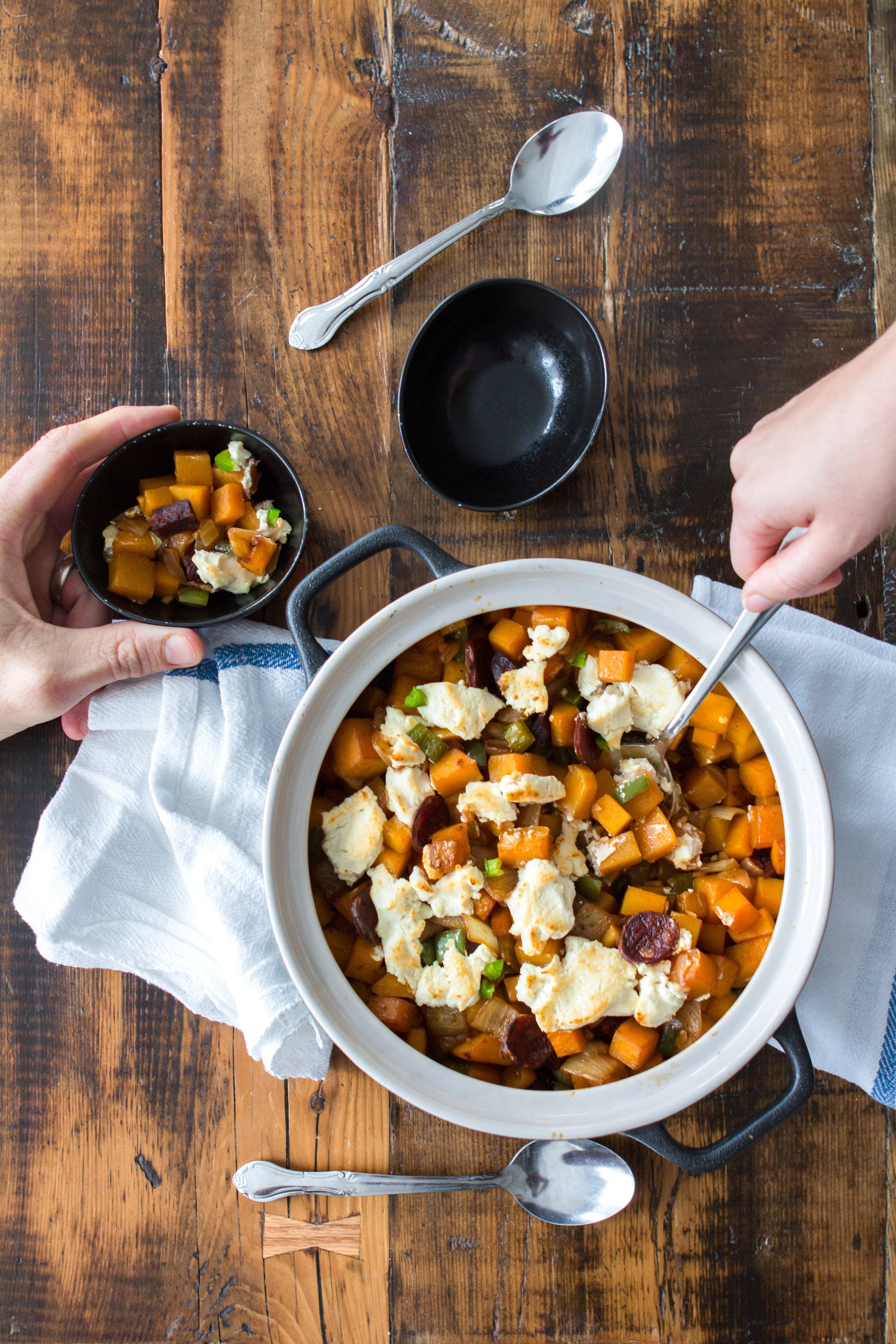 If you're like me, I'm always looking for new dishes to rotate into my holiday lineup. I especially love learning how to use seasonal vegetables in new ways. Last month I met Chef James Briscione, director of culinary development at the Institute of Culinary Education, while we were both filming a Thanksgiving hacks segment for Dr. Oz. The next time I was in NYC, he invited me to his kitchen to learn his go-to holiday hash.
What I love about this dish is it's fast and simple to make, it's super delicious, and you can prep it all ahead of time. It's not only a great substitute for tired old sweet potato casserole, but it's also amazing served for breakfast. According to Chef James Briscione, the key to a perfect hash starts with good knife skills. "Cutting perfect cubes isn't terribly important, so don't worry about that. But getting all your components cut to a similar size so that they will cook evenly is essential. Cooking all your hash components in stages will give you the best flavor. I want to get my onions cooking first so that they will be tender and sweet in the finished dish. And I want my garlic and jalapeño to still have a little edge so I add them right at the end. Cooking garlic and jalapeño for a long time will really mellow them out."
For me, the best part about this dish is the melted goat cheese that goes right on top. This dish is an absolute gift to your taste buds.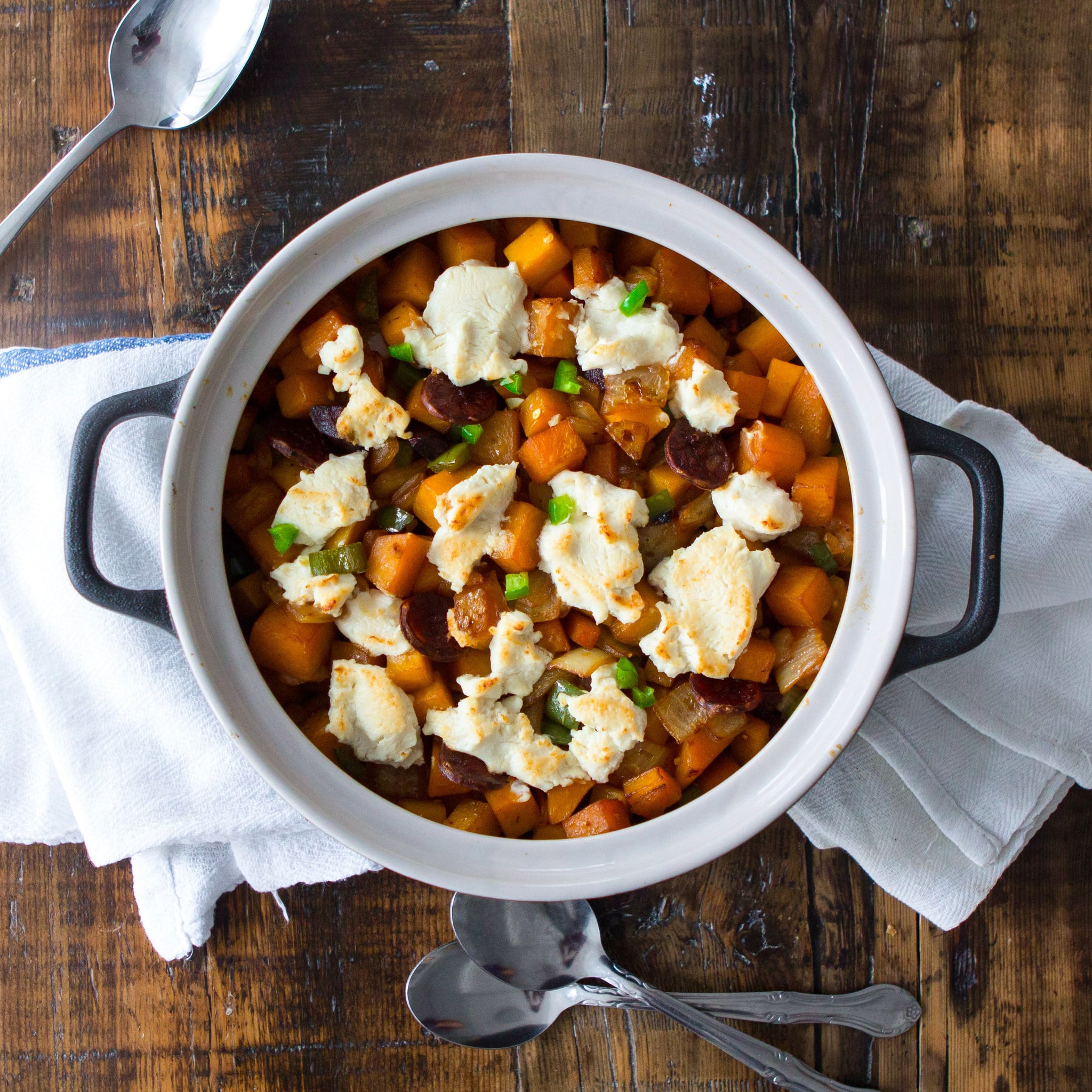 Notes
Serve it as a side dish or with scrambled (or fried) eggs on top.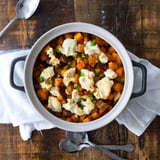 Ingredients
2 tablespoons olive oil

1/4 cup diced dry chorizo (about 1/4 pound)
1 small onion, finely chopped (about 1 cup)

1 butternut squash or 2 pounds sweet potatoes, diced (4 to 5 cups)

4 cloves garlic, chopped
2 jalapeño peppers, minced
1/2 cup goat cheese, crumbled
Directions
Preheat oven to broil.
Heat the olive oil in a large ovenproof sauté or cast iron skillet over medium heat. Add the chorizo and cook 1-2 minutes until the chorizo begins to sizzle. Add the onions and cook, stirring often until tender. Add the squash to the sauté pan and toss well. Continue cooking 4-5 minutes or until the squash is nearly tender. Stir in the jalapeño and garlic. Cook 2-3 minutes more or until very fragrant.
Crumble the goat cheese over the mixture and place under the broiler to brown lightly.
Information
Category

Breakfast/Brunch

Cuisine

North American

Yield

Serves 6

Total Time

14 minutes, 59 seconds