Classic Tabbouleh Recipe
Are You Making Tabbouleh the Wrong Way?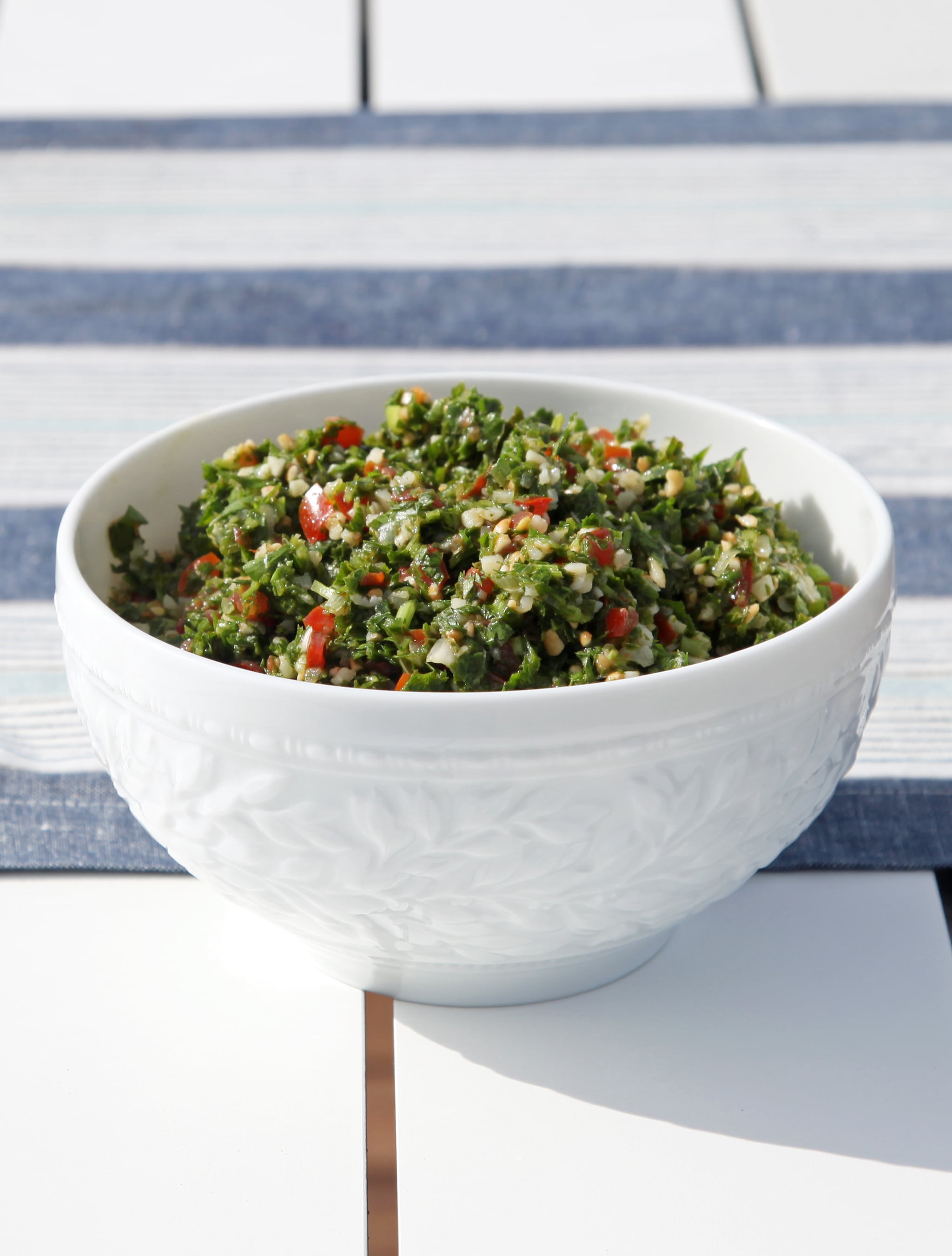 No, that's not a typo in this recipe, the ratio of parsley to barley — an astounding 6 cups of finely chopped parsley to a mere 1/2 cup of uncooked barley — is correct. While most Americans may think of tabbouleh as an herb-flecked barley salad, traditionally the proportions of this Lebanese staple are flipped. Rather, classic tabbouleh is an herb salad that's dotted with barley. When made in this manner, it's a salad that's light, refreshing, and completely acceptable to pig out on, without incurring a nasty stomachache. I like to pair it with rich Mediterranean dips like hummus, tzatziki, and baba ghanouj, as tabbouleh's fresh herbaceous flavor brightens each bite.
Notes
Tabbouleh tends to get soggy as leftovers, so unless you're making this for a large crowd, halve the recipe (it still makes a lot of tabbouleh).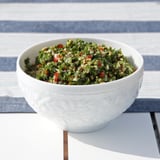 Ingredients
1/2 cup coarse bulgur
1 garlic clove, minced
Juice of 3 to 4 lemons (to taste)
6 cups finely chopped fresh flat-leaf parsley (from 6 large bunches)
1 cup finely chopped fresh mint (from 1 large bunch)
1 pound ripe tomatoes, finely chopped
1 bunch scallions, white and light green parts, finely chopped
Kosher salt and freshly ground black pepper
1/2 cup extra-virgin olive oil
Directions
Place the bulgur in a heat-safe bowl and cover with boiling water by 1/2 inch. Soak for 20 minutes, or until slightly softened. Drain through a fine mesh strainer (if you don't have a fine mesh strainer, line a colander with cheesecloth) and press the bulgur against it to drain off the excess water.
Transfer to a large bowl and toss with the garlic, lemon juice, herbs, tomatoes, and scallions. Season to taste with salt and pepper (be generous with the salt). Leave at room temperature for 2-3 hours so that the bulgur can continue to absorb liquid, swell, and soften.
Add the olive oil, toss together, taste, and adjust seasonings. The tabbouleh should taste really lemony; add more lemon juice if it doesn't.
Information
Category

Side Dishes

Cuisine

North American

Yield

Serves 6 to 8