Dashi Eggs Recipe
Dashi Scrambled Eggs Are the Japanese Breakfast Your Morning Needs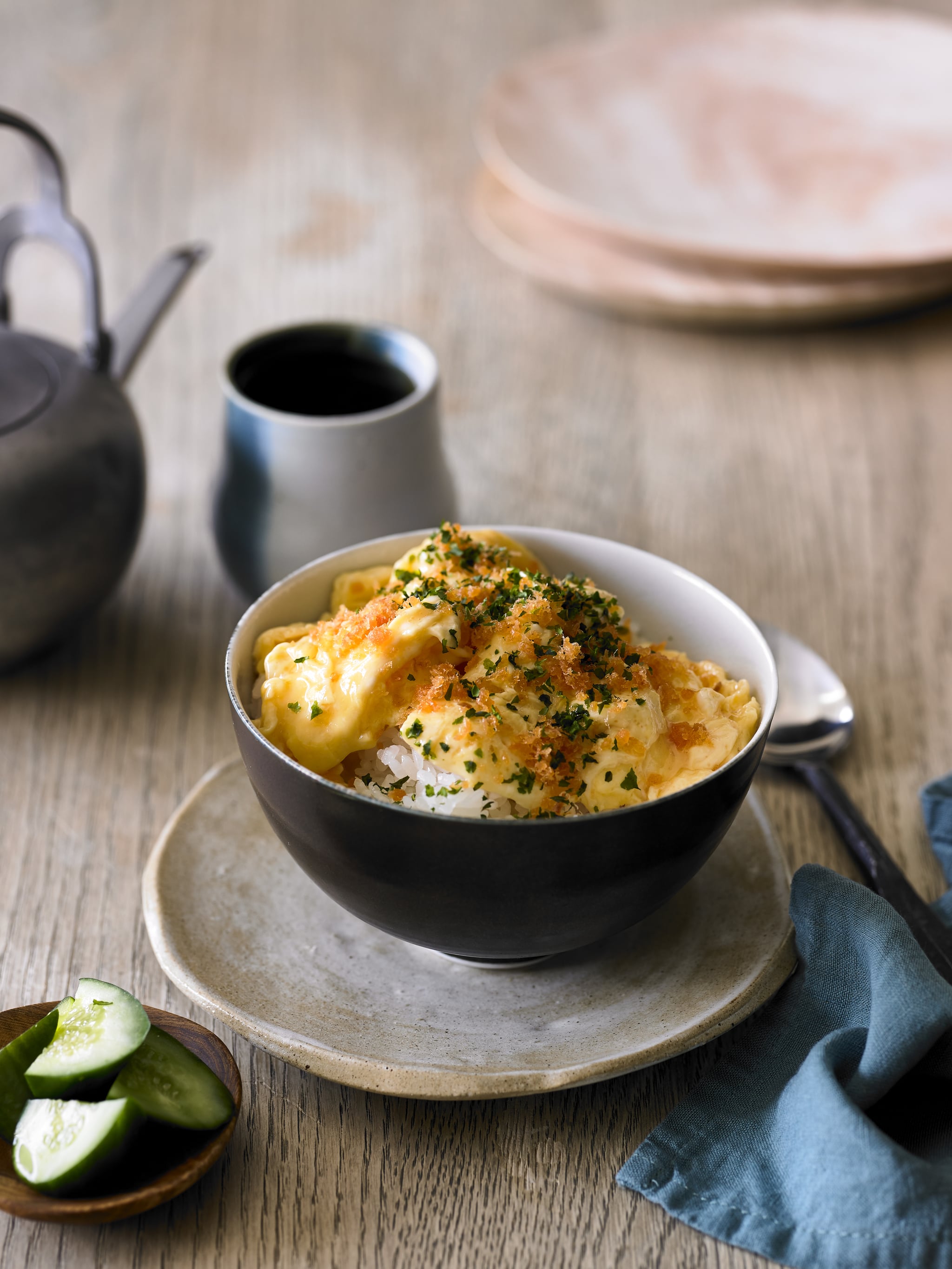 If you can find 10 minutes to spare during your morning, you can seriously revolutionize your breakfast game. This egg recipe, from The Zen Kitchen by Adam Liaw ($35, out Aug. 2017), is perfect if you have any leftover cooked rice in your fridge. Top it with these silky smooth, umami-rich eggs and step up the most important meal of the day. The recipe calls for a homemade dashi chicken stock from The Zen Kitchen that's totally worth the effort if you have the time, but you can also substitute it with store-bought dashi or the stock of your choice.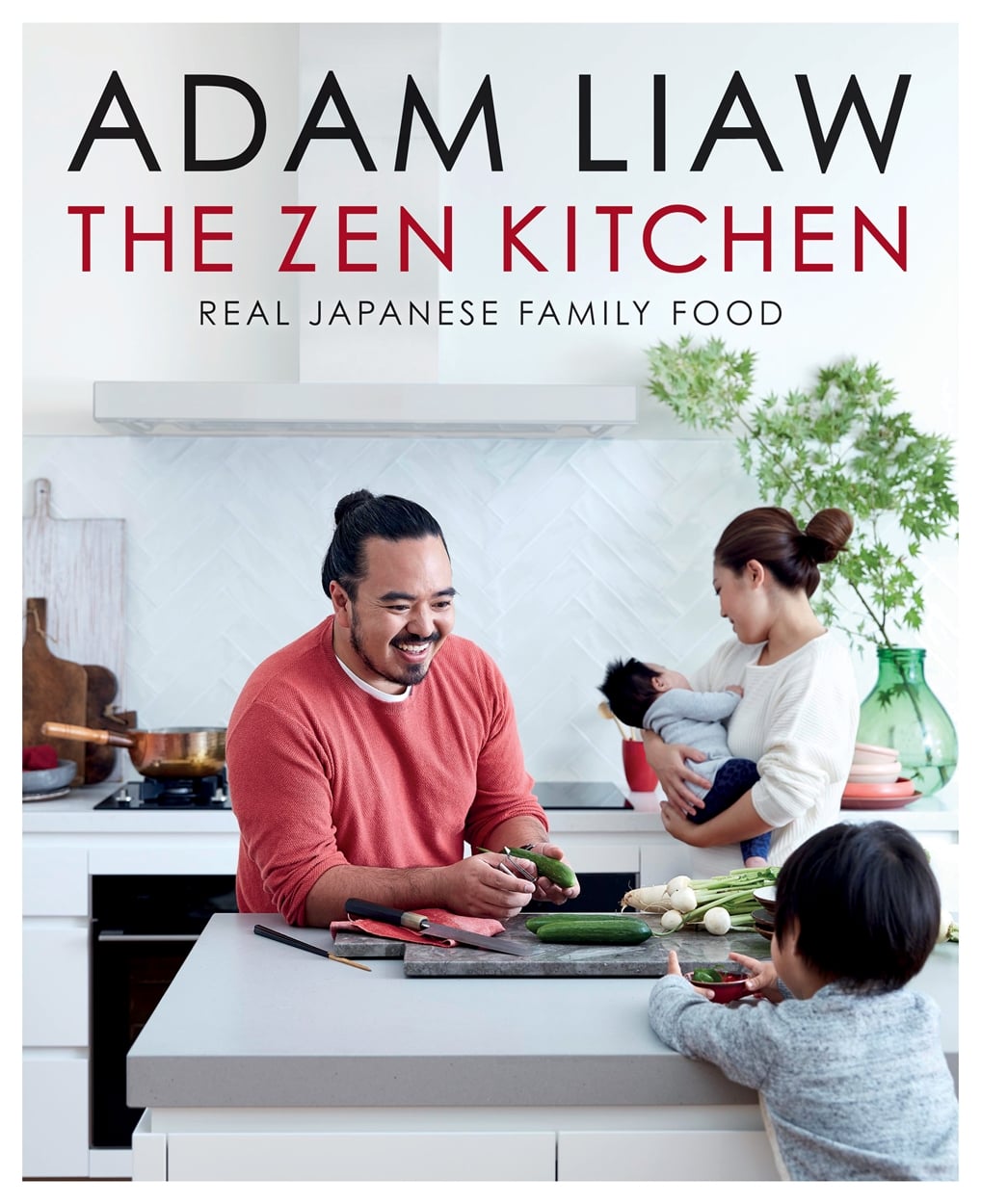 Notes
When we don't have time (or the energy) to make a full Japanese breakfast, this simplified one-bowl version is a perfect solution. Our family loves this recipe, and it's one of our most commonly eaten dishes.
Just like scrambled eggs, the dashi eggs should be very runny when you take them out of the pan. They will keep firming long after they're off the heat.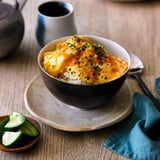 Ingredients
Dashi eggs:
3 large eggs
1/4 cup all-purpose chicken dashi (recipe follows), or other stock
1 teaspoon caster sugar
1/4 teaspoon salt
1 1/2 cups cooked rice, hot
1 1/2 tablespoon vegetable oil
2 tablespoons salmon flakes
2 teaspoons aonori (green dried nori seaweed flakes) or finely chopped chives
All-purpose chicken dashi:
500 grams chicken bones
About 3 liters water
20 grams bonito flakes
Directions
Dashi eggs: Mix the eggs, stock, sugar, and salt in a large bowl until well-combined, but try not to incorporate too much air into the mixture. Place the cooked rice into two serving bowls (do this before you start frying the eggs).
Heat a medium frying pan over medium heat and add the oil, then rotate the pan to ensure it is completely coated. Pour the eggs into the frying pan, and allow to stand for just a few seconds. Draw a spatula through the eggs three or four times in long, slow strokes, as if making an omelette. While the eggs are still quite runny, divide into half and transfer straight over the rice. Scatter with the salmon flakes and aonori flakes, and serve immediately.
All-purpose chicken dashi: Place the chicken bones in a medium saucepan, and cover with an ample amount of cold water. Bring to a boil, and boil for about a minute until a raft of scum forms, then remove from the heat. Discard the water and rinse both the pot and bones to remove all traces of scum.
Return the bones to the pot, and cover with cold water. Bring to a very low simmer (bubbles breaking the surface only occasionally) and simmer partially covered for about 4 hours. After 4 hours, add the bonito flakes to the stock and remove from the heat.
Allow to stand for 15 minutes, then strain through muslin or a very fine sieve. Cool to room temperature, then keep in the fridge for up to a week. The long simmering process should lightly brown the bones as the water level reduces, giving the stock a light golden color.
Information
Category

Eggs, Breakfast/Brunch

Cuisine

Japanese

Yield

Serves 2

Total Time

7 minutes, 59 seconds
Image Source: Steve Brown