Different Types of French Fries
It's National French Fry Day — How Many Types of Deep-Fried Spuds Have You Tried?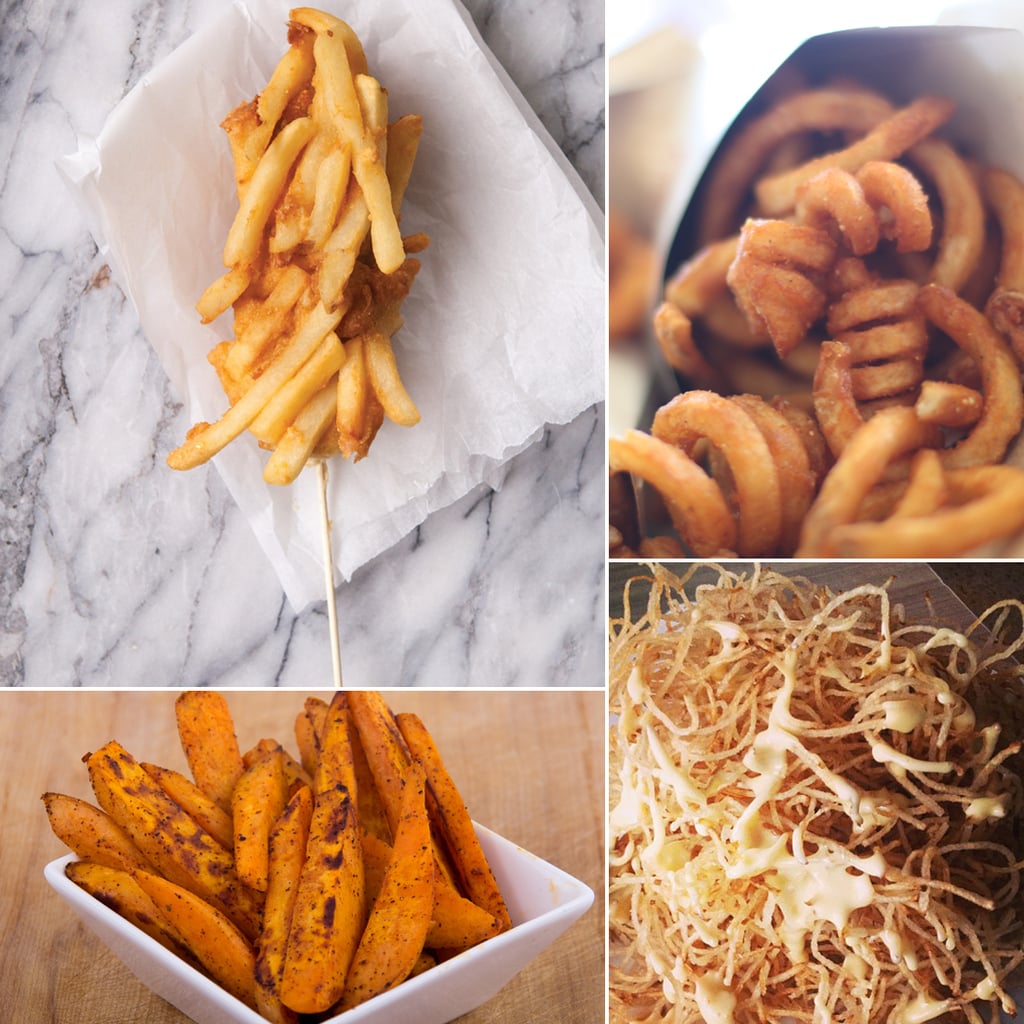 In honor of National French Fry Day (yes, this actually exists), here's a checklist to determine how many types of deep-fried spuds you've tried. You might not care what type of fry you're eating as long as there are multiple aiolis, mustards, and other sauces to dip them in, or maybe you are a devout curly fry fan — we totally get that. If you haven't tried some of these fry forms — we can't blame you if you haven't come across the french fry hot dog yet — then we suggest diving in for French Fry Day and getting to know your deep-fried potatoes even better.
Sources: Russell van Kraayenburg, Flickr user ANguyenPhoto, Shutterstock, and Instagram user nazcatt
Shoestring fries.
Fries dipped in a milkshake. (So. Good.)
Crinkle-cut fries.
Steak-cut fries.
Waffle fries.
Curly fries.
Chili cheese fries.
Poutine.
McDonald's fries.
Blue potato fries.
Garlic fries.
French fry hot dog. (Think: corn dog, but instead of cornbread, it's fries! Amazing.)
Yucca fries.
Sweet potato fries.
Paprika-dusted fries.
Blue cheese fries.
Nacho-style fries.
Fries dipped in aioli or mayonnaise, Belgian style.
On a hamburger.
Truffle fries.
In-N-Out's Animal-style fries.
Baked french fries. Do these even count?
Fish and chips.
Home fries.