Dirt & Worms Apple Returns to Disneyland
Disneyland's Beloved Halloween Apple Is Coming Back This Month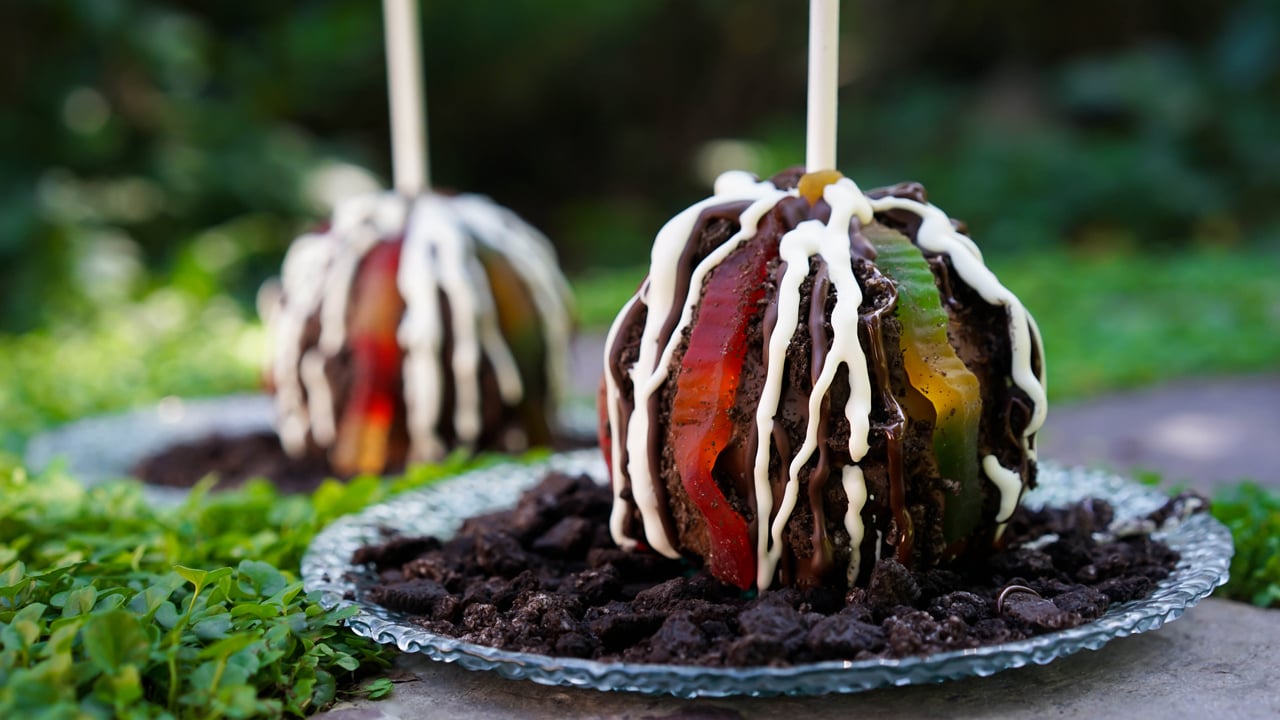 Just when we thought the list of Halloween foods at Disneyland couldn't be any more appealing, the theme park announced it's bringing back one of its long-time favorite treats: the Dirt & Worms candy apple, coated in gummy worms and crushed Oreos. Disney announced that it will be making a comeback during the month of October and will be available until Oct. 31.
If you're unable to make it to the Happiest Place on Earth this month, or want to avoid the Halloween madness at Disneyland, you can make the delicious treat at home! All you need to do is dip a Granny Smith apple in caramel before coating it in milk chocolate. Then, add gummy worms and crushed Oreos (or chocolate cookies) to the apple and drizzle dark and white chocolate on top. The technique can be seen on this DIY Mickey Mouse pumpkin candy apple video.
Are you excited for the return of the Dirt & Worms candy apple?
Nope, keep the worms off my apple.