Is Dole Whip Better at Disneyland or Disney World?
What's the Difference Between Dole Whip at Disneyland and Disney World?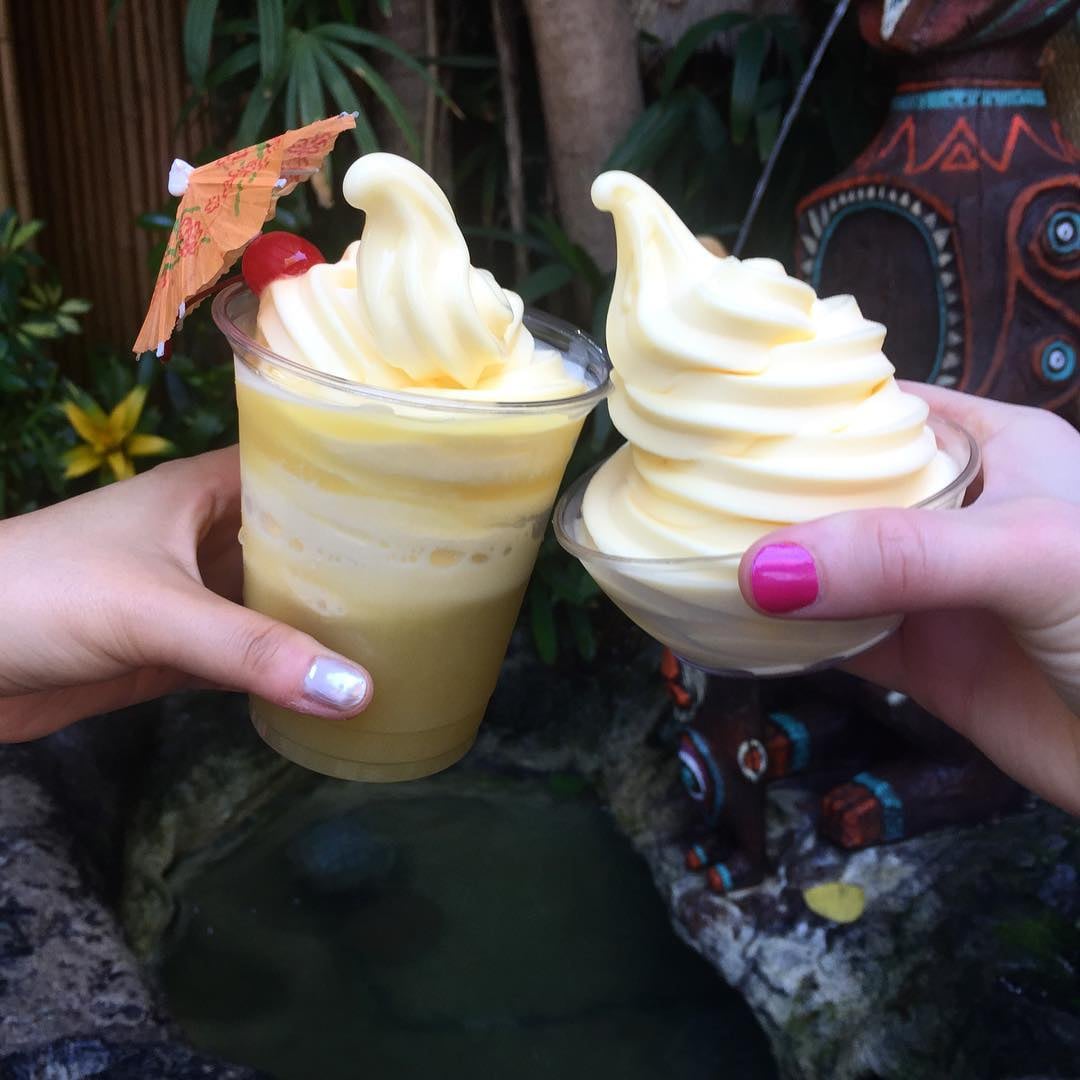 Just as the same attractions (Haunted Mansion and Space Mountain) are slightly different at Disneyland and Disney World, the same holds true for the cult fan favorite Dole Whip. Having recently tried both, I can attest to the subtle distinctions, both positive and negative. Pictured above is Dole Whip from Disneyland and below is from Disney World. Which one is cheaper? Which one tastes better? While I'd like to say they are equal in every way, here's what you should know about both.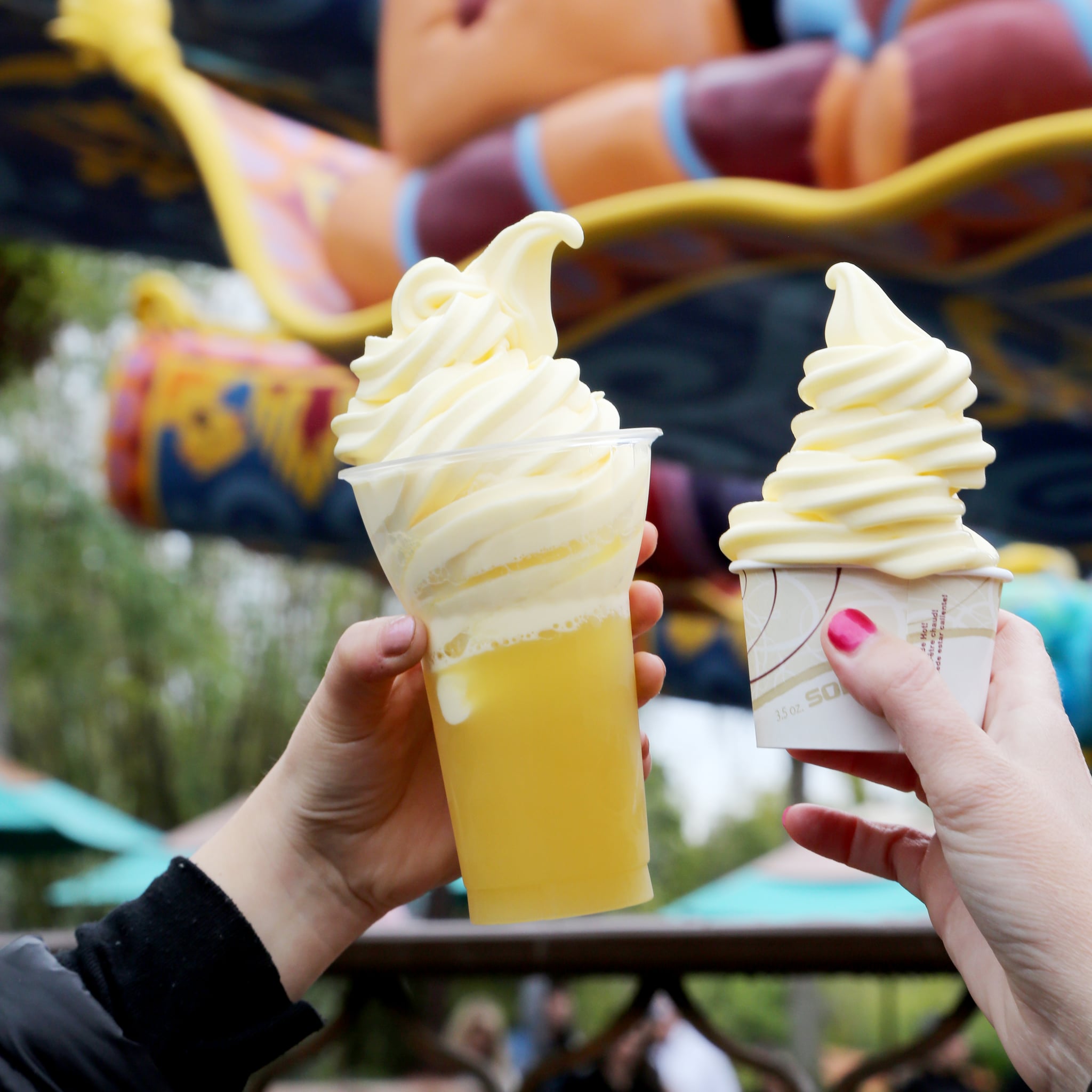 Where to Find It
At Disneyland, Dole Whip is found at Tiki Juice Bar in Adventureland. Or outside the park, it can be found at The Coffee House in the Disneyland Hotel, where you can get Dole Whip with rum. Disney World serves Dole Whip at three locations. First up is Aloha Isle in Adventureland (Magic Kingdom). However, if you're into a vanilla-pineapple swirl, you can go to Pineapple Lanai at the Polynesian Resort. For an adult twist, you can spike your Dole Whip with rum at Tamu Tamu Refreshments in Animal Kingdom.
The Cost
At Disneyland, the pineapple soft serve costs $4.49 and the Pineapple Float (soft serve plus pineapple juice) goes for $5.49 (these prices don't include California's eight percent sales tax). At Disney World, it's cheaper! The soft serve's $4.19, and the float is $5.29 (not including a six and a half percent Florida sales tax).
The Presentation
Disneyland has a precise operation when it comes to serving the Dole Whip. The swirls are always Instagram-perfect, the Dole Whip comes in transparent thick plastic cups, and the float includes a festive paper umbrella and cherry. At Disney World, our cups were filled a little haphazardly. "Where's the umbrella and cherry?" I asked. "Sorry, we don't offer that here," was the cast member's disappointing reply.
The cups are different too. The float cup at Disney World is arguably prettier than Disneyland and holds way more juice and soft serve. Disney World also loaded me up on way more soft serve than Disneyland. However, the flimsy paper cup for the soft serve isn't durable enough to withstand the weight of swirl. It melted and overflowed over the cup, and we eventually had to toss it before finishing. (I know!)
The Flavor
OK, Disney World seems to be winning as there are more places to buy Dole Whip, it's cheaper, and they are more generous with the portions. Our video producer thought the two Dole Whips taste identical. I thought the Dole Whip at Disneyland is much better, but perhaps I'm letting context get in the way. After all, we tried Disneyland's Dole Whip in the heat of the Summer and ate Disney World's Dole Whip in the middle of the Winter (we're talking 40 degrees outside!). I found the pineapple flavor to fall flat at Disney World, whereas at Disneyland, it's a bright, acidic punch to your taste buds. However, my taste buds could have been partially frozen from the chilly weather. Or perhaps the machines used to dispense the Dole Whip are different, affecting the flavor and mouthfeel of each. I can't say for sure!
Conclusions
We'll all have our individual opinions about which park does Dole Whip better. I personally am team Disneyland, but others may feel differently. If you've tried Dole Whip from both Disney World and Disneyland, weigh in on your favorite!
Travel and expenses for the author were provided by Disney for the purpose of writing this story.
Image Source: POPSUGAR Photography / Anna Monette Roberts