Source: POPSUGAR Photography / Sarah Lipoff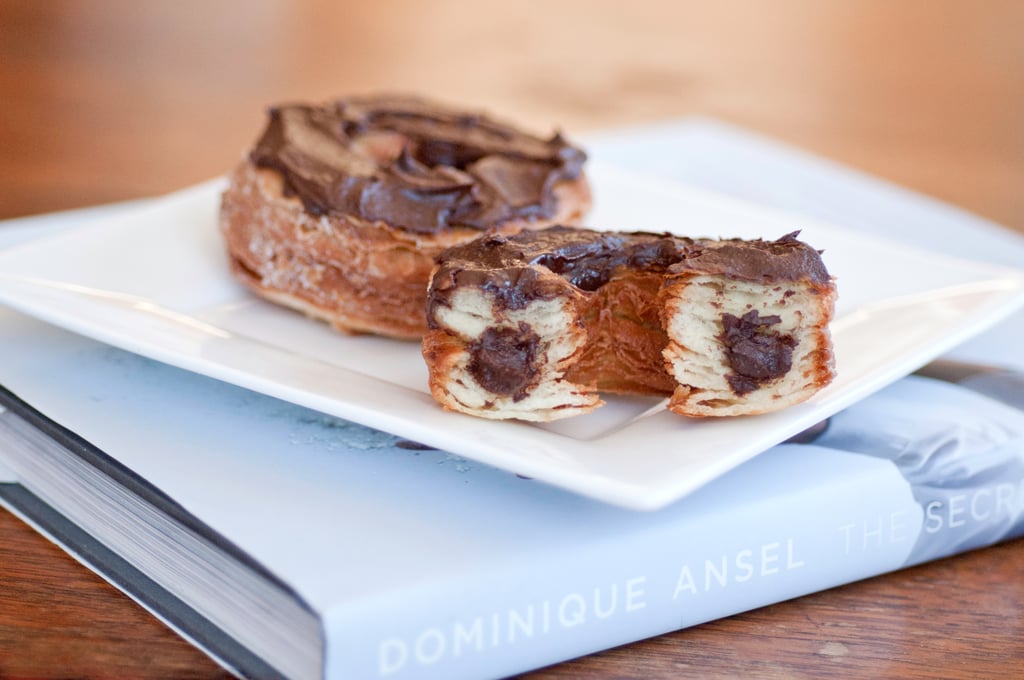 New recipes are always an adventure, which is why we partnered with POPSUGAR Must Have for this post.
I love cookbooks, and when Dominique Ansel's The Secret Recipes arrived in a past POPSUGAR Must Have box, I couldn't wait to devour the pages. The photos where so stunning and the recipes looked delicious, but I'm admittedly not a baker. Ansel's Cronut recipe was hard to resist, so I was determined to make it happen. The multiday instructions seemed overwhelming at first, but after giving it a few lazy-baker adjustments, our at-home Cronuts were absolutely scrumptious — and really only needed a bit of basic prep before the big fry.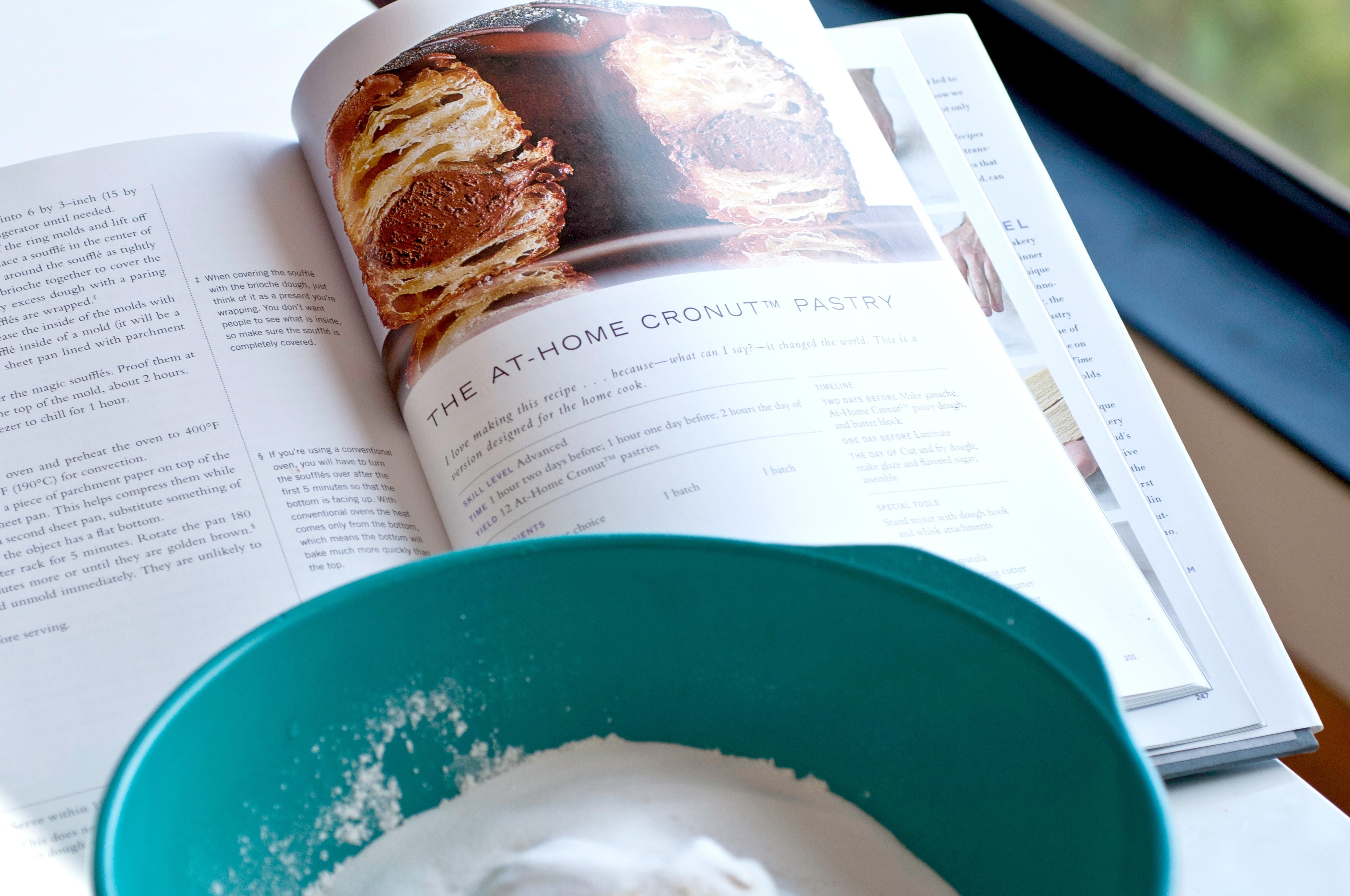 While Ansel called for high-end ingredients, like grape seed oil for frying, I made a few swaps that worked for my home cooking. I'd never laminated dough before, but after reading through the steps, then taking a look at the step-by-step pictures, the process wasn't so difficult at all.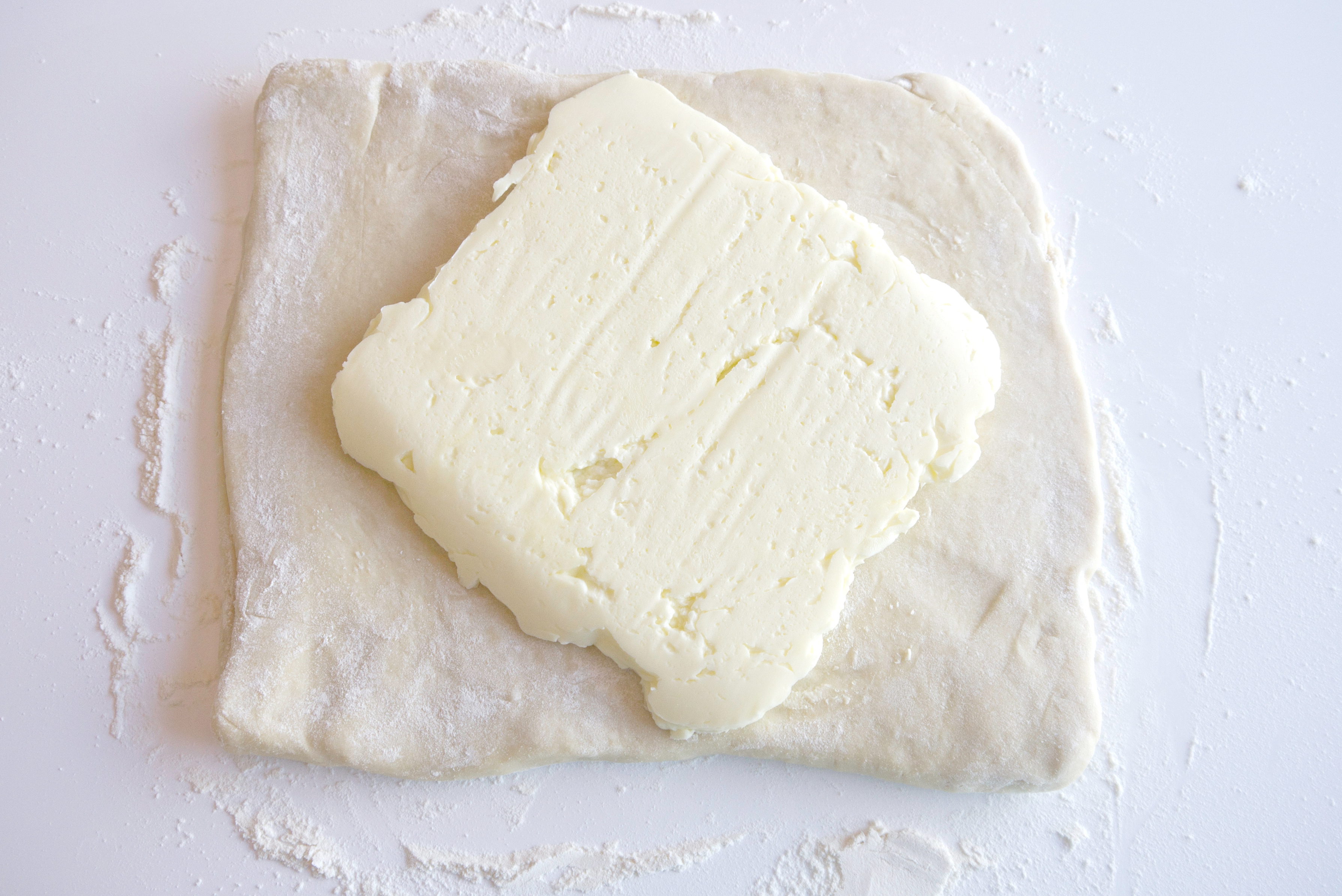 And who can say no to homemade chocolate ganache? Not me.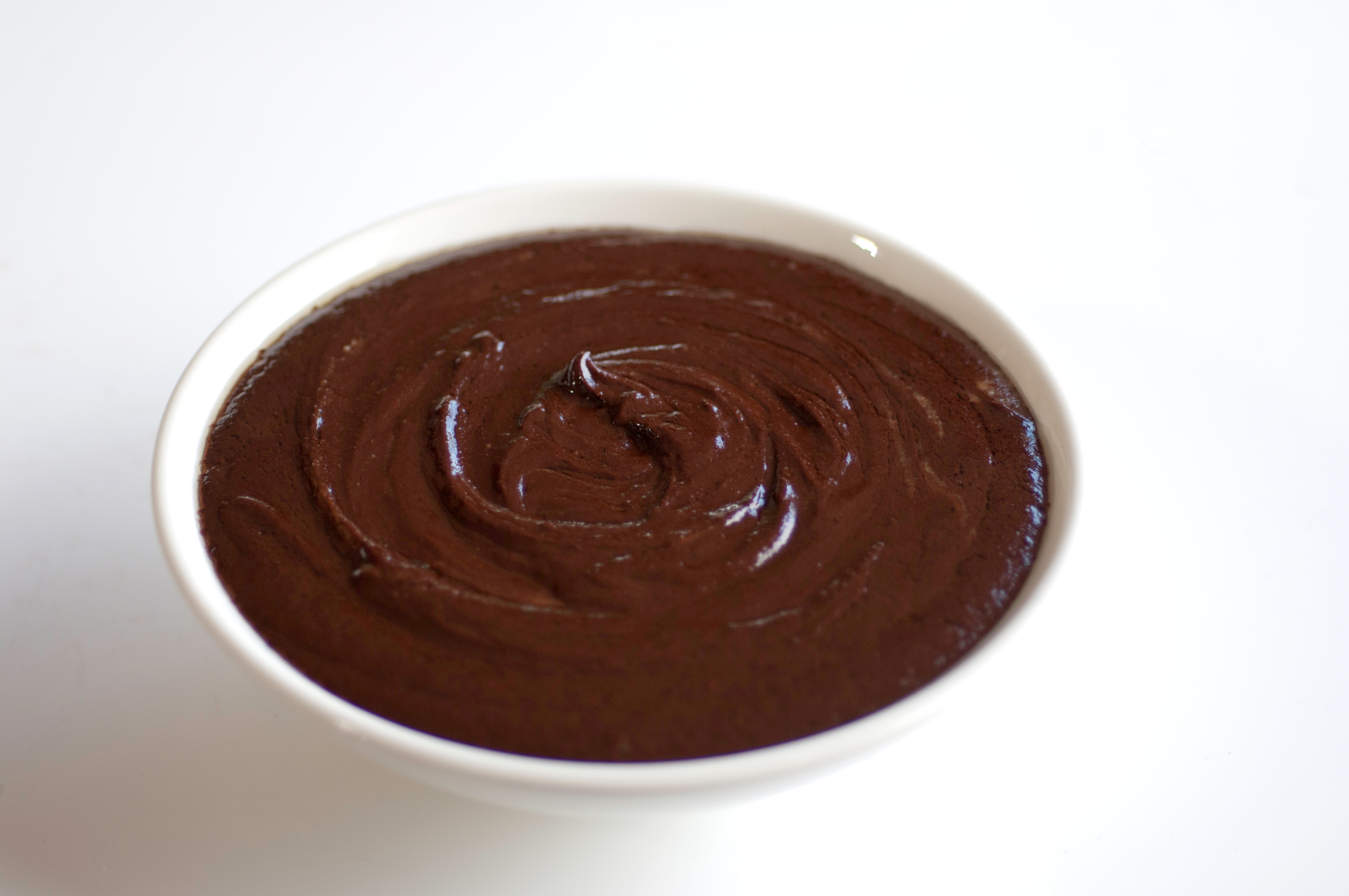 After the dough had an overnight slumber in the fridge it was ready for forming into Cronuts. Even though I went with regular yeast instead of instant, the dough was soft and ready to rise. The layers of dough and butter looked so lovely, and I was so excited to see how they turned out!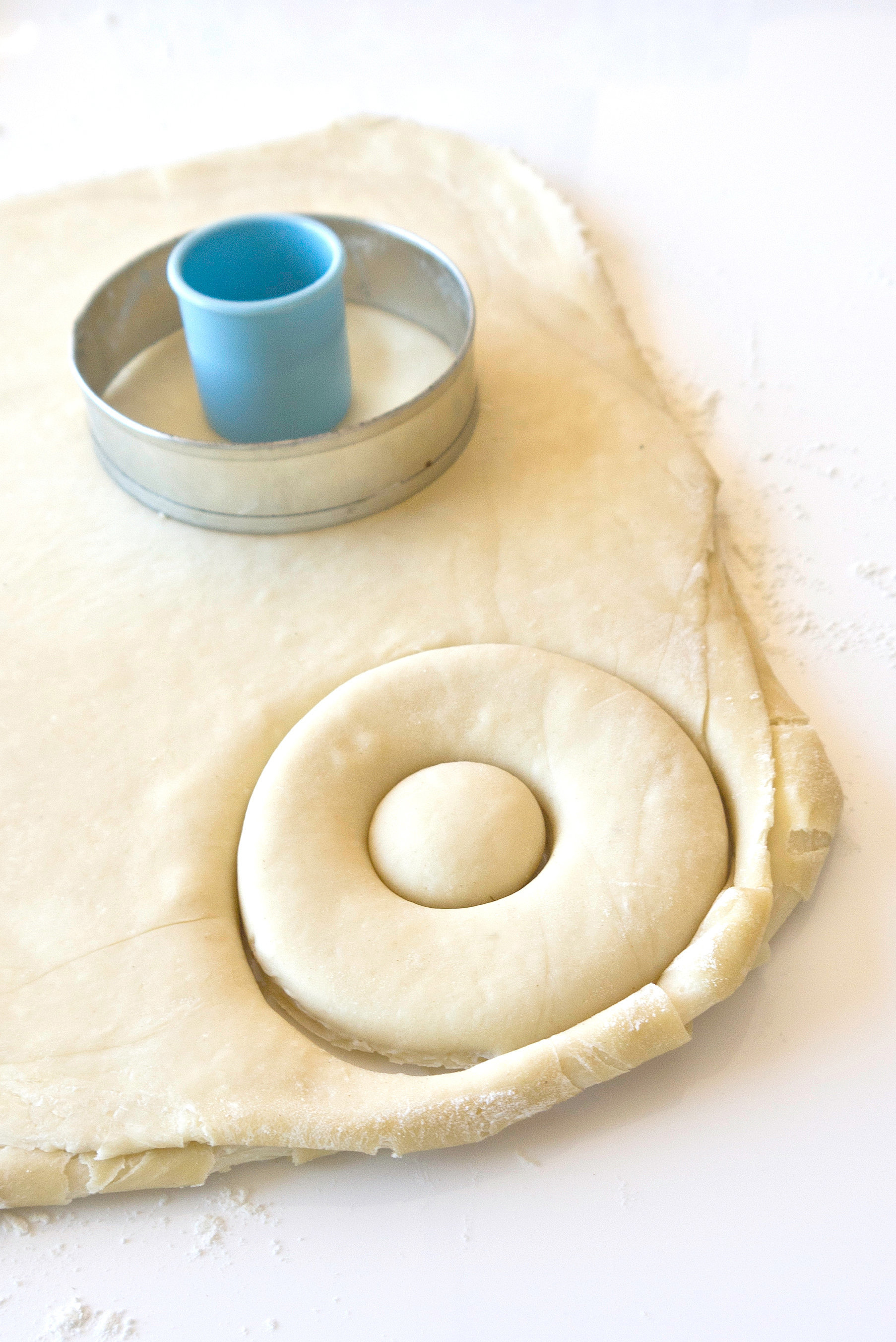 Instead of using expensive grape seed oil, I opted for vegetable, which didn't break the bank while still offering a decent fry. The Cronuts lightly browned while staying flaky and looked crazy good after getting an injection of chocolate ganache and dusting of cinnamon sugar.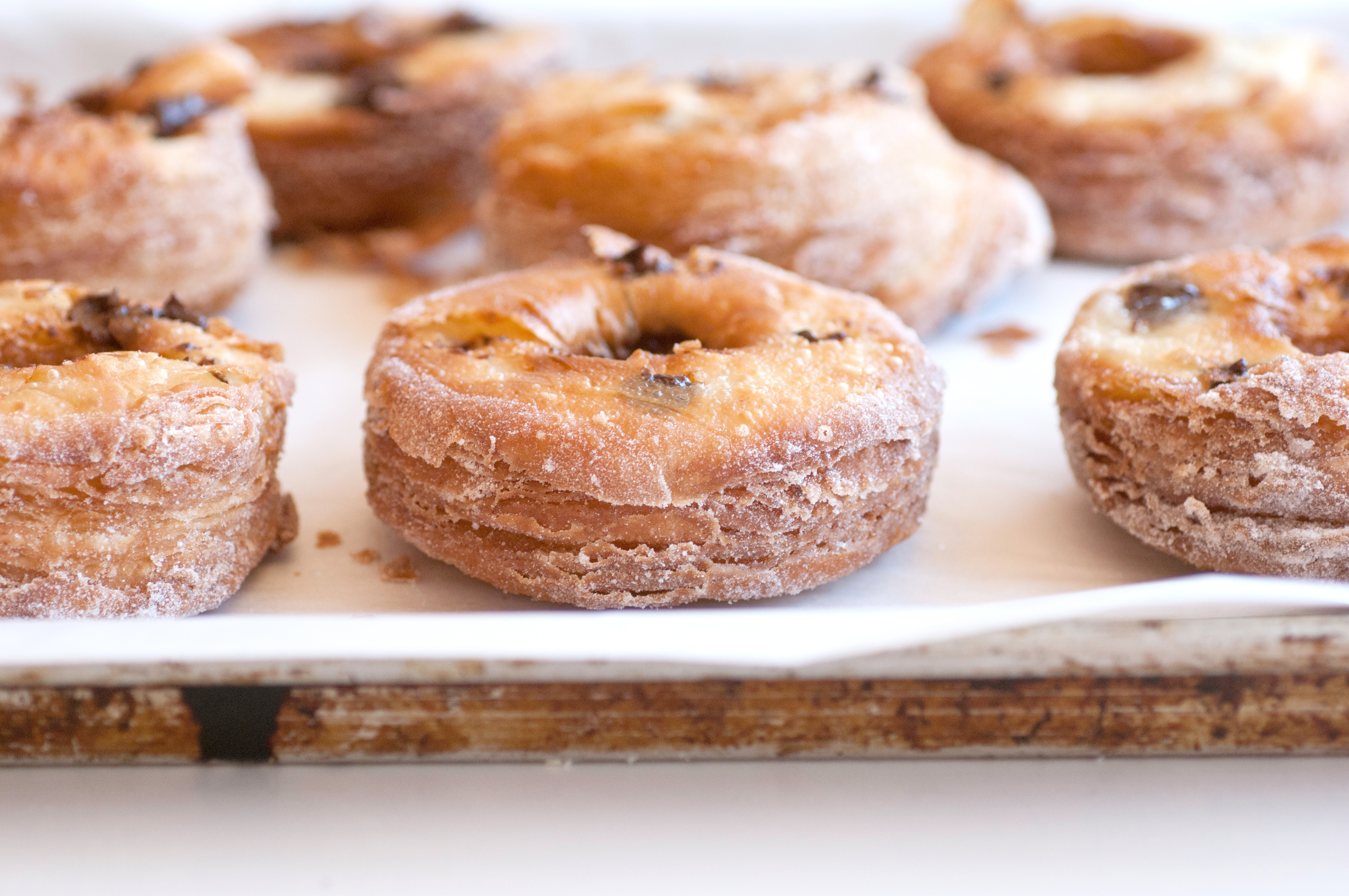 I honestly admit to having a bit of drama getting the ganache to properly pipe into the Cronuts and after a few sticky wins decided a thick layer of frosting was just as good. And I was running out of patience and in need of giving one of these goodies a big bite!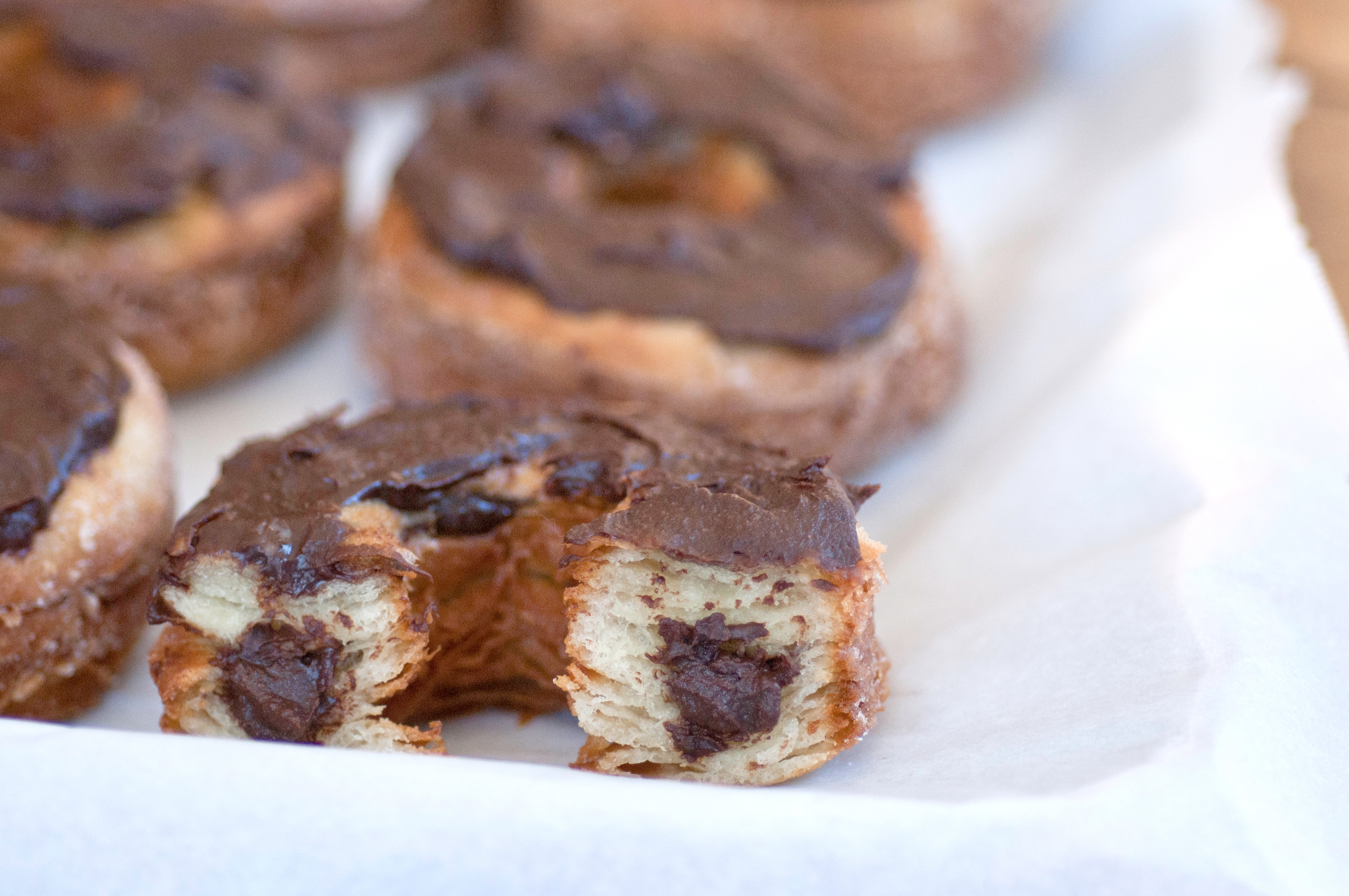 Was the two-day prep worth it? Yes. Would I make Dominique Ansel's Cronuts again? YES. These were flaky, delicious, and so pretty, which would make them perfect for special-occasion brunches. And even with a few adjustments, the final result was a big win.
Notes
The complete recipe takes three days to prepare — one for making the dough and butter block, another for making the ganache and laminating the dough, and a third for proofing, shaping, and frying the Cronuts.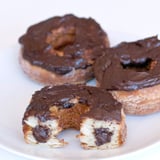 Ingredients
Ganache
Follow these easy directions
Pastry Dough
3 3/4 cup bread flour
1 teaspoon salt
1/3 cup sugar
1 tablespoon plus 1 1/2 teaspoon instant yeast, can substitute with active dry yeast
1 cup water
1 egg white
8 tablespoons butter
1 tablespoon heavy cream
Butter Block
18 tablespoons butter
Sugar Coating
1 cup superfine sugar
1 teaspoon cinnamon
Directions
For the pastry dough
Combine the bread flour, salt, sugar, yeast, water, egg white, butter, and cream in a stand mixer fitted with a dough hook. Mix until combined. If you don't have a stand mixer (like me!), use a hand mixer to blend the ingredients, then turn out and knead until the dough comes together.
Place dough in a lightly greased bowl then cover with plastic wrap pressed directly on dough to prevent a skin from forming. Let dough rise for 2-3 hours until doubled in size.
Remove dough and press down then roll into a 10-inch square on a flour-dusted piece of parchment paper. Place on a sheet pan and tightly cover with plastic wrap. Refrigerate overnight.
For the ganache
Follow these directions, and then tightly cover and store in the fridge until you make the Cronuts.
How to laminate the pastry dough
Remove the pastry dough from the fridge along with the butter block. Place the dough on a lightly floured surface and then position the butter block in the center at an angle, like a diamond. Fold over the edges and pinch, creating a wrapped square.
With even pressure, roll the dough until it doubles in size.
Now fold the dough in half horizontally, and then in half again vertically, creating a square of folded dough.
Place in fridge for 30 minutes then repeat steps 2 and 3. Refrigerate overnight.
To make the Cronuts
Remove the dough from the fridge and roll until it is around a 17-by 8-inch rectangle. Now use a 3-inch round circle cookie cutter and a 1-inch round to make the shape of the Cronuts. Place on a parchment-lined sheet pan and let rise for 2 hours.
Heat 64 ounces of vegetable oil to 350ºF and then fry in small batches, flipping after 90 seconds.
Drain on a paper-towel-lined plate and let cool to room temperature.
Using a piping bag fitted with a head, press into the Cronut in four spots from the top and fill with the ganache. Or you can skip this step and use the ganache simply as a frosting.
Roll the sides of the Cronuts in the sugar coating then finish by frosting with the remaining ganache.
Information
Category

Breakfast/Brunch

Cuisine

North American

Yield

12 Cronuts

Total Time

1 day, 23 hours, 59 minutes, 59 seconds
Image Source: POPSUGAR Photography / Sarah Lipoff