Doritos Rainbows to Support LGBT Causes
Here's How You Can Snag a Bag of Limited-Edition Rainbow Doritos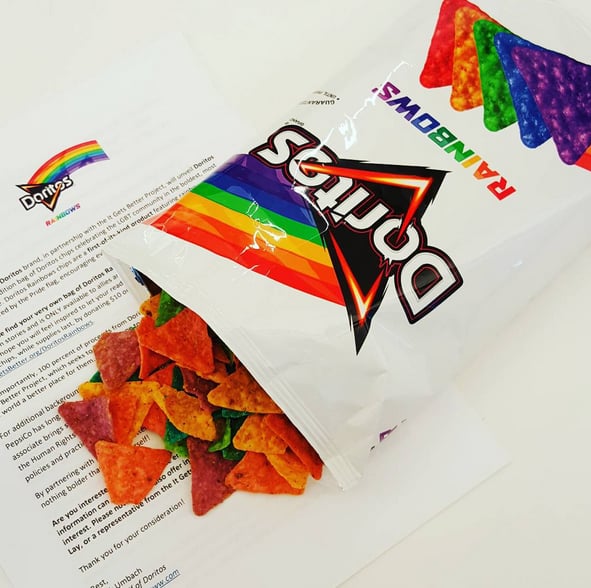 Image Source: Instagram user advertisingage
There isn't a pot of gold at the end of the rainbow, but a bag of rainbow Doritos. The brand has teamed up with It Gets Better to create boldly hued chips (inspired by the pride flag) in support of the LGBT community. Donors of $10 (or more) to the nonprofit organization will receive a bag of rainbow Doritos. Even better, all of the proceeds go straight to the organization — Doritos will cover the shipping cost.
"Time and again, our consumers have shown us, there really is nothing bolder than being true to yourself and living life to the fullest," said Ram Krishnan, the chief marketing officer of Frito-Lay. "With Doritos Rainbows chips, we're bringing an entirely new product experience to our consumers to show our commitment toward equal rights for the LGBT community and celebrate humanity without exception."
Doritos-lovers can also share their own personal messages using the hashtag #BoldandBetter. This is one limited-edition snack you won't regret buying!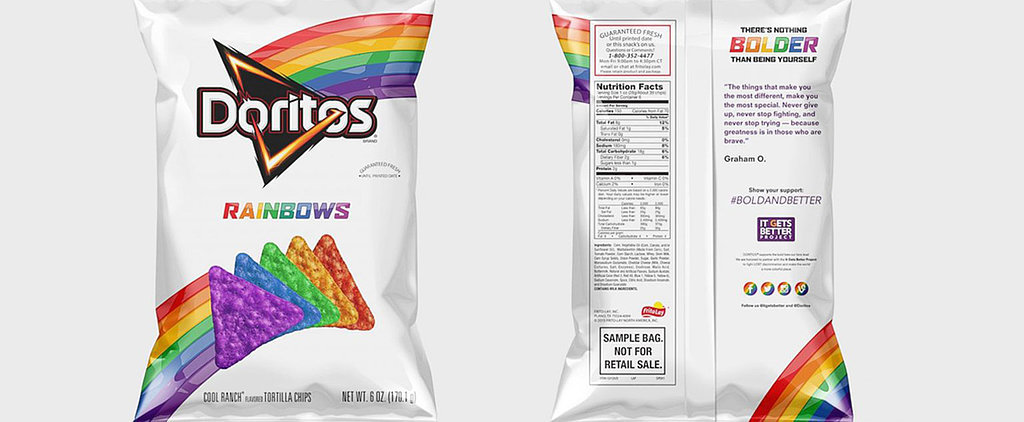 Image Source: Doritos