Dunkin' Donuts Bottled Coffees Taste Test
Dunkin' Donuts' New Bottled Iced Coffees Are Here, and We Are Pumped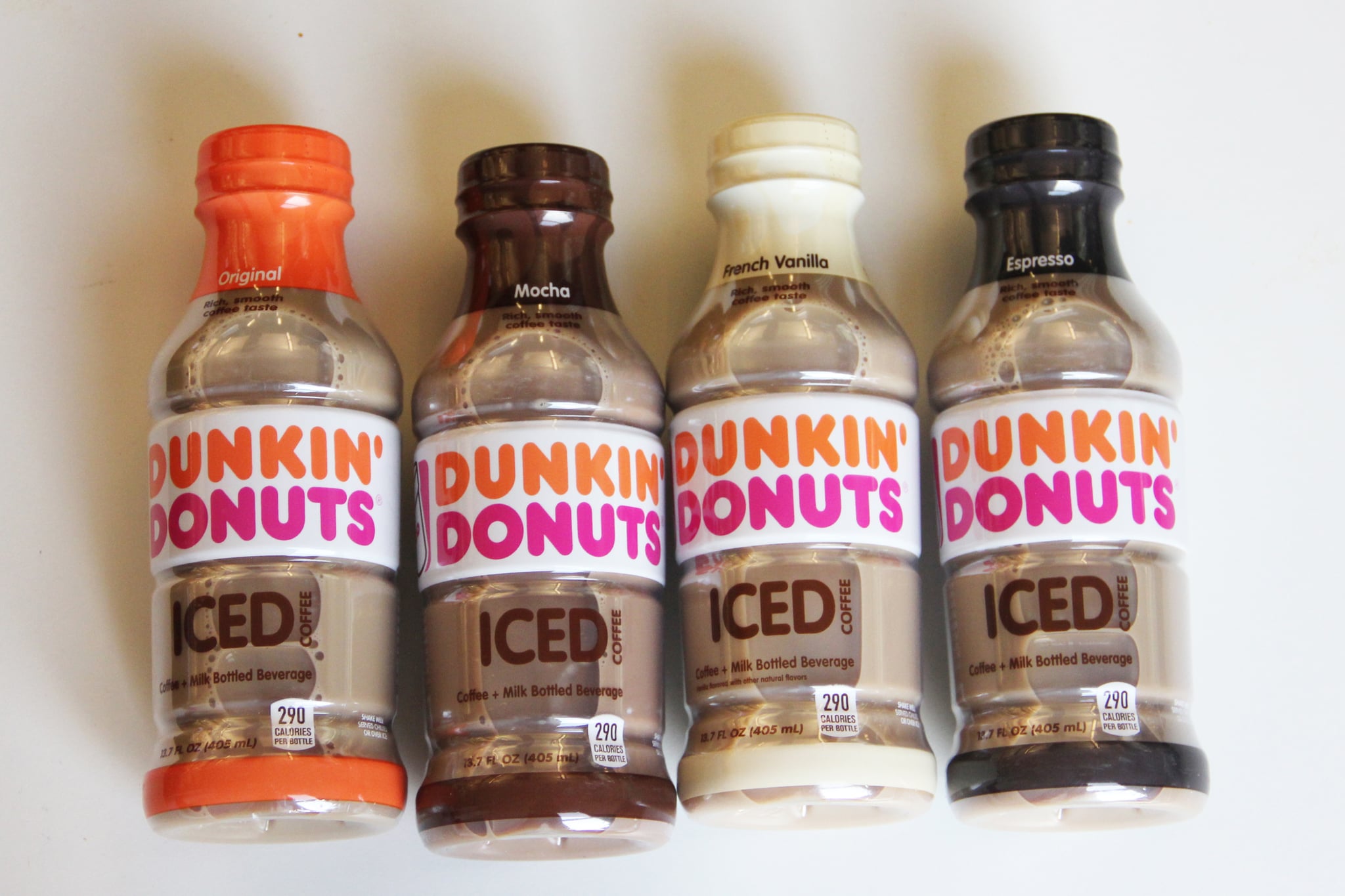 Dunkin' Donuts bottled coffees have officially hit store shelves. The ready-to-drink beverages, which come in four flavors, are available at grocery stores, convenience stores, mass merchandisers, and some Dunkin' Donuts stores. So if you want, you can now say goodbye to the long coffee shop lines in the morning and stock up on these bottles straight from your favorite grocer instead.
Dunkin' Donuts fittingly announced the news of these new drinks on National Coffee Day last year, and we've been anxiously patiently waiting to get our hands on them to try. Thankfully, today was that day, and we tried them all so you know which one to pick up from the grocery store first.
Original: The original flavor tastes exactly like what you'd get at a standard Dunkin' Donuts store, if a little on the sweet side. One of our taste testers, who is a Dunks devotee, said this flavor was amazing.
Mocha: The mocha option was a little too sweet for our tasters. It was a good afternoon pick-me-up for anyone who likes their coffee to be on the sweet side.
French Vanilla: This flavor went over really well with our tasters. One said it was like heaven in her mouth! It was very smooth and sweet, perfect to have as a dessert post dinner.
Espresso: The espresso flavor was exactly the afternoon boost we were looking for. It was very sweet and didn't have an overpowering espresso taste.
And there you have it! Overall, all four options were a hit among coffee fans here, so next time you need a morning — or afternoon — caffeine fix, you can reach for one of these ready-to-drink options.
Image Source: POPSUGAR Photography / Sarah Siegel