Dunkin Donuts Fall Menu 2017
Dunkin' Donuts' Fall Menu Is Here — and It Includes Pumpkin AND Maple!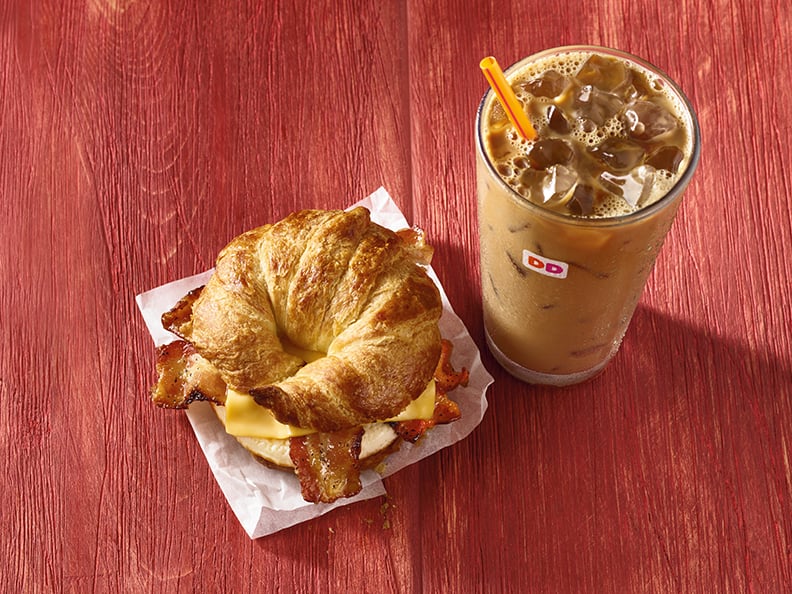 Very, very soon, it might start feeling like Fall, and Dunkin' Donuts is ready for that moment. Coming to a Dunkin' Donuts near you by the end of this month are your favorite pumpkin products from years past and a brand new line of maple goodies. Pumpkin-lovers will be able to enjoy pumpkin coffees, doughnuts, Munchkins, muffins, and a brand-new Pumpkin Cream Cheese Spread made with real pumpkin, but what's even more exciting is the debut of the maple line.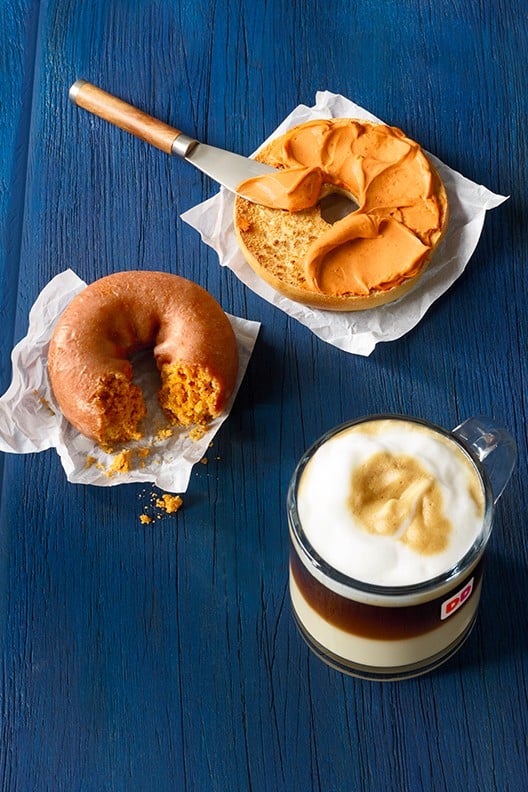 This season, Dunks is debuting new maple-pecan-flavored coffees and lattes with a sweet and nutty flavor. The maple-pecan flavor will be available in all of Dunkin's coffees, including hot or iced coffee, espresso beverages, Frozen Dunkin' Coffee, and Cold Brew coffee. Also available will be a new Maple Sugar Bacon Breakfast Sandwich, which will have a double portion of sweet caramelized maple sugar cherry-wood smoked bacon on a freshly baked croissant with egg and cheese.
The last treat to make an appearance this Fall will be a festive doughnut, with red icing and chocolate and orange sprinkles, which is a solid classic. That, along with the pumpkin and maple treats, will be available no later than Aug. 28 for a limited time in your favorite Dunkin' store.
Image Source: Dunkin' Donuts