Dunkin' Donuts Pumpkin Spice Cold Brew
Thanks to Dunkin' Donuts, You Can Make Pumpkin Spice Cold Brew at Home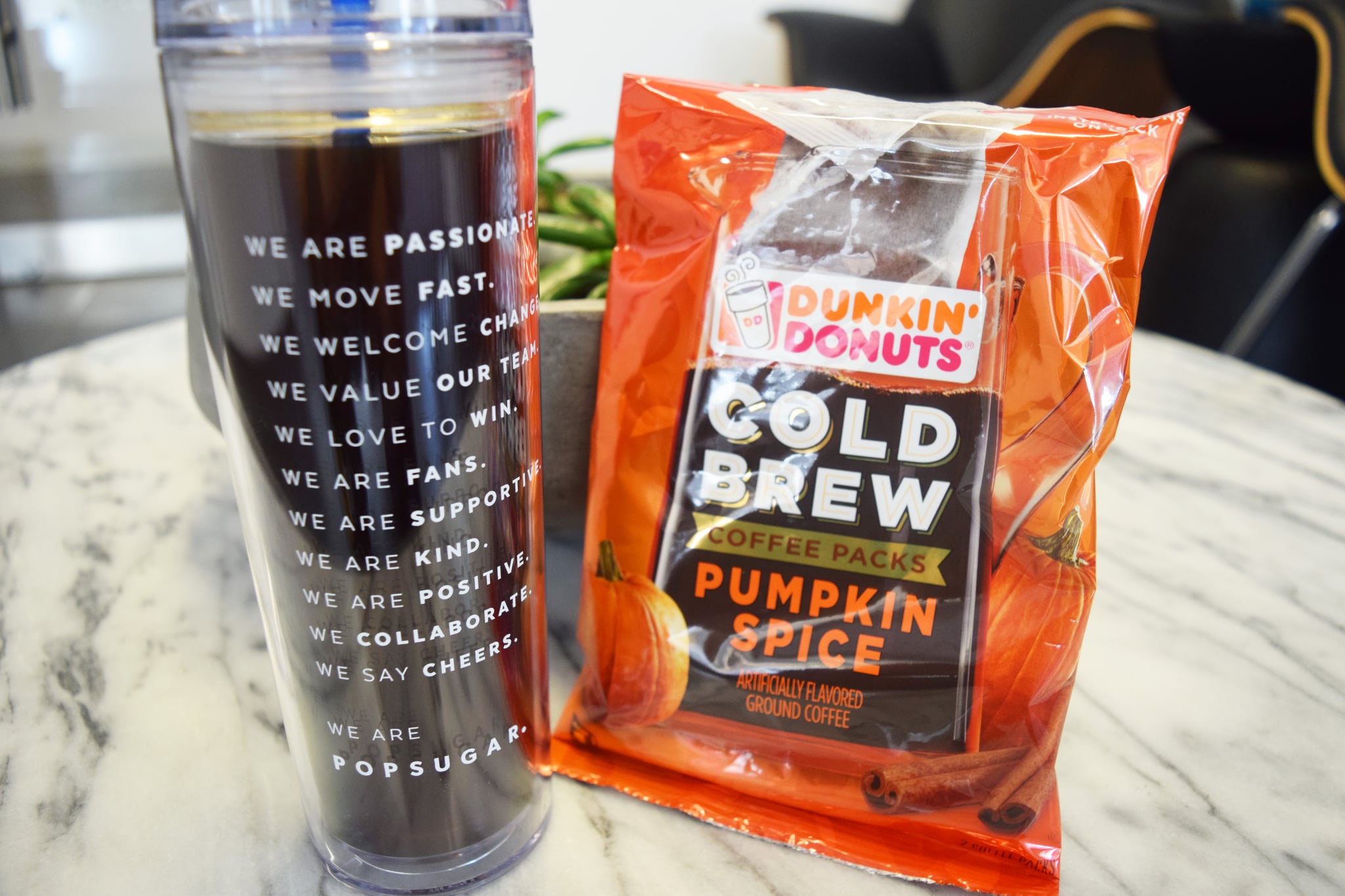 Brand new for this year, Dunkin' Donuts will be releasing pumpkin spice cold-brew coffee packs so you can make your own cold brew right in the comfort of your home. The packs are easy as can be to use — you just drop them into a pitcher, add water, and steep for eight to 12 hours.
These new convenient packs are perfect for busy people, and aren't we all just so busy these days? Save yourself time in the morning by making a pitcher at night that will last you a few days. It'll also cut down on your coffee costs since you're not running to your local Dunkin' Donuts every single morning.
The pumpkin spice cold brew specifically will be available in stores in late September/early October, and we got a sneak peek of it this week. The coffee has the bold cold-brew taste with the subtle notes of pumpkin in it and all the spices that just scream Fall. Every pumpkin-lover will be reaching for this in the mornings to jump-start their days — I know I will!
Image Source: POPSUGAR Photography / Hedy Phillips