Easy Bibimbap Recipe
How to Make Bibimbap AKA the Perfect Gateway Korean Dish
Are you ready to take a culinary getaway? This bibambap recipe from The Kitchy Kitchen will transport you to Korea with minimum effort. Crack an egg over your pan, mix it in, and dig in.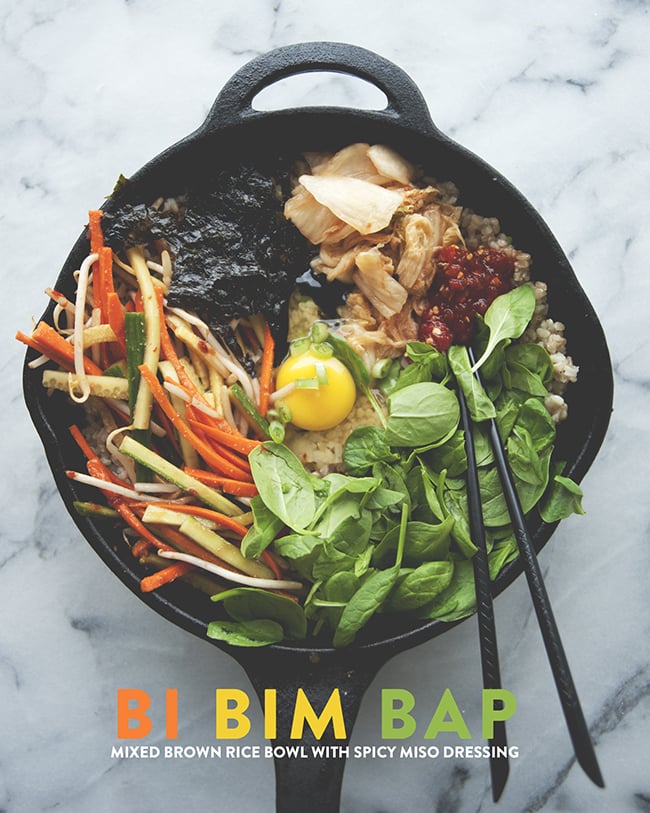 Living in LA means I'm a fork's length away from amazing food at any given time, which means I've eaten a lot of Korean food. Korean food is amazing because it balances spice, texture, and exceedingly-generous portions all at once. They also love popping an egg on top of anything (including soup!) which I 100 percent cosign. Bibimbap is a fantastic gateway Korean dish if you haven't delved into this bulgogi-flavored world before. It's essentially rice cooked in a hot stone pot, filled with a bunch of garnishes, and usually topped with a raw egg and some chili sauce. For my slightly healthified version, I used brown rice and loaded up on the veggies and kimchi (Korean fermented cabbage). The trick here is to make sure your cast iron pan (I used this instead of a stone pot) is SUPER hot. Like, smoking. This is how you get the rice crispy on the outside and ensure that the egg is fully cooked as you're stirring the whole thing together. Enjoy!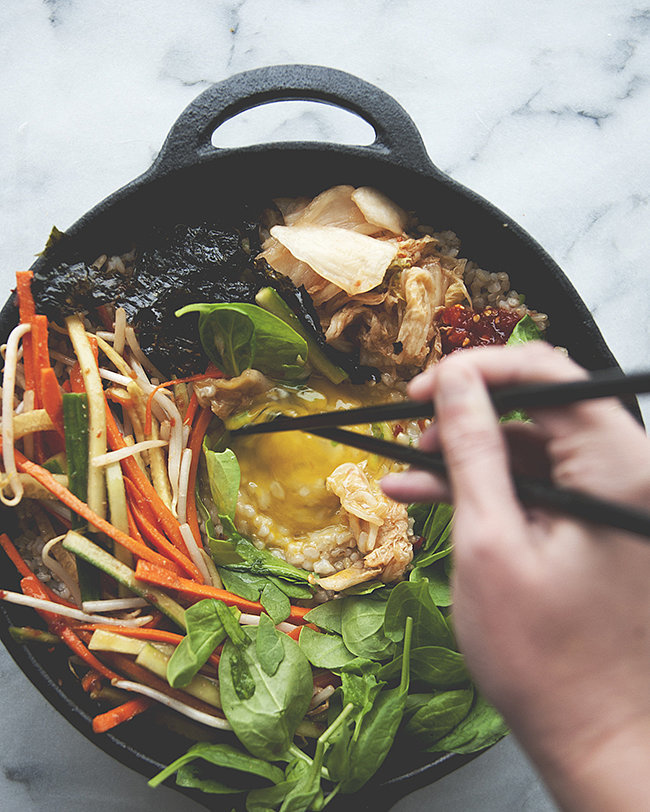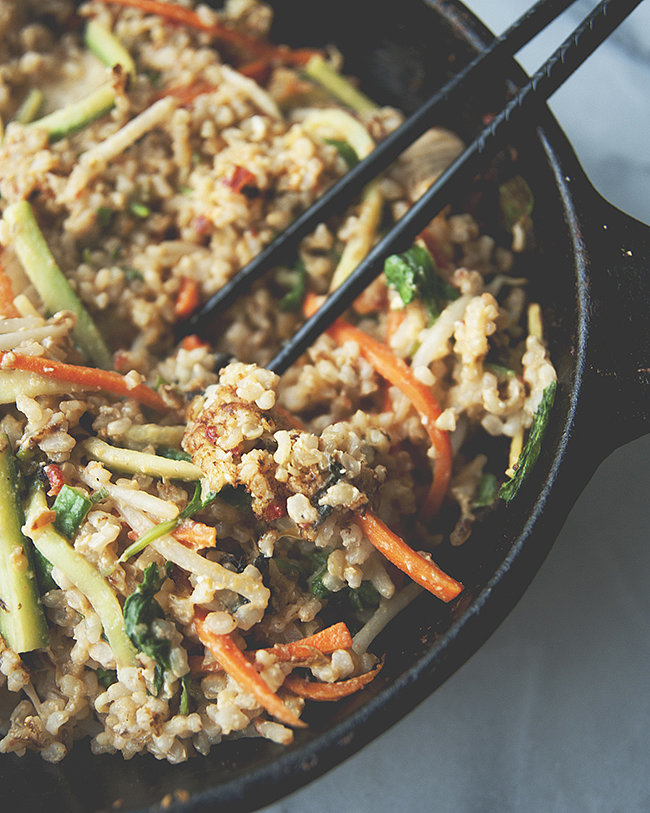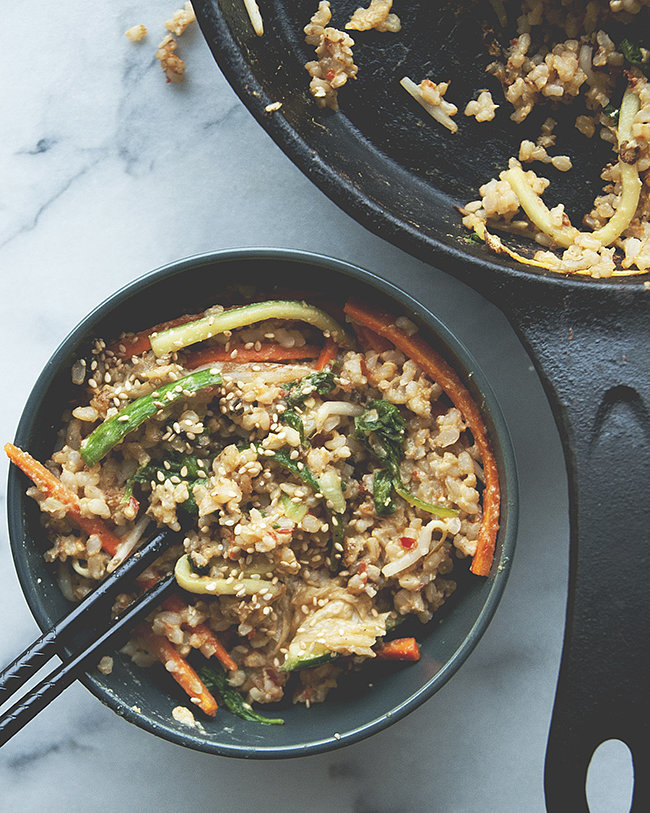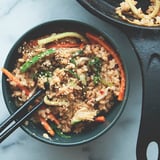 Ingredients
1 1/2 cups cooked brown rice
2 garlic cloves, minced
1/2 cup julienned cucumber
1/2 cup bean sprouts
1/2 cup julienned carrot
1 tablespoon yellow miso paste
2 tablespoons soy sauce
1 tablespoon chili paste (sambal oelek is best, use less if you don't like it very spicy), plus more for drizzling
1 tablespoon rice wine vinegar
1 teaspoon white sugar
1 tablespoon coconut oil
2 sheets nori, thinly sliced
1/2 cup spinach
1/4 cup kimchi
1 egg (optional)
Directions
Combine the cooked rice and garlic.
Combine the cucumber, bean sprouts, carrot, miso, soy sauce, chili paste, vinegar, and sugar.
Heat up a cast iron pan over medium-high heat until very hot, but not smoking. Add a tablespoon of coconut oil, then add the rice, marinated vegetables, kimchee, nori, and spinach. Crack a raw egg on top, drizzle with chili sauce, and stir together until the egg is cooked and everything is combined.
Enjoy while hot!
Information
Category

Rice, Main Dishes

Cuisine

Other Asian

Yield

Serves 1