Easy Chocolate-Almond Toffee Recipe
Truly Wow Them With Homemade Chocolate-Almond Toffee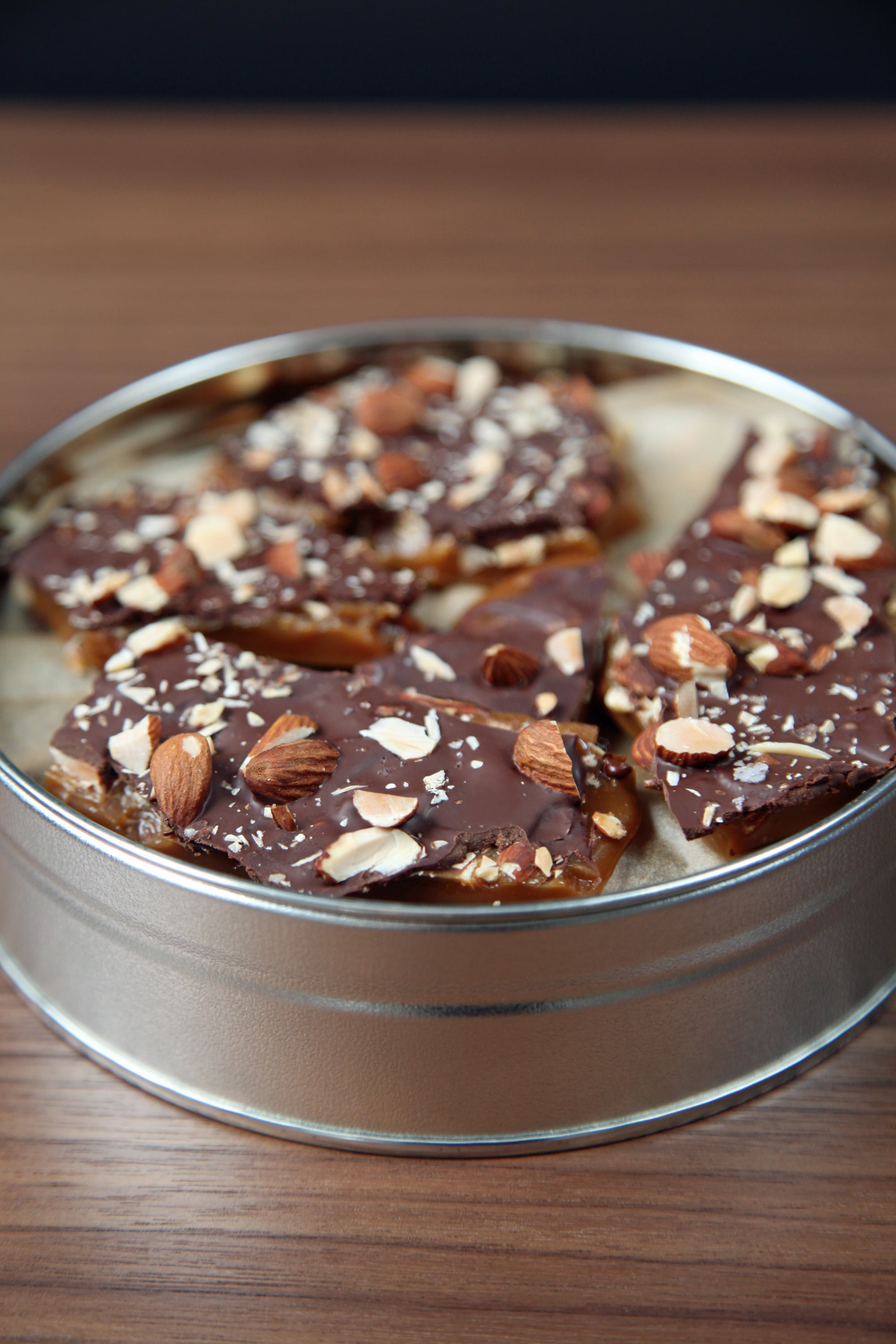 Mention tempering chocolate and I tune out near instantaneously. Sadly this means that my experience with cooking up chocolate candies is relatively limited, as it's usually a required step. But not this gem of a recipe. Here, a clever shortcut is employed to create a chocolate coating that gets you about 90 percent of the way to perfection. (If you insist on a truly snappy, shiny appearance — and if you do, I truly commend your patience — go ahead and temper away.)
Either way, you'll be left with a bounty of addictive, salty-sweet, almond-studded toffee that's perfect for giving to pretty much everyone on your list. That is if you don't eat it all yourself.
Notes
If you have the time, coat the toffee in tempered chocolate to ensure a shiny, bloom-free appearance and a harder, more-snappy texture.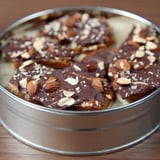 Ingredients
2 sticks (8 ounces; 227 grams) unsalted butter
1 1/2 cups (10 1/2 ounces; 300 grams) granulated sugar
3 tablespoons light corn syrup
3 tablespoons water
1/2 teaspoon fine sea salt
1 1/2 cups (about 6 ounces; 170 grams) toasted almonds
6 ounces (170 grams) semisweet or bittersweet chocolate, chopped
Flaky sea salt, for garnish
Directions
Butter a 12-by-17-inch rimmed baking sheet, and line it with parchment.
Melt the butter in a medium saucepan. Remove the pan from the heat, and, using a heat-proof spatula or a wooden spoon, stir in the sugar, corn syrup, and water. Position a candy thermometer in the pan so that the bulb doesn't touch the bottom of the pan. Cook the mixture over medium-high heat, stirring occasionally, until it reaches 300ºF, a process that can take 10 minutes or so, depending on your pan and the heat under it. At this point the toffee will be caramel colored and bubbling. Take the pan off the heat, remove the thermometer, and stir in the salt and 1 cup of the nuts.
Cautiously pour the hot, sticky candy into the parchment-lined pan. Immediately and with a sense of purpose, use the back of a spoon or an offset spatula to spread the toffee over the bottom of the pan. It's OK if you have a ragged oblong or an odd shape. Don't feel as if you have to push the toffee all the way to the edges of the pan, but you do have to work fast because the toffee hardens quickly. Let the candy set up for 2-3 minutes and then sprinkle with the chocolate; wait 2-3 more minutes or until the chocolate has melted. Spread evenly using a clean, completely dry offset spatula. Sprinkle evenly with salt and almonds.
Refrigerate the candy until the chocolate is set, about 30 minutes, before breaking it up or cutting it.
Information
Category

Desserts, Candy

Cuisine

North American

Yield

12 servings
Image Source: POPSUGAR Photography / Nicole Perry