Easy Grilled Chicken Breast Recipe
The Best Method to Grill Boneless, Skinless Chicken Breasts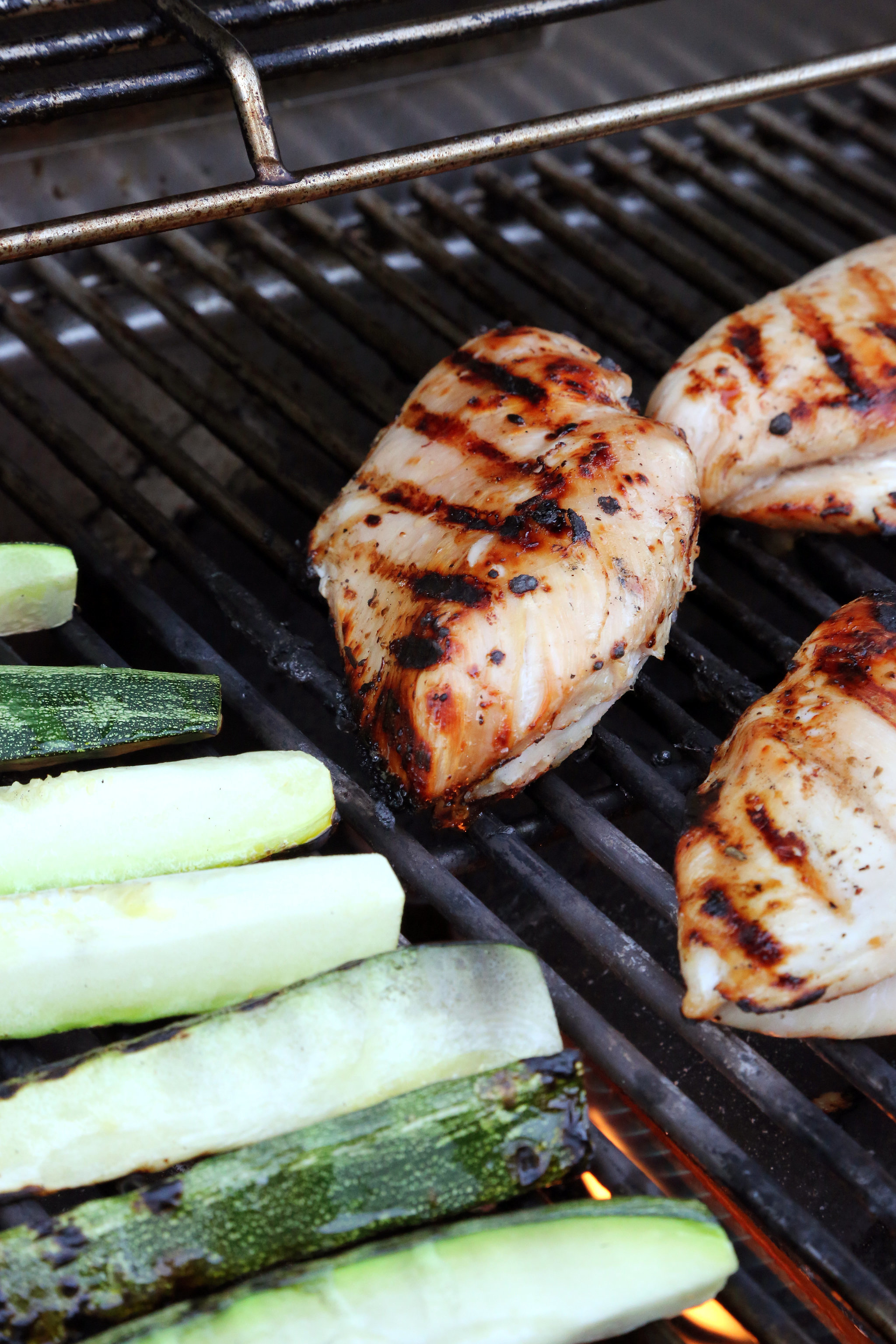 The only thing more satisfying than drinking a beer while grilling is incorporating it into the recipes themselves, like this beer-brined grilled chicken breast recipe. Inspired by grilled beer-can chicken but infinitely easier, this recipe starts out with boneless, skinless chicken breasts that are brined in a beer-salt-sugar solution.
Why brine? Without getting too heady, the beer-salt-sugar solution tenderizes the meat, locks in moisture, and seasons the meat throughout. It's a foolproof method for some of the best grilled white meat ever. Even if you don't add any seasoning, the chicken will take on a salty, slightly sweet, and slightly malty flavor. Trust me, it's chicken you'll want to brag about.
The only "downside" of brining is that it takes time — at least two hours. But if you prep the chicken in the a.m. or as soon as you come home from work, it's no big deal. Make this recipe any night of the week, and cure our chicken craving before it even starts. Enjoy!
— Additional reporting by Lauren Harano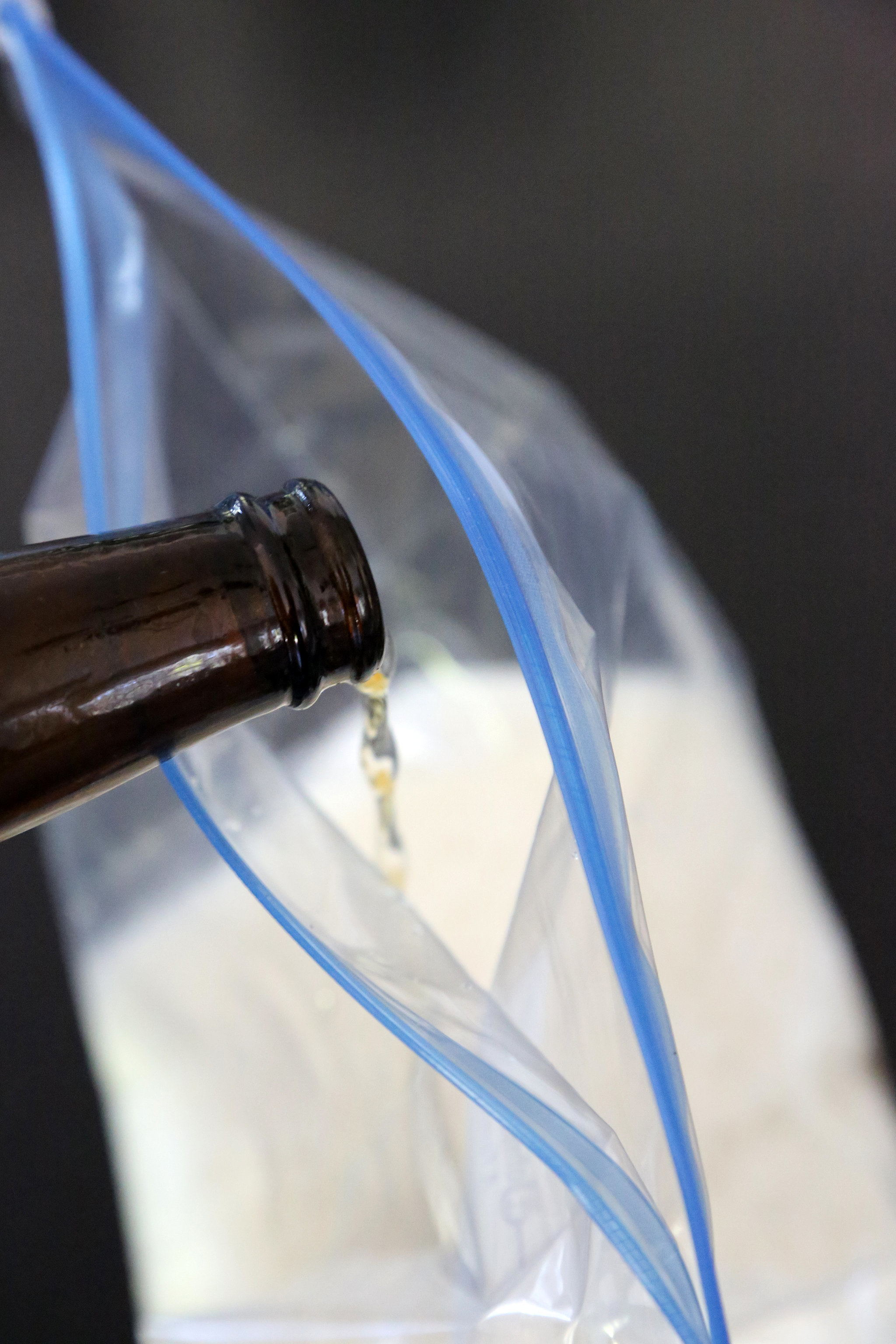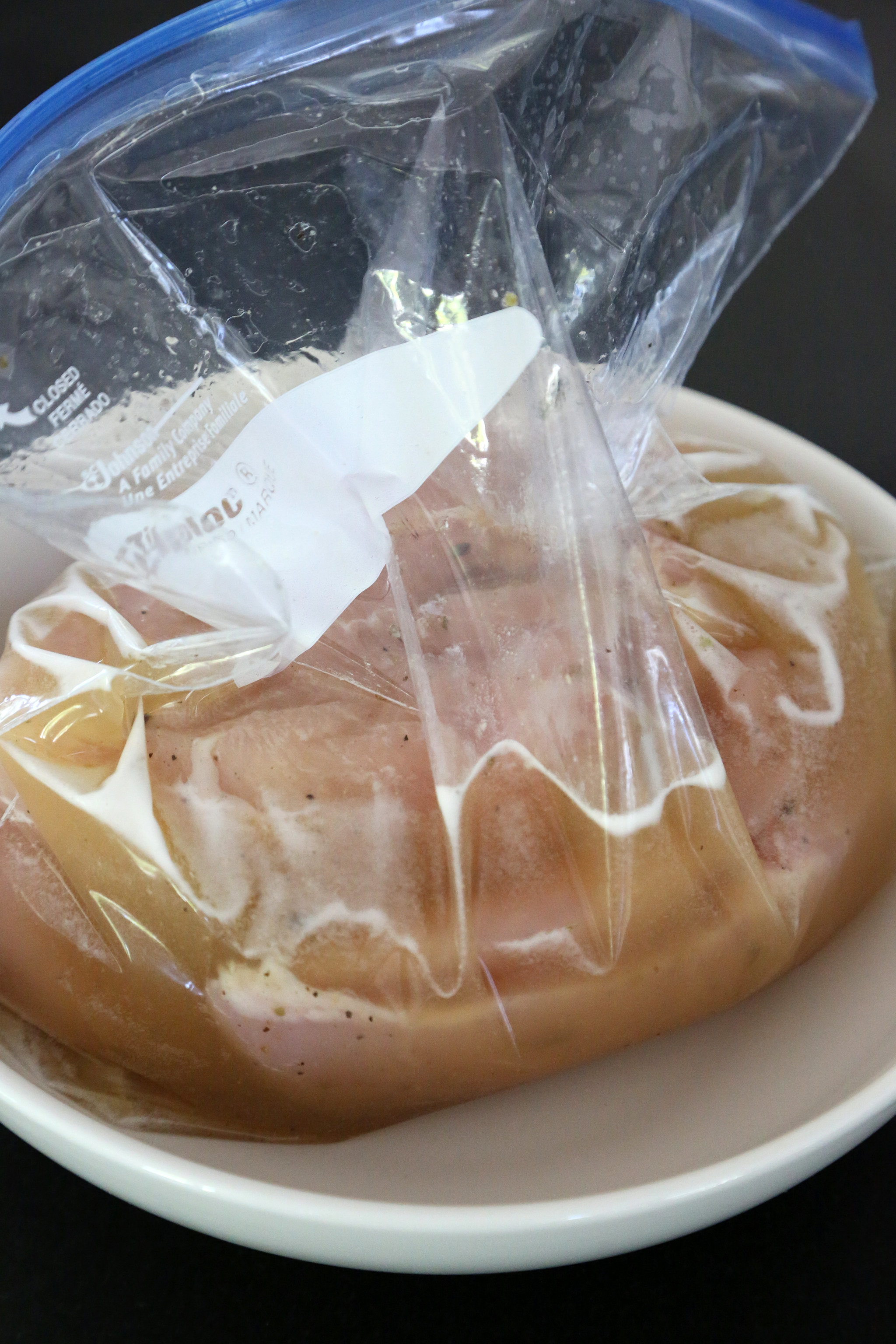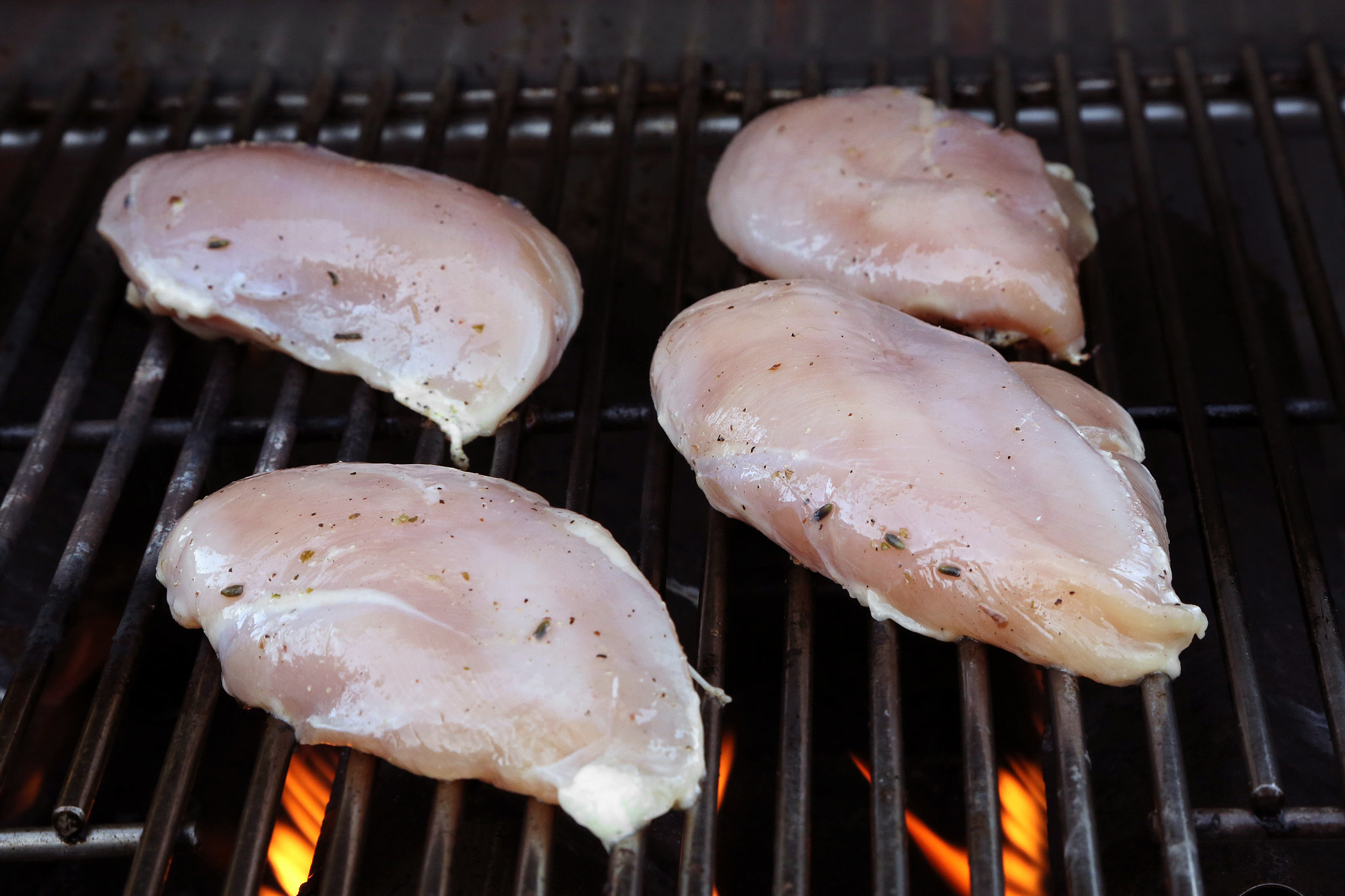 Beer-Brined Grilled Chicken Breasts
From Anna Monette Roberts, POPSUGAR Food
Notes
Here's a pro tip if you want to go the extra mile: pound each chicken breast in a ziplock bag, using a meat pounder or the bottom of a metal pot until the chicken breasts are even and about 3/4-inch thick. This will ensure faster, more even cooking.
If you prefer to grill skin-on, bone-in chicken breasts, up the grill time to 10-15 minutes per side, or until the thermometer inserted in the middle of the chicken reads 160°F.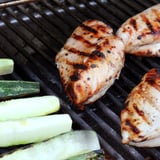 Ingredients
4 chicken breasts
1 12-ounce bottle of beer
1/4 cup kosher salt
1/4 cup brown sugar
1 teaspoon spice mix of your choice (I used something similar to herbs de Provence)
Vegetable oil or ghee (clarified butter), to coat the grill
Directions
Fit a resealable gallon-size ziplock bag inside a bowl (to prevent leaking). Combine all ingredients. Make sure chicken breasts are fully submerged in the brining liquid before sealing the bag and refrigerating for 2 hours and up to overnight.
After 2 hours, head out to the grill. Make sure it's scraped clean before lightly coating the grill with vegetable oil or ghee. This will help prevent sticking. Preheat grill to medium-high (375°F-450°F).
Pat the chicken dry with paper towels. Discard the brine. Use tongs to place chicken breasts onto the grill, spacing them out a few inches apart. Cook 6-8 minutes on each side, or until a thermometer inserted in the middle of the chicken breasts reads 160°F.
Remove from grill and let rest for about 5 minutes before serving.

Information
Category

Main Dishes, BBQ

Cuisine

North American

Yield

Serves 4
Image Source: POPSUGAR Photography / Anna Monette Roberts