Easy Grilled Shrimp With Lemon Recipe
The Best Effing Grilled Shrimp Recipe — Seriously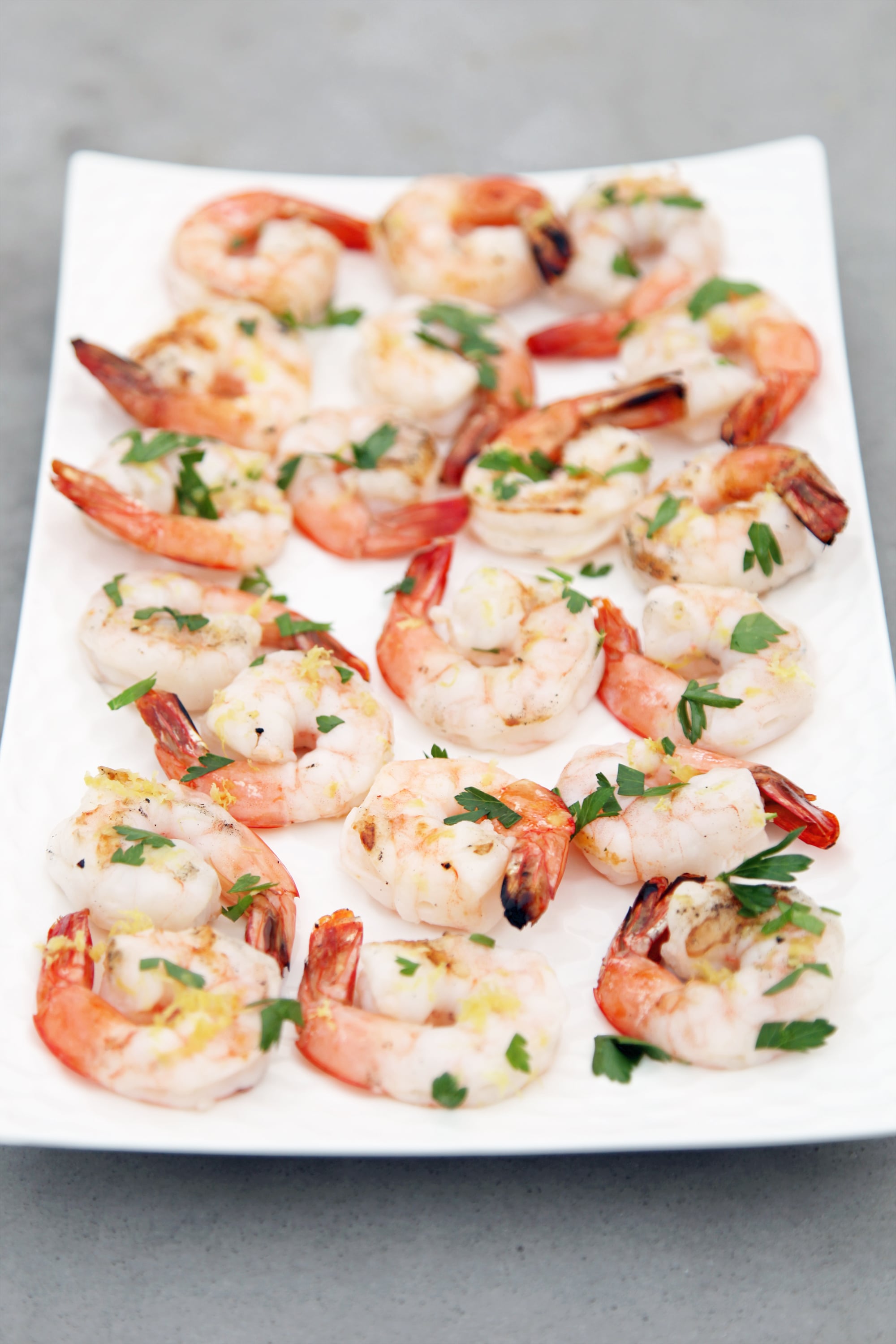 If you're new to grilling, these simple shrimp skewers are an excellent place to start. The recipe is as simple as getting the grill going nice and hot, threading shrimp onto skewers, grilling them for a few minutes (let visual cues like the shrimp turning pink and opaque tell you when they're cooked), and dressing up the cooked shrimp ever so slightly with lemon and parsley.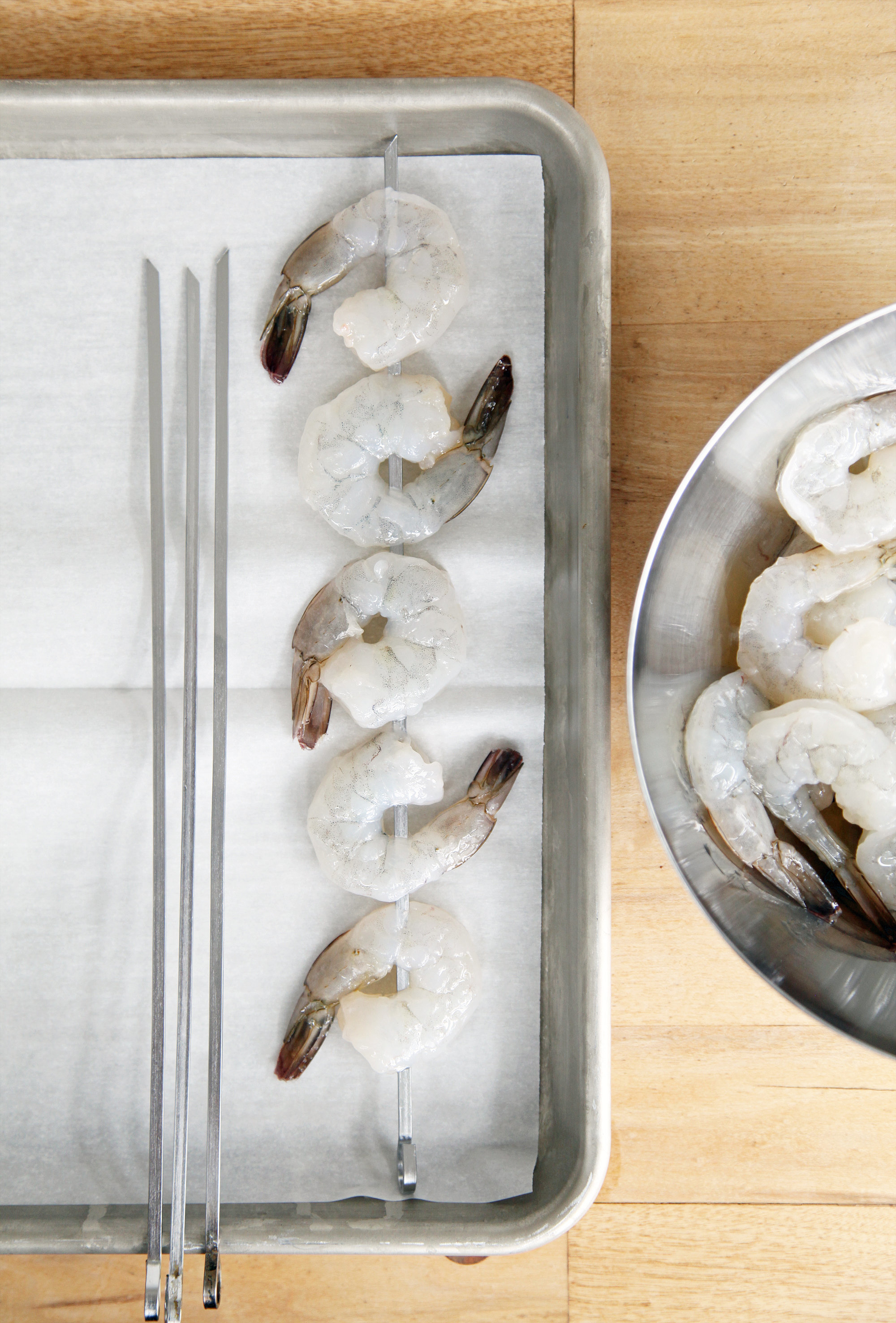 You'll learn a few clutch skills along the way: how to light and prep your grill, how to thread food onto skewers — seriously, it's supereasy — and how to tell when shrimp is cooked.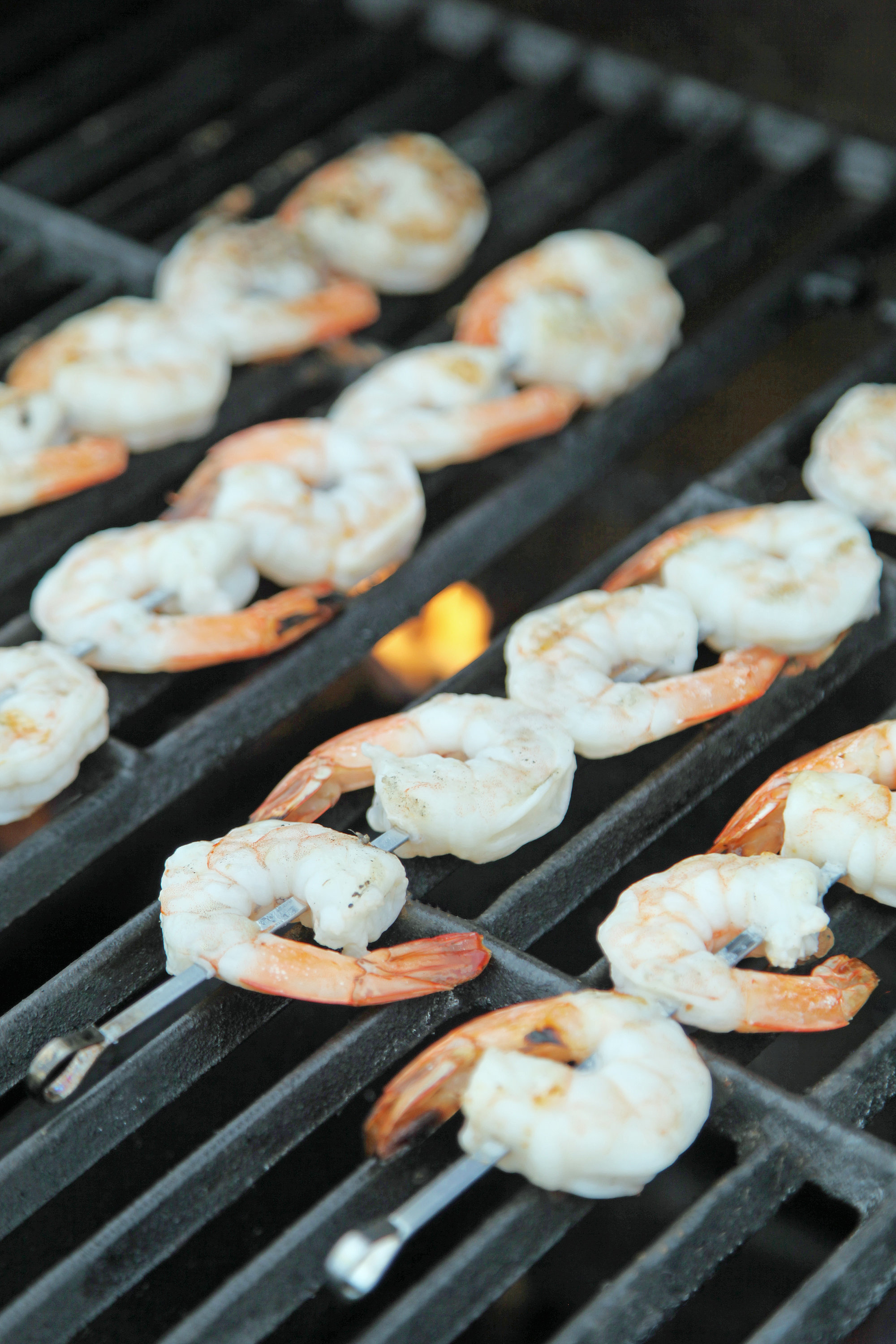 Consider this recipe a blank slate for all of your Summer shrimp cookery. Craving shrimp cocktail? Omit the lemon and parsley, chill the shrimp after cooking, and serve with cocktail sauce (grilling the shrimp will add a mildly smoky note). Add spice with a rub or by sprinkling red pepper flakes on the cooked shrimp. For a Greek flavor profile, add crumbled feta; for Italian, add finely grated parmesan. Really, the possibilities are near-endless.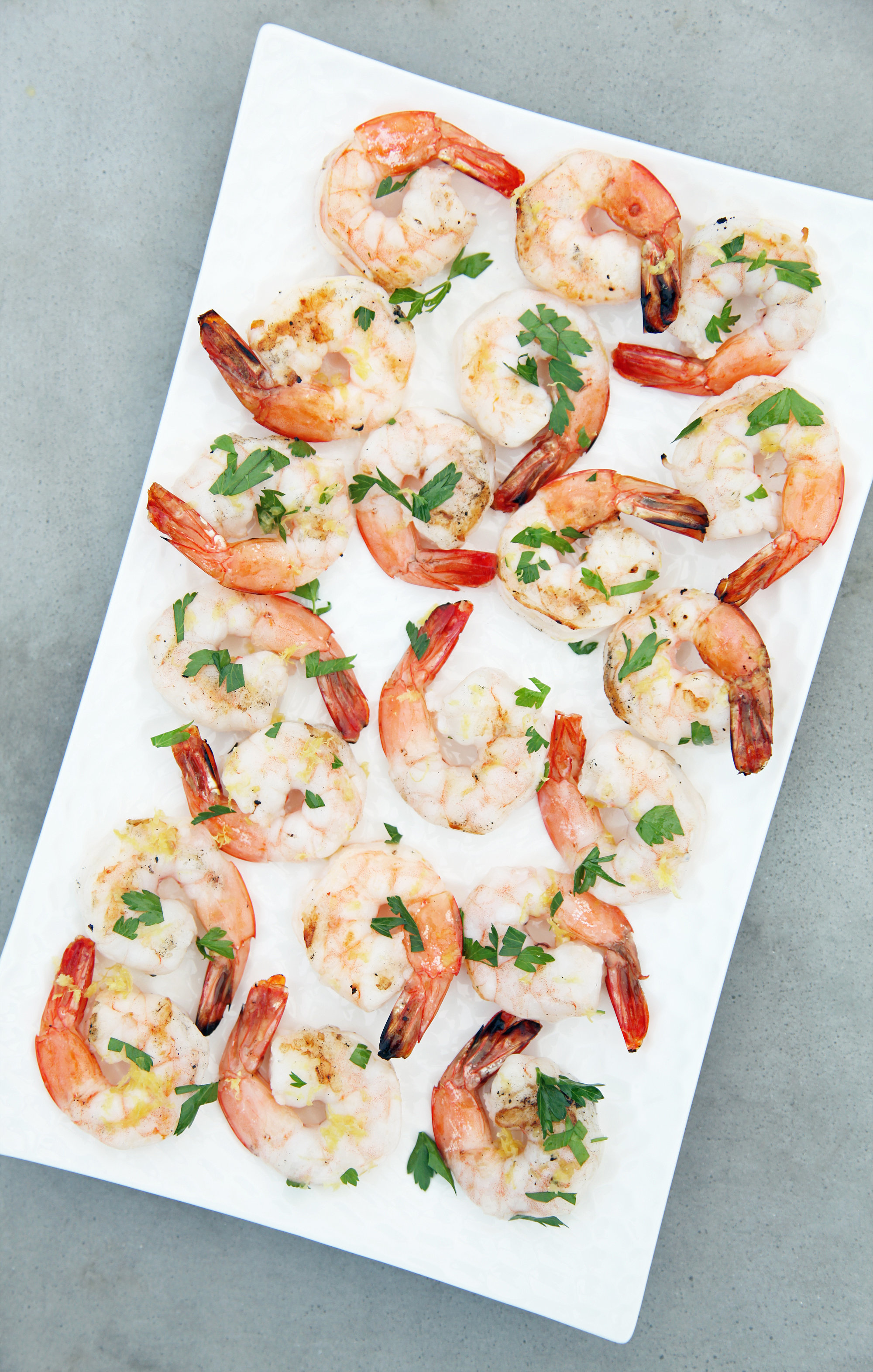 Grilled Shrimp With Lemon
From Nicole Perry, POPSUGAR Food
Notes
For smaller or larger shrimp than 16/20, adjust the cook time accordingly — visual cues like the shrimp turning opaque and pink will help determine doneness. If using wooden or bamboo skewers, soak them in water for 30 minutes prior to grilling to avoid burning the wood. New to grilling? Read this guide to lighting your grill first.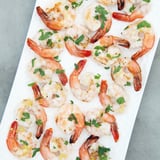 Ingredients
1 pound large (16/20) shrimp, shelled and deveined
2 tablespoons neutral oil, such as rice bran or canola
1 teaspoon kosher salt
The zest of 1 lemon, plus the juice of 1/2 a lemon
1 to 2 tablespoons chopped parsley
Directions
If using a gas grill, turn both burners on to high heat and close the lid to heat the grill. If using a charcoal grill, get the coals going nice and hot.
Add shrimp, oil, and salt to a medium mixing bowl, toss gently to coat.
Thread the shrimp onto stainless steel or wooden skewers.
Grill the skewers over a hot fire, turning once or twice (use tongs or a large grilling spatula) until the shrimp are opaque, lightly pink, and cooked through, about 5 minutes.
Season with lemon zest, juice, and parsley. Serve hot.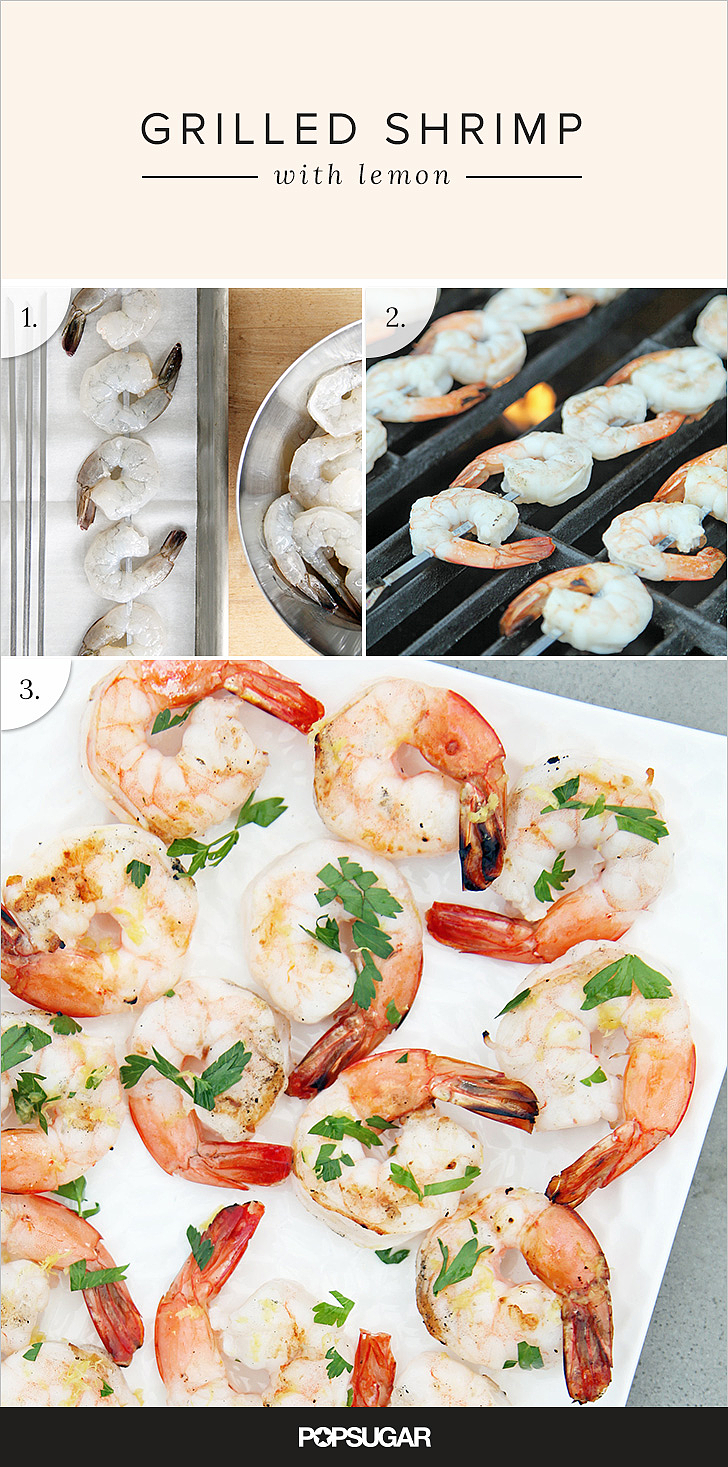 Information
Category

Main Dishes, Shellfish

Cuisine

North American

Yield

Serves 2-3
Image Source: POPSUGAR Photography / Nicole Perry