Facts About Dunkin' Donuts Coffee
Dunkin' Donuts Tosses Its Coffee After 18 Minutes + More Brewtiful Facts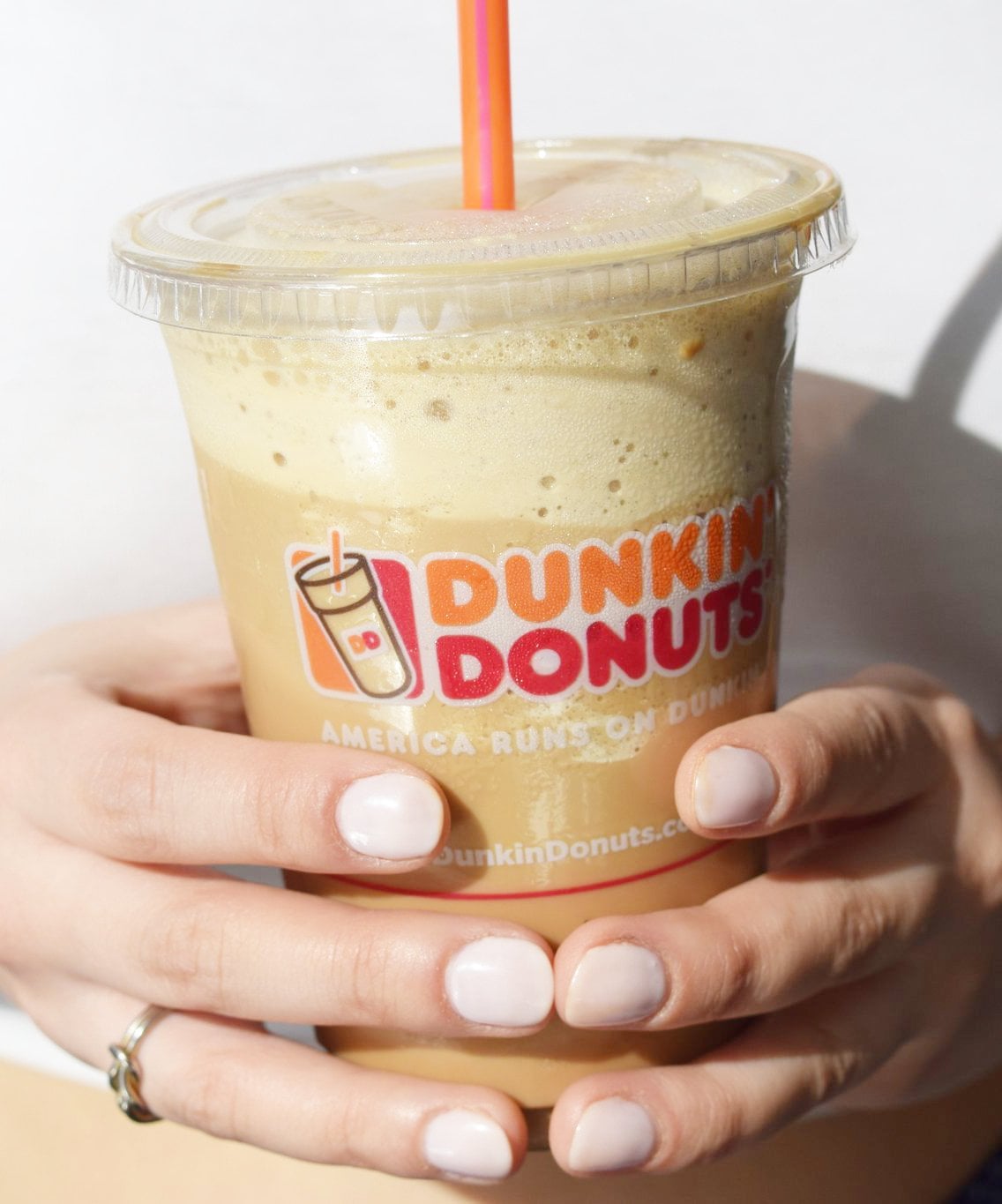 Sure, you probably whip out your credit card on the regular to grab a cup of coffee from Dunkin' Donuts, but how much do you actually know about what's in your cup? I recently sat down with Janet Rock, who has the awesome job of working in research and development for Dunkin' Brands, to learn more about the whole coffee process — from bean to cup. She and I also waxed poetic about the new Frozen Dunkin' Coffee and all the flavor swirls you can add to it. She is particularly passionate about that drink, because she worked on it for quite awhile before bringing it to stores. For more on what Janet shared about the coffee, keep reading for more fun facts.
Every Dunkin' Donuts coffee is cupped numerous times (an extensive test for aroma and taste) before it's shipped to stores to ensure the highest quality and best flavor.
If coffee experts spot any negative irregularities in the coffee, like the beans are rancid, the entire batch is tossed.
Some Dunkin' Donuts coffee drinks — like the new Frozen Coffee — spend years in development.
All espresso is certified by the Rainforest Alliance to make sure the communities where their coffee farms are located have a high quality of life.
Butter pecan is a fan-favorite flavor swirl for the coffees. Janet herself is a big fan.
Dunkin' Donuts uses 100 percent Arabica coffee beans, sourced from a variety locations. This way, they can pull coffees from multiple locations in case there are any problems with production in any sector.
Dunkin' Donuts coffee is freshly ground, freshly brewed, and freshly served. If not used within 18 minutes, Dunkin' Donuts coffee is discarded and a new carafe is made.
More than 1.8 billion cups of coffee are sold in stores each year.
Image Source: POPSUGAR Photography / Hedy Phillips