Forever 21 x Taco Bell Collection
Live Más With Taco Bell's New Forever 21 Collection!
Taco Bell will launch its first fashion collection collaboration with Forever 21 on Oct. 11. You can expect tops, bodysuits, and cropped hoodies for women; graphic tees, a pullover, and a hoodie for girls; and a sweatshirt, hoodie, and anorak jacket for men. Prepare yourself for lots of heat! The designs feature "iconic graphics, playfully vibrant prints, pops of color, and distinctive illustrations," Taco Bell said in a press release. While images of the entire collection have yet to be released, these two pictures give us a great idea of what's to come. Pss, do you recognize who is in the images? Brittany Creech and Andrew McBurnie, who both took their senior portraits at Taco Bell!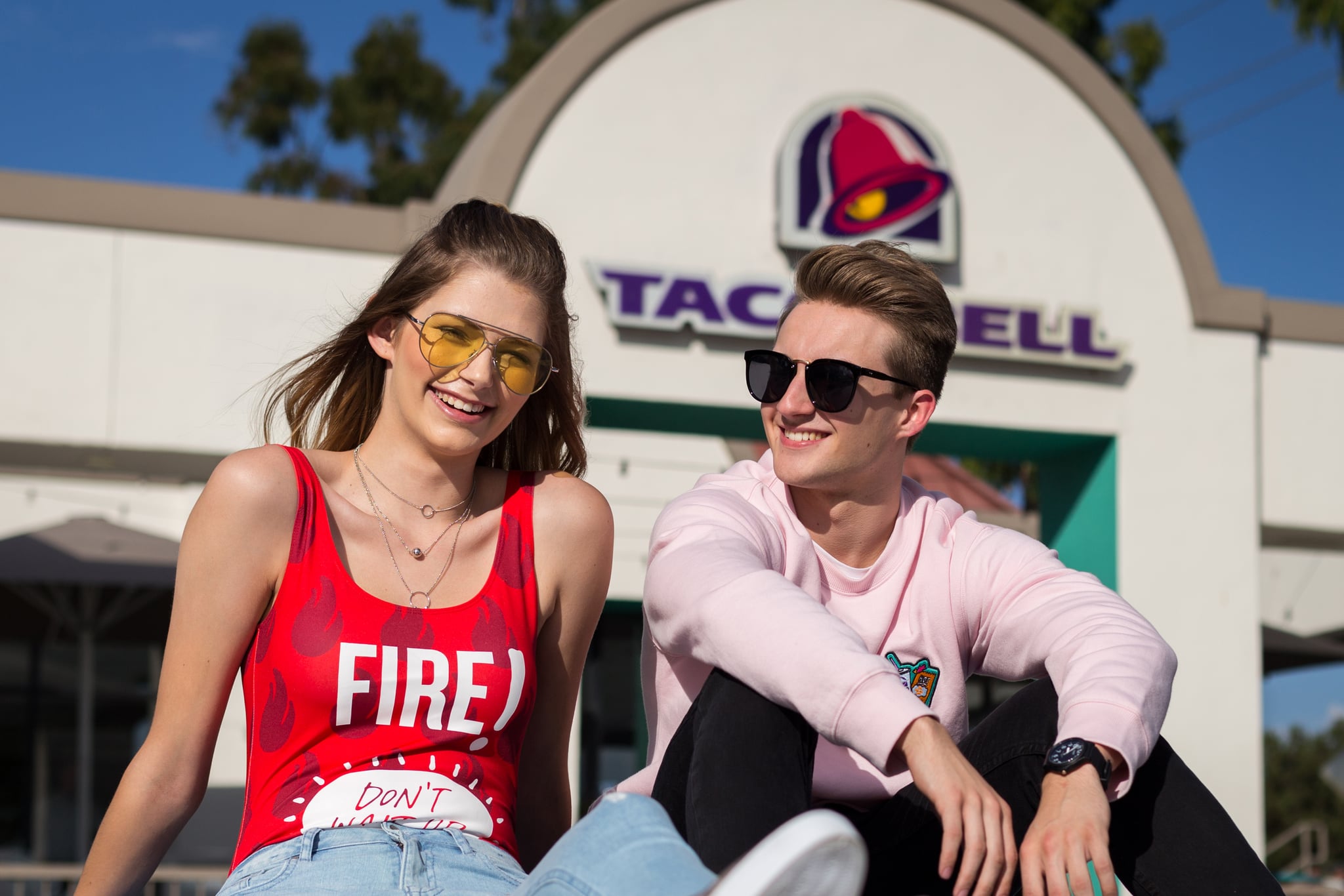 Image Source: Taco Bell x Forever 21