Fruit Pizza Recipe
Grilling Your Sweet Pizza Pie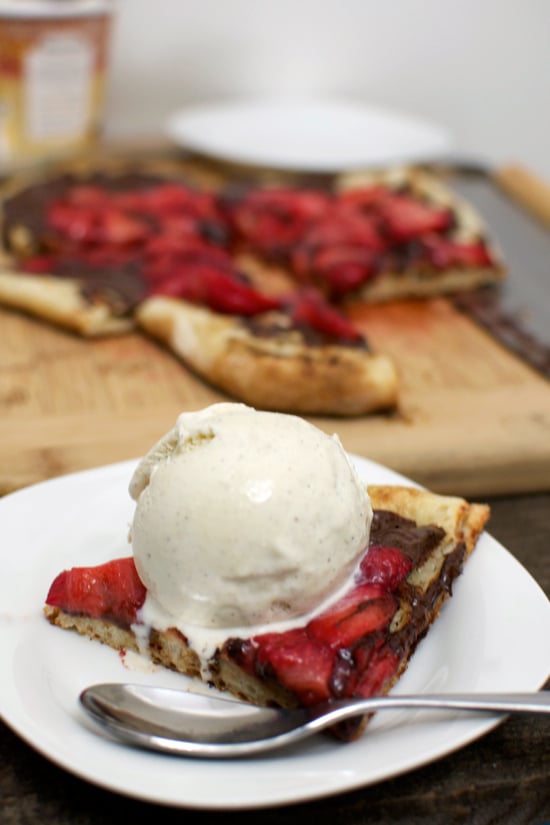 Pizza on the barbecue makes a great Summer meal: it's fast and easily customizable to your guests — and, let's be honest, who doesn't love pizza fresh off the grill? So after your guests have finished their savory pizza pie, satisfy everyone's sweet tooth with a strawberry and chocolate pizza à la mode.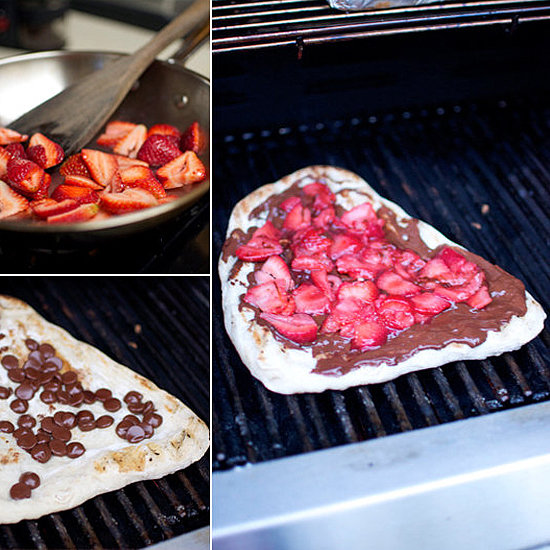 To make it easy, pick up premade pizza dough at your local market and chocolate chips since they melt so easily. Right before grilling your pizza, intensify the flavor of the strawberries by lightly sautéing them in a pan with a pat of butter.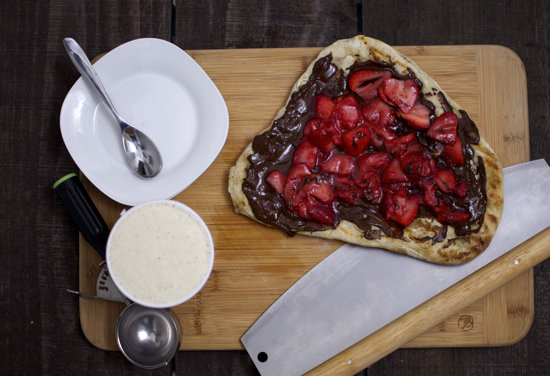 Top with a scoop of vanilla ice cream and watch everyone gobble up this delicious treat. If you're feeling even more adventurous, let your guests select their topping like peaches, nectarines, or other berries, and try Nutella or other varieties of chocolate chips for your pizza topping.
Grill up your pizza dinner and save a little dough for this indulgent sweet pizza pie.
Grilled Pizza With Strawberries and Chocolate
From Lauren Hendrickson, POPSUGAR Food
Ingredients
4 ounces store-bought or homemade pizza dough, rolled thin
1 pint strawberry, sliced thinly
1 1/2 teaspoons butter
1/4 cup chocolate chips
Canola oil spray
1 cartoon of ice cream (optional), for serving
Directions
Heat a charcoal or gas grill to high.
In a small sauté pan, melt butter and gently sauté the strawberries for 1 to 2 minutes.
Once the grill is hot, spray with canola oil spray to ensure the pizza doesn't stick. Add pizza dough, close the lid, and let the pizza cook for about 3-5 minutes depending on the thickness. Flip the pizza dough and cook for another 2-4 minutes.
Once the pizza begins to brown and grill marks appear, place the chocolate chips on top. Let melt for about 30 seconds, and spread the chocolate around with a small utensil. Top with strawberries and grill for another 30 seconds.
Remove the pizza from the grill, let cool slightly, and top with ice cream or whipping cream if desired.
Information
Category

Fruit, Desserts

Cuisine

North American

Yield

Makes 1 pizza (serves 4-6).