Ghirardelli Pumpkin Spice Drinks
This Pumpkin Pie Latte Is Comfier Than a Cable-Knit Sweater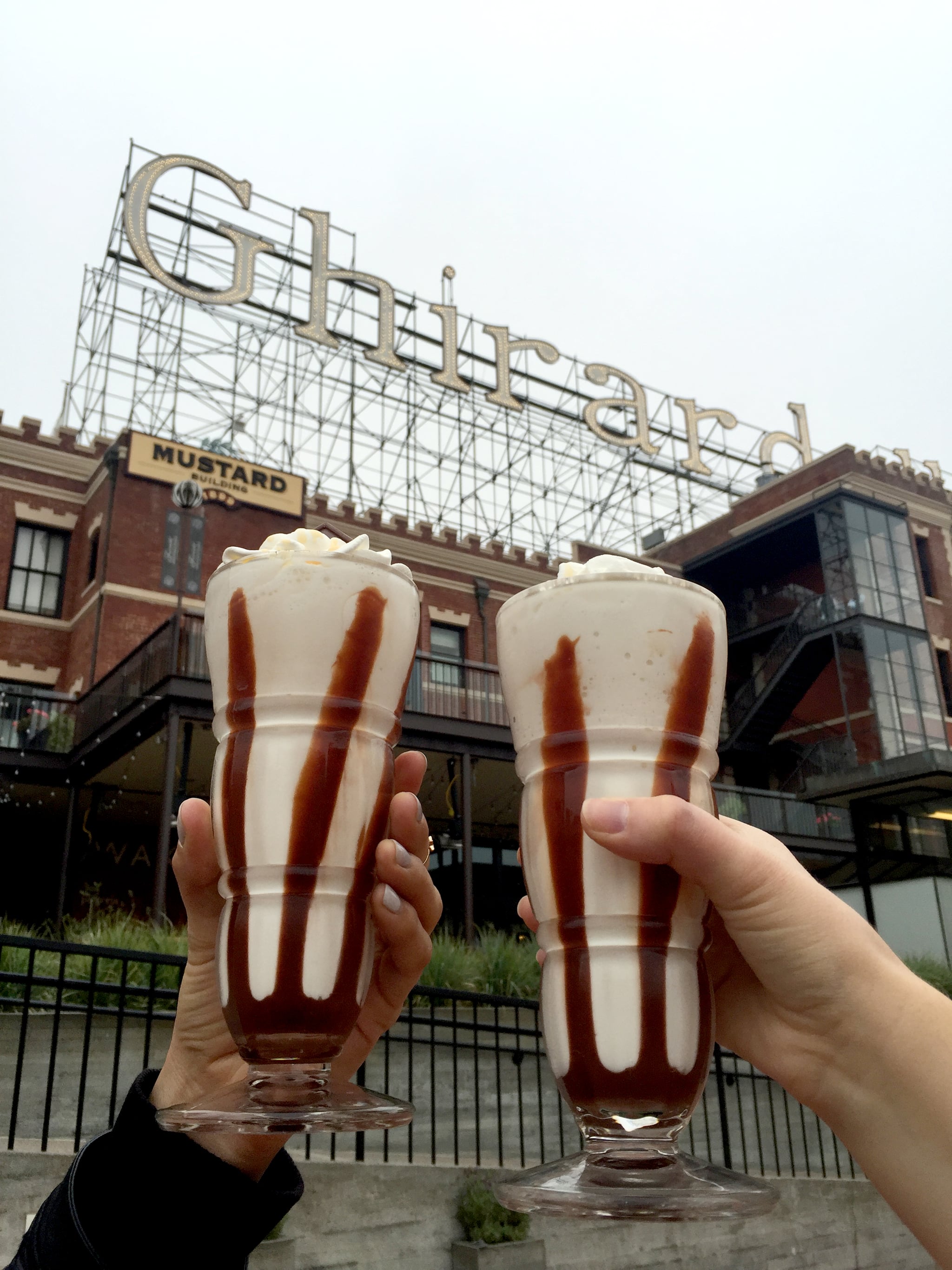 It's already sweater weather in San Francisco, so sipping on a large pumpkin spice latte topped with whipped cream and chocolate at Ghirardelli Square was an appropriate way to start an August morning. We got an early taste of the chocolate company's seasonal drinks, a pumpkin pie latte and pumpkin spice milkshake, and the verdict is these are worth braving the miles-long line that the store regularly attracts. Tourists and locals alike should aim to make a visit to a Ghirardelli shop at least once this Fall to get a truly decadent and comforting pumpkin pick-me-up. Here's how Ghirardelli's limited-edition menu items stack up to the other pumpkin spice treats we've tried so far this season.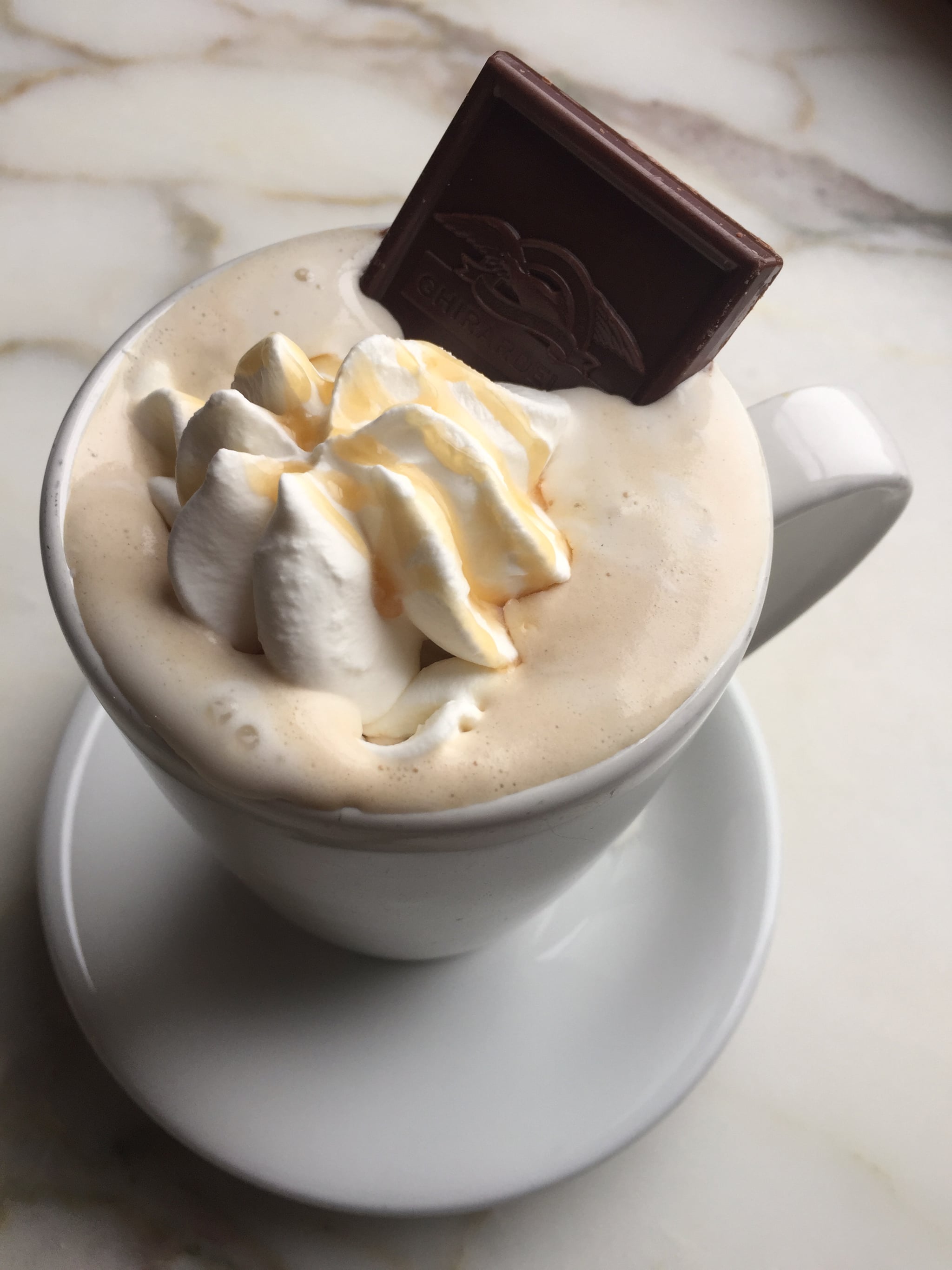 The Latte ($5-$6)
First thing's first: this is a pumpkin pie latte, which sets it apart from other pumpkin spice lattes. It's made with a rich pumpkin syrup filled with cinnamon, nutmeg, cloves, and ginger, and it blends really well with the steamed milk and espresso for a supersmooth and frothy sip, even if you order it with nondairy milk. What makes the hot latte even more satisfying is its whipped cream topping and adorable garnish: a pumpkin-filled square of Ghirardelli chocolate. You'll want to nibble on the chocolate in between sips, or — are you ready for this? — drop it into your mug so it melts and makes the latte even richer.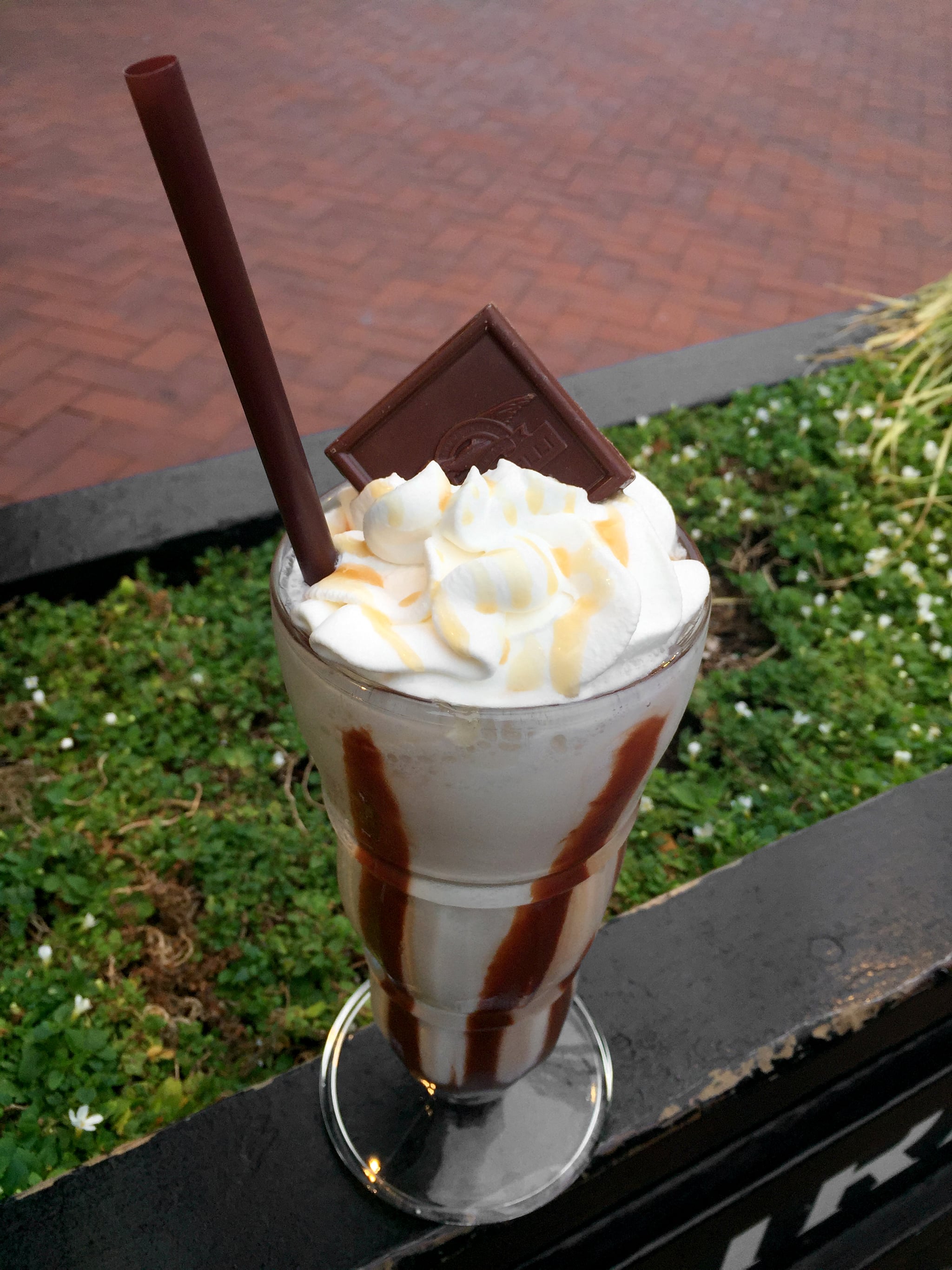 The Milkshake ($9)
One of the main reasons people flock to Ghirardelli ice cream shops is to get their hands on the over-the-top milkshakes, and this one lives up to the hype for sure. A generous drizzle of hot fudge lines the glass, which is then filled with a heaping amount of vanilla ice cream infused with pumpkin syrup. Topping off the already-decadent shake is whipped cream, caramel drizzle, and Ghirardelli's signature pumpkin spice chocolate square. We were impressed with the creaminess and thickness of the milkshake; it's not too runny, and you can tell the ice cream is high quality. Perfectly balanced with the right amount of sweetness and spices, this is guaranteed to take care of your pumpkin-spice cravings. Added bonus: the chocolate square gets cold and slightly hardened from the ice cream, so each bite has a satisfying snap. Spending $9 on this milkshake is entirely worth it, especially because it's big enough that you'll want to share with a friend . . . maybe.

Image Source: POPSUGAR Photography / Anna Monette Roberts