Is Giada De Laurentiis Opening a Chain Pasta Restaurant?
Giada De Laurentiis Is Cooking Up Something Big: A Nationwide Pasta Chain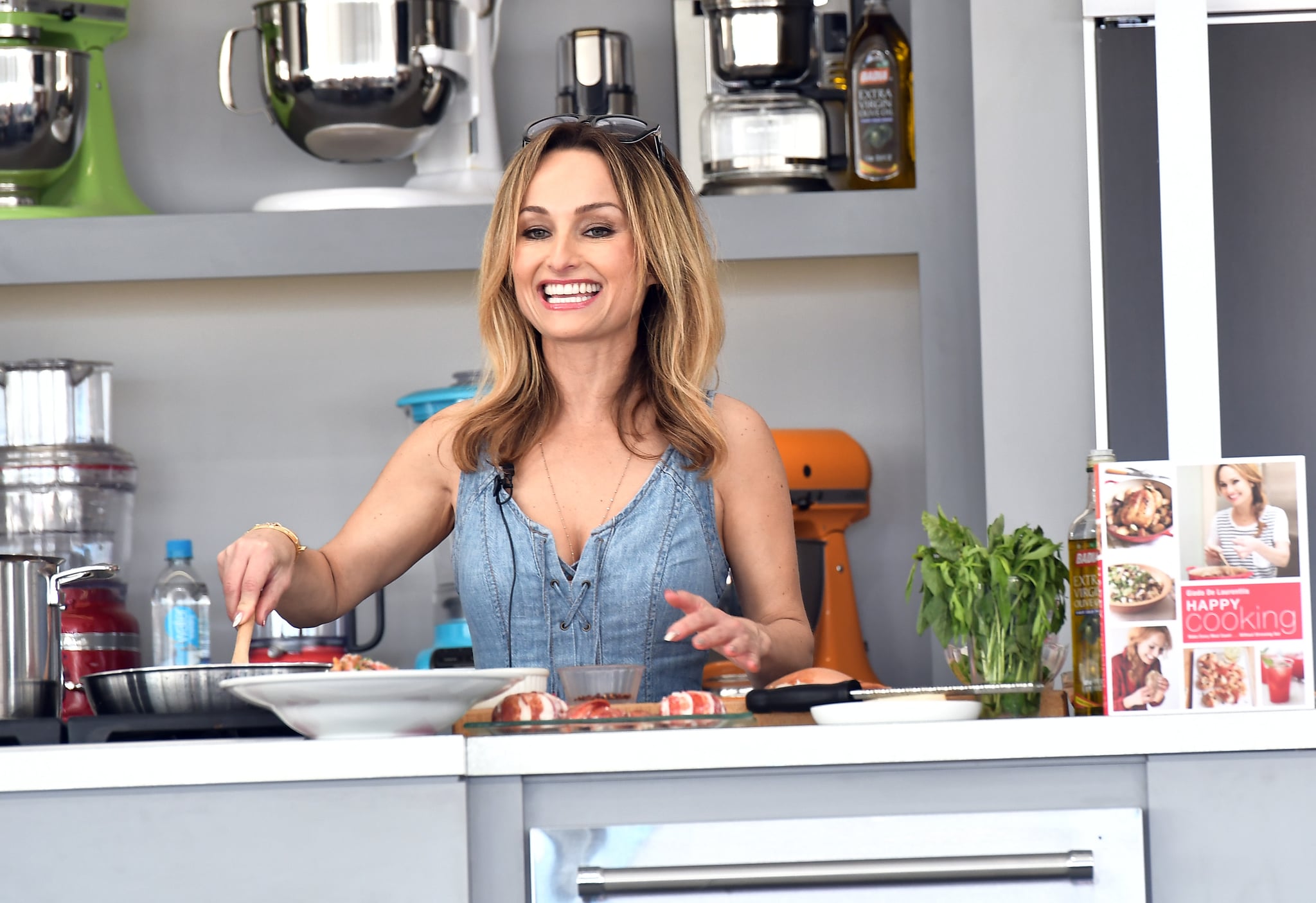 Giada De Laurentiis's culinary empire keeps on expanding. She's got cookbooks, a gig on Food Network Star, and her own Food Network show, Giada at Home. That's in addition to her eponymous fine dining restaurant in Las Vegas. Now, the celebrity chef is interested in developing a chain of fast-casual restaurants — although that's admittedly in its "very, very early stages."
"I've been wanting to do a fast-casual for forever," Giada said in a phone interview with POPSUGAR. "I've learned from having a restaurant in Vegas that people love pasta and they love pasta at all different price points, to be honest."
To put out feelers, Giada is hosting a pop-up dinner at Chefs Club Counter in New York City. On Oct. 15, ticket holders can enjoy a simple dinner with two pasta options — rigatoni with pork ragu or fusilli with jumbo shrimp — that will mimic her fast-casual restaurant concept. "I'm hoping that I get some really great feedback from people as to whether or not this is something that people would like," Giada said.
Based on the feedback she receives, Giada will plan a few more of these pop-up dinners around the country. If she does end up developing the idea into a full-fledged chain, she'll likely start in the Midwest. "New York will probably be my last spot. You guys have a lot of great food — not sure you need more!" she said.
It won't be easy; Giada is also slated to open a quick-service restaurant in Las Vegas in early 2018, as well as another full-service fine dining restaurant in Baltimore later that year. So when will she have time to open up a nationwide chain? She'll figure it out. "We'll see how it goes," she said. "There's hamburger spots opening up from different celebrity chefs all over the country!"
If you are intrigued by what Giada is cooking up — and happen to live in the area — you can purchase a ticket to the pop-up dinner. In addition to pasta, guests will be served salad, Sant Ambroeus gelato, Whispering Angel Rosé, and Illy coffee. Tickets are $60, and all proceeds will benefit the National Compassion Fund Las Vegas. People who subscribe to Giada's site, Giadzy, will be able to purchase tickets through the website on Oct. 4, and tickets will be available to the public the following day.