Hanukkah Latke Burger
Move Over, Brisket, This Latke Burger Will Become Your New Favorite Hanukkah Meal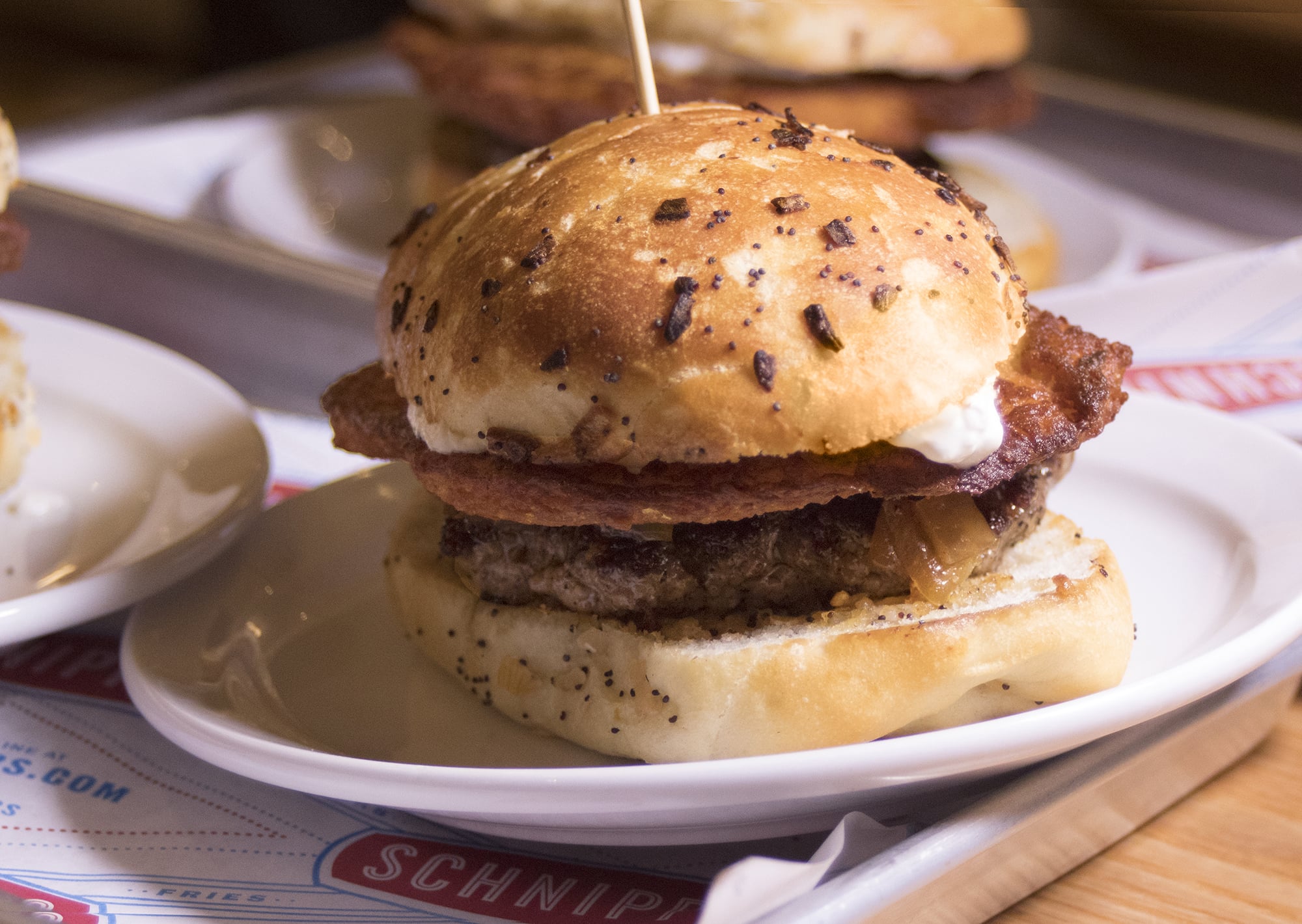 When it comes to a festive Hanukkah meal, you're probably used to seeing the same menu each year: brisket, latkes, a green vegetable, and doughnuts. The holiday, which commemorates the miracle of a night's worth of oil from an ancient temple lasting a full eight days, is celebrated with fried food. But who says it must be celebrated with brisket?
Not Schnippers, a mini chain of comfort food joints located around New York City. In celebration of the festival of lights — and grease — the chefs there are launching what must be a first of it's kind: a latke burger. The all-beef patty is topped with a homemade potato latke and then finished off with caramelized onions and horseradish sour cream before being placed on an onion roll. It's a modern take on the traditional meat and potatoes found on a Hanukkah table.
But if you want to try it for yourself, you have to head to NYC before the end of the year, because much like the oil that inspired Hanukkah, when the holiday ends (Dec. 31), the latke burger will disappear from the menu.