Hazelnut Snickers Candy Bar
Snickers Goes European and Adds Hazelnuts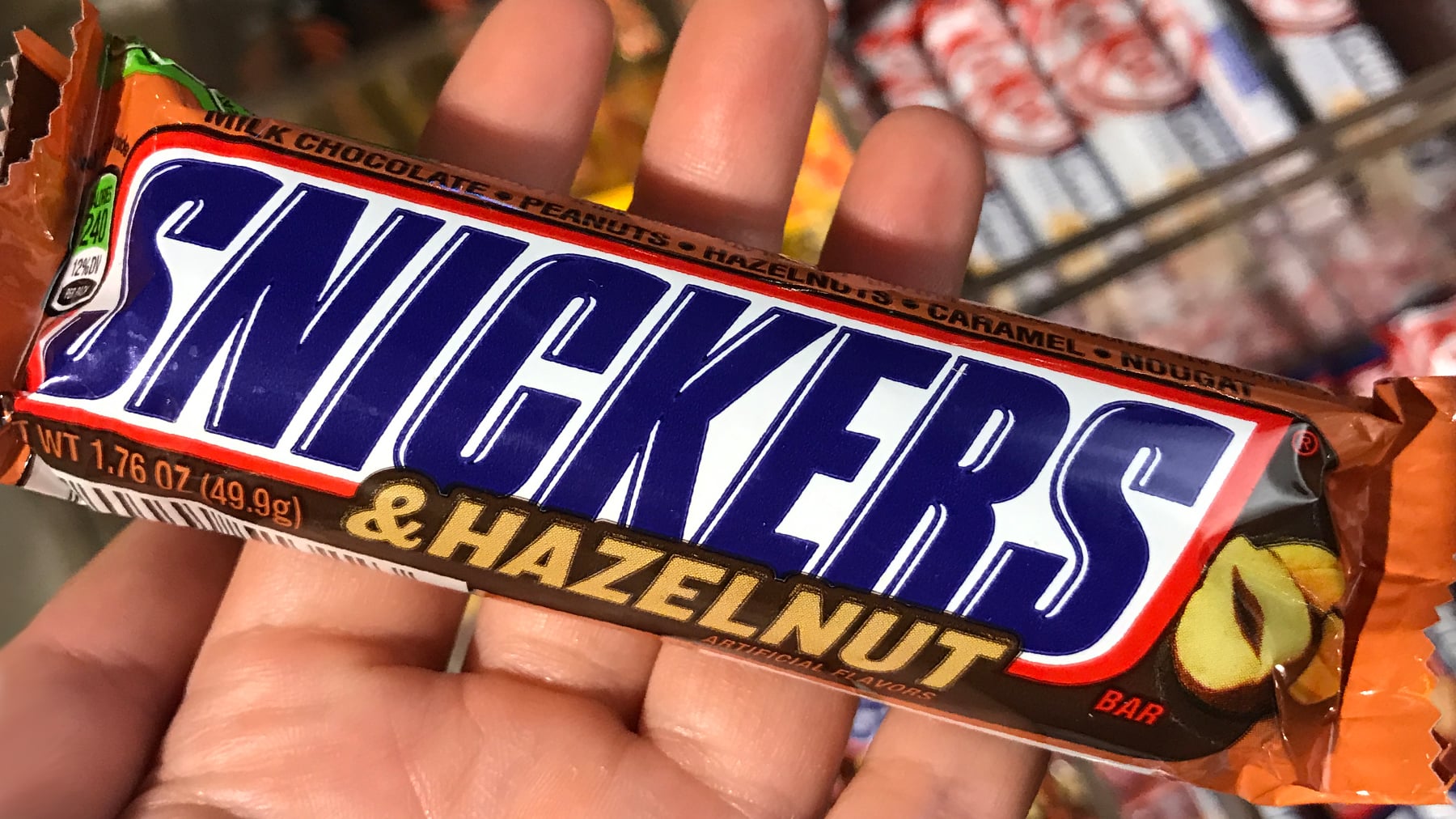 Chocoholics, rejoice! Hazelnut Snickers have finally made their way to the US, and we couldn't be happier they're here!
Yes, you read that right. Hazelnut Snickers. Now, you might have heard rumors of these from across the Atlantic; they were originally launched as a limited-edition flavor in Bulgaria and the Czech Republic, and then later were sold in Ukraine, Australia, and Poland a few years ago. Somehow, they had never quite made it to the States, until now. I actually tried them for the first time in Bulgaria in 2015 at a gas station and immediately bought two cases to bring home. They were that good.
But finally, finally they've made their way here, and I couldn't be happier. For any Nutella or Ferrero Rocher fans out there, this is the candy bar for you. It's got all of those classic Snickers components: caramel, nougat, chocolate, even peanuts, and whole roasted hazelnuts, which bring these bars to a whole new level. The flavor is rich and you can really taste the hazelnuts throughout the bite.
Are you excited to try one? They debuted at the beginning of this year, but I've been seeing them pop up on shelves everywhere recently!