Hello Kitty Wine Review
Here's Where You Can Get Your Hands on Hello Kitty Wine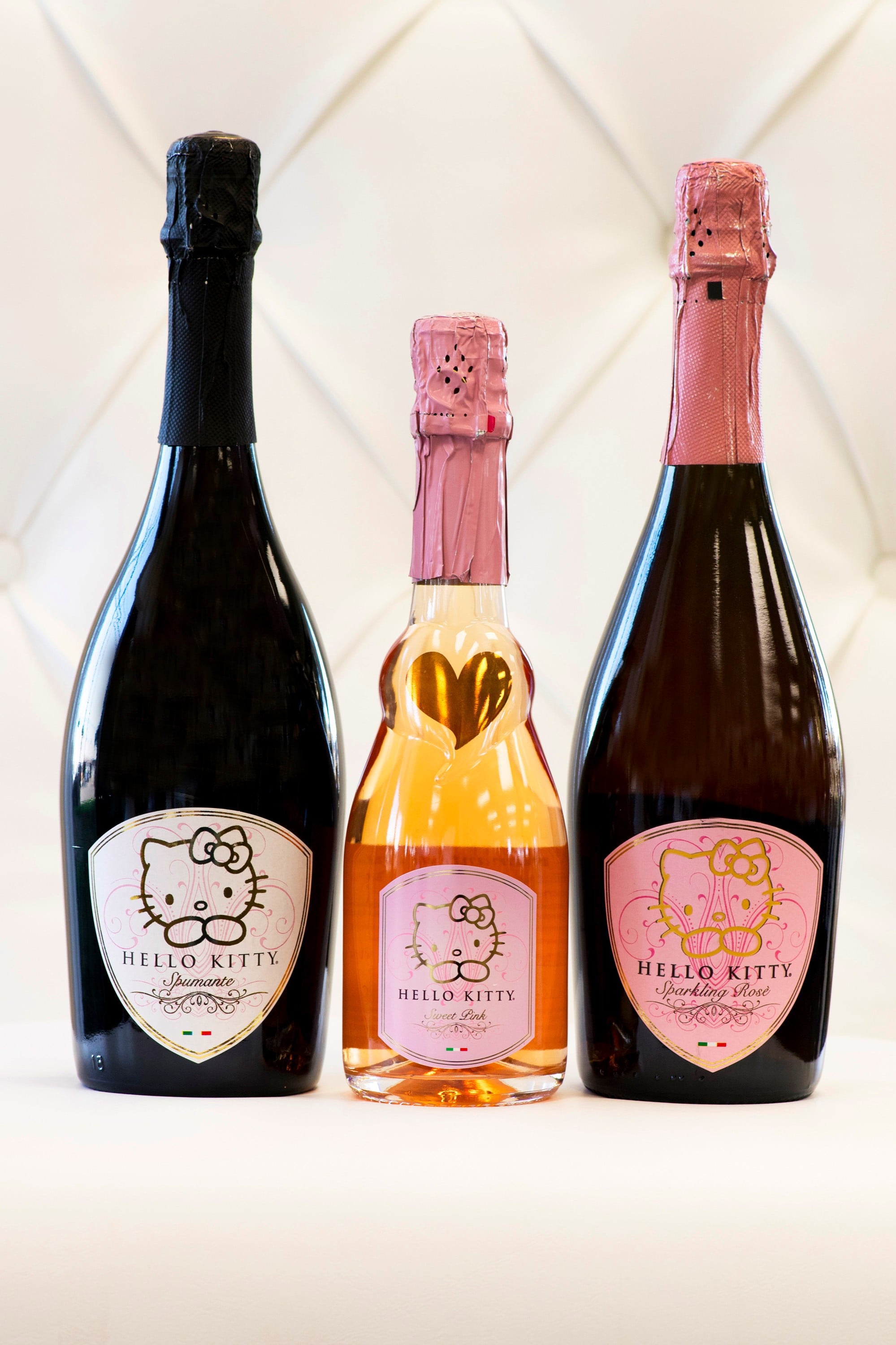 Hello Kitty wine just might be the cutest way to get your buzz on. In case you weren't already aware, the official Hello Kitty Wine is made in partnership by Italy's Torti Winery and Sanrio, the Japanese company that created Hello Kitty. While it's been in distribution since 2007 in some European and Asian markets, fans are getting excited to taste the wine in a whole new way. An Italian restaurant in Santa Ana, CA, called Antonello Ristorante will exclusively sell Hello Kitty Wine by the glass and the bottle (and to go!). From Oct. 12 through Nov. 12 2016, the restaurant served a Hello Kitty tasting menu that included a salad with a watermelon shaped like Hello Kitty, pink pasta shaped like the iconic hair bow, and chocolate cake shaped like Hello Kitty.
We haven't gotten our hands on a bottle to taste it yet, but our LA-based video producer has. According to Nicole Iizuka, "The Rosé is very sweet, but not cloyingly so. It smells fruitier than it tastes, and the color is really pretty. The Hello Kitty Angel Wine is a very refreshing and easy to drink white that also had notes of sweetness but is very sippable chilled. It's good for Summer and would be nice with fish, or chicken, or loads of veggies."
If you're not one of the lucky ones able to dine at the Southern California restaurant, you can spot the wine at select specialty wine and grocery stores.