Hershey's Hot Cocoa Kisses
Hershey's Just Revealed Its First Seasonal Kisses Flavor in 10 Years: Hot Cocoa!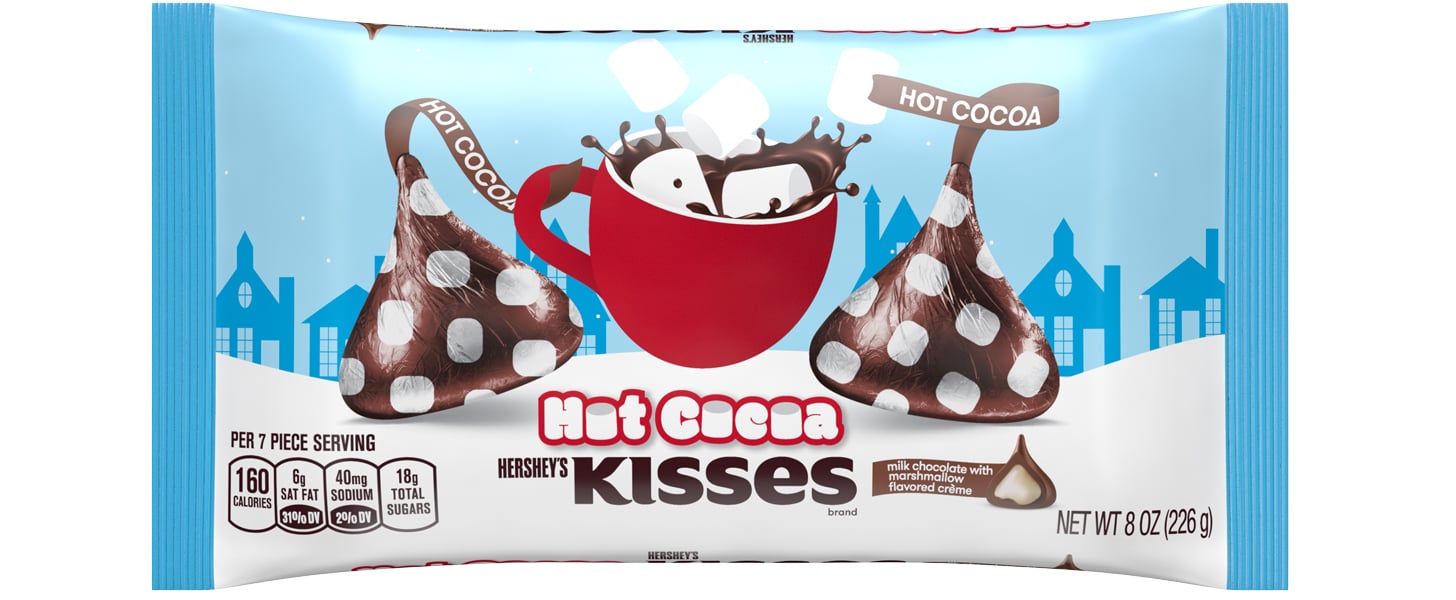 Hershey's is releasing its first new seasonal flavor in 10 years, and I think we can all agree it was worth the wait. Hot Cocoa Hershey's Kisses will soon be available nationwide for a limited time, and they're the perfect holiday treat. The Kisses feature a sweet marshmallow creme center surrounded by rich milk chocolate. Each bite-size piece tastes just like a cup of hot cocoa, so we have a feeling a bag of these won't last long! To really take things up a notch, top a mug of homemade hot chocolate with a handful of these cozy chocolates for the ultimate dessert. Look out for the festive packaging on store shelves beginning Nov. 1.
Image Source: Hershey's