Hot Artichoke Dip Cups Recipe
Bake Up Artichoke-Dip Crescent-Roll Cups in a Muffin Tin!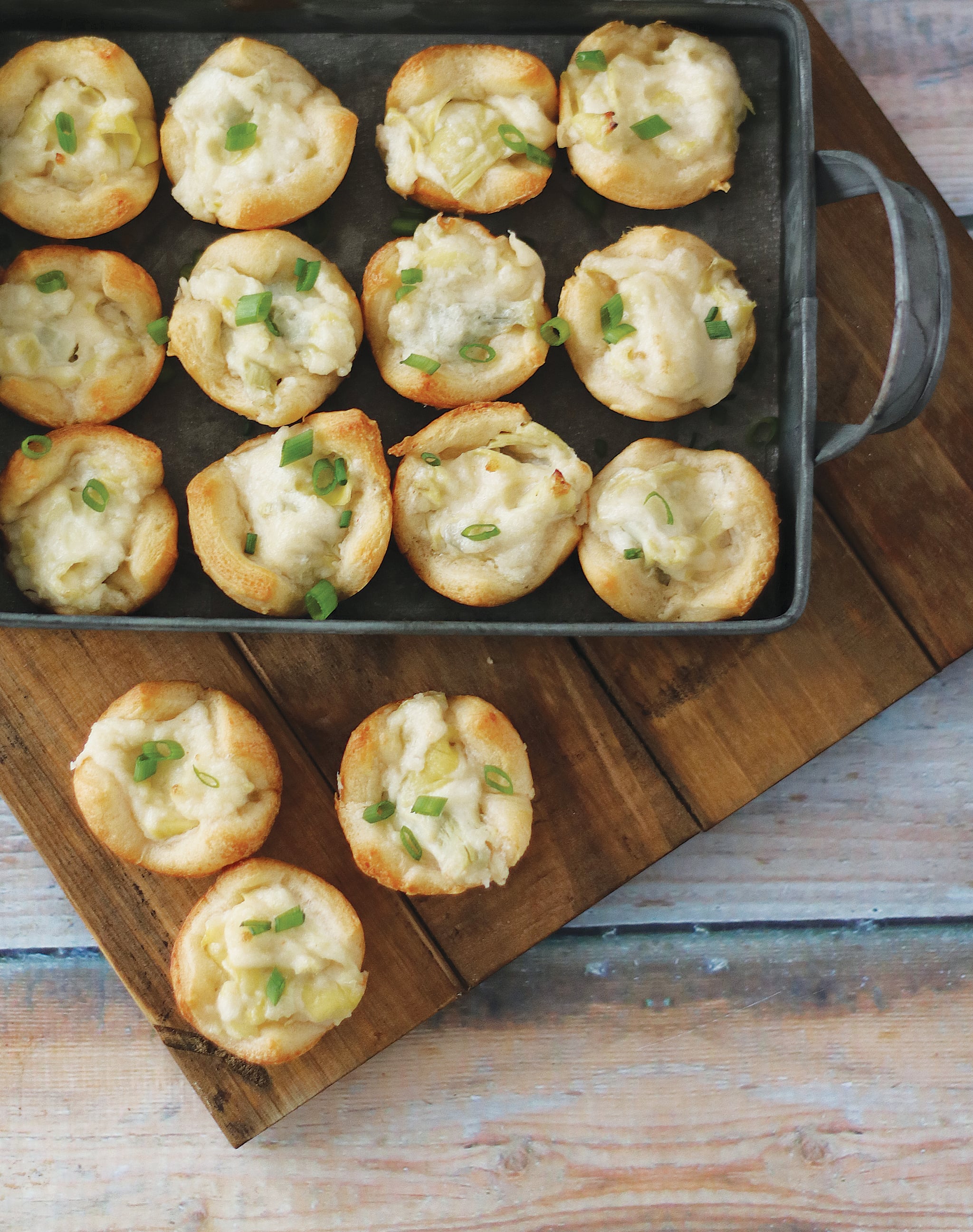 Artichoke dip has been pleasing crowds for decades, but that's not to say it doesn't deserve an upgrade. This recipe, from Halfway Homemade ($17) by Parrish Ritchie, transforms this timeless app into an irresistible finger food without breaking the bank. Simply wrap your basic artichoke dip recipe in flaky premade dough, and you're in business.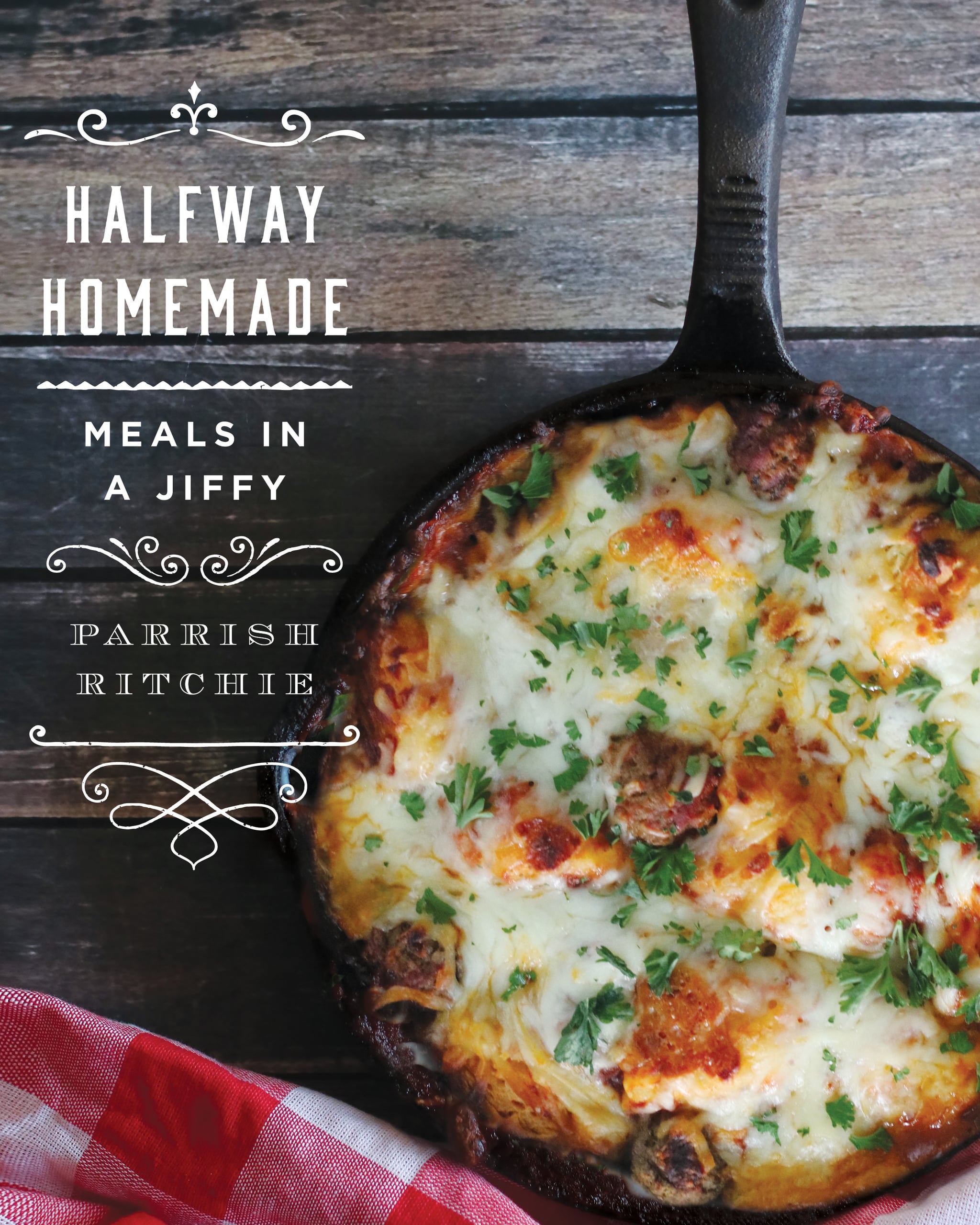 Notes
Artichoke dip is a classic appetizer. It uses very few ingredients and is always a favorite. I love to take classics and update them with a little twist, a new spin! That's why I came up with these dip cups. You might be thinking artichoke dip is a little retro, but it will always be a crowd-pleaser! Plus, everything retro comes back around — '70s bell-bottoms, '80s crimped hair (let's just hope the '90s fashion doesn't!). These perfectly poppable little bites of flaky dough and rich artichoke dip are a fabulous combination and perfect for any party!
Tip: You can throw some thawed and drained frozen spinach into the mix, too!
Ingredients
1 (14-ounce) can artichoke hearts, water-packed, drained and chopped
1 cup mayonnaise
1 cup grated Parmesan cheese
1 garlic clove, minced
1 (8-ounce) can crescent-roll dough or 1 (8-count) can crescent rolls
Scallions, chopped, for garnish
Directions
Preheat your oven to 350°F. Grease a 24-well mini-muffin tin.
Mix all of the ingredients except the crescent rolls until thoroughly combined.
Unroll the crescent-roll dough or crescent rolls.
If using crescent rolls, press the seams together to make four rectangles.
Cut the dough into 24 squares.
Place one square of dough in each muffin well and spread it up the sides. Fill each crescent cup with the dip, being careful not to overfill them.
Bake for 20 to 25 minutes, until lightly browned.
Garnish with scallions.
Excerpted from Halfway Homemade: Meals in a Jiffy by Parrish Ritchie. Copyright © 2017. Used with permission of the publisher, Countryman Press. All rights reserved.
Information
Category

Appetizers, Finger Foods

Cuisine

North American

Yield

Makes 2 dozen
Image Source: Parrish Ritchie