Hot Dog With Black Truffles and Edible Gold
This Is What Goes Into a $200 Hot Dog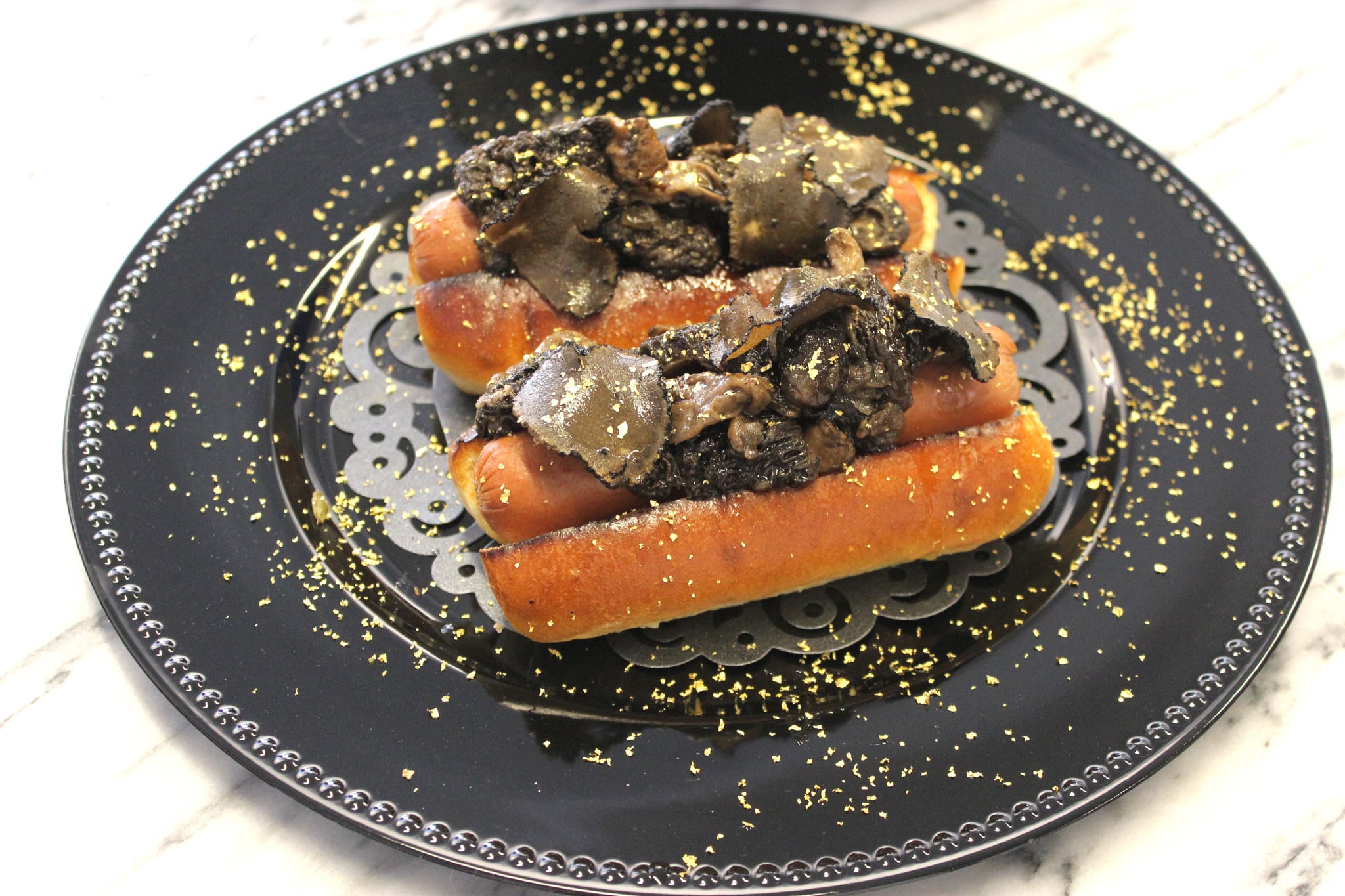 In honor of National Hot Dog Day on July 23, Hebrew National is celebrating with a rather extravagant creation: the 1700 Carat Hot Dog. Decked out with toppings like 100-year-old aged balsamic, edible gold flakes, and truffles, this single recipe is quite possibly the most over-the-top hot dog I've ever encountered. After getting a taste of it, I'm on board. The warm and salty hot dog rested on a buttery brioche bun which complemented the strong savoriness of the truffles. While you can't exactly find this concoction in a restaurant, you can re-create the recipe at home — but it'll cost you. According to Hebrew National, scooping up all of the necessary ingredients would come to a whopping $200. Would you foot the bill? Weigh in below!
Image Source: POPSUGAR Photography / Samantha Netkin
Would you spend $200 on a hot dog?
Yes! You can't put a price on a great hot dog.
Nope. That's completely insane.