How the French Cook a Steak
You'll Never Make Steak Another Way After Trying This French Technique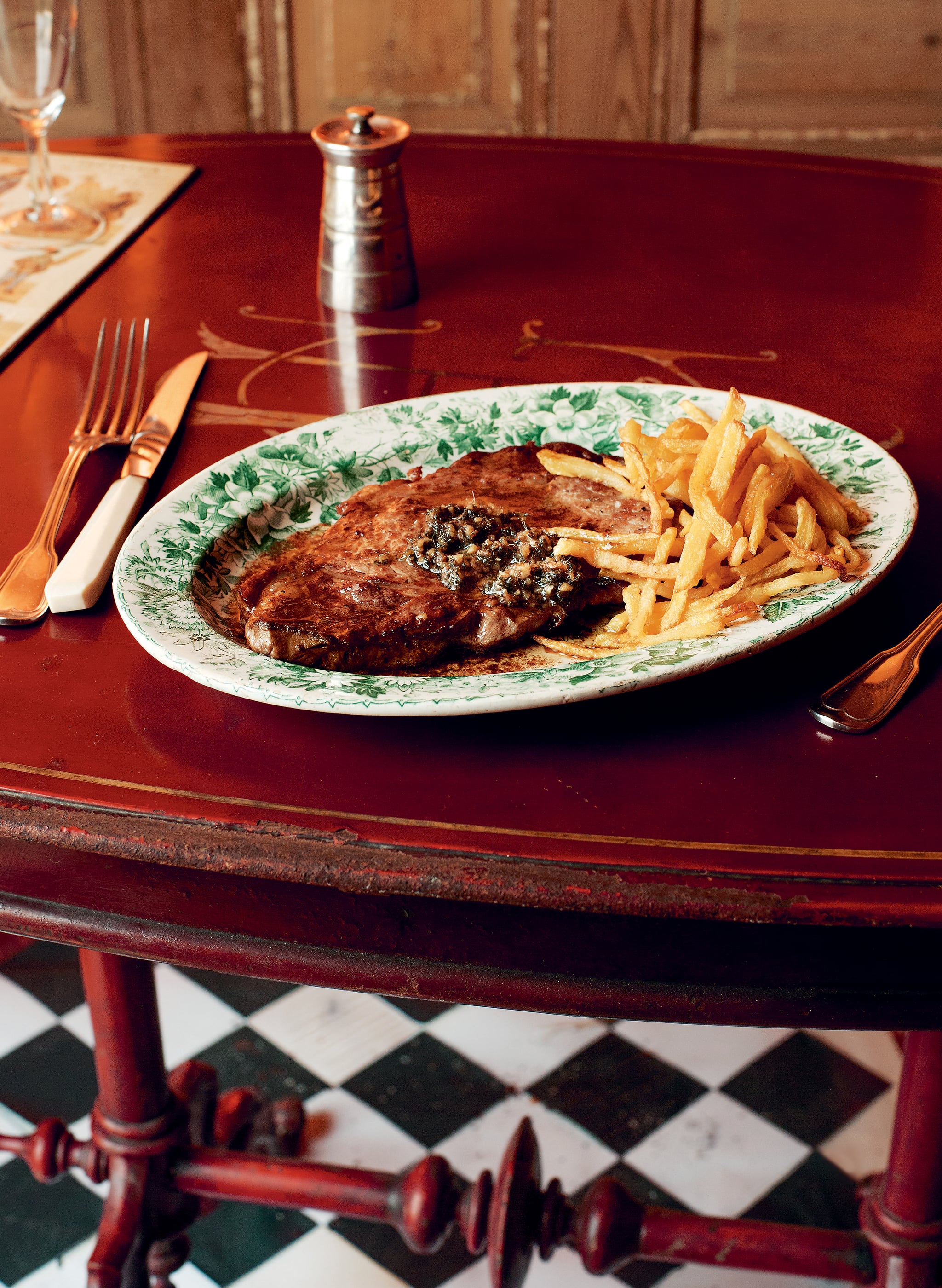 There are countless ways to cook steak, but have you ever flambéd a steak aka set your pan on fire? This French version, presented in the cookbook Provence to Pondicherry ($35) by Tessa Kiros, does just that. It starts with a buttered pan and entrecote steak (prime rib-eye). Quickly splash the pan with Cognac (brandy), and light it with a long match. Just be sure to flambé the pan quickly so the alcohol doesn't have time to absorb into the meat. After it's burned off, you can serve the caramelized steak with a rich dressing made of anchovies, garlic, and red wine. Serve it alongside more red wine and french fries so you really feel transported to a French bistro.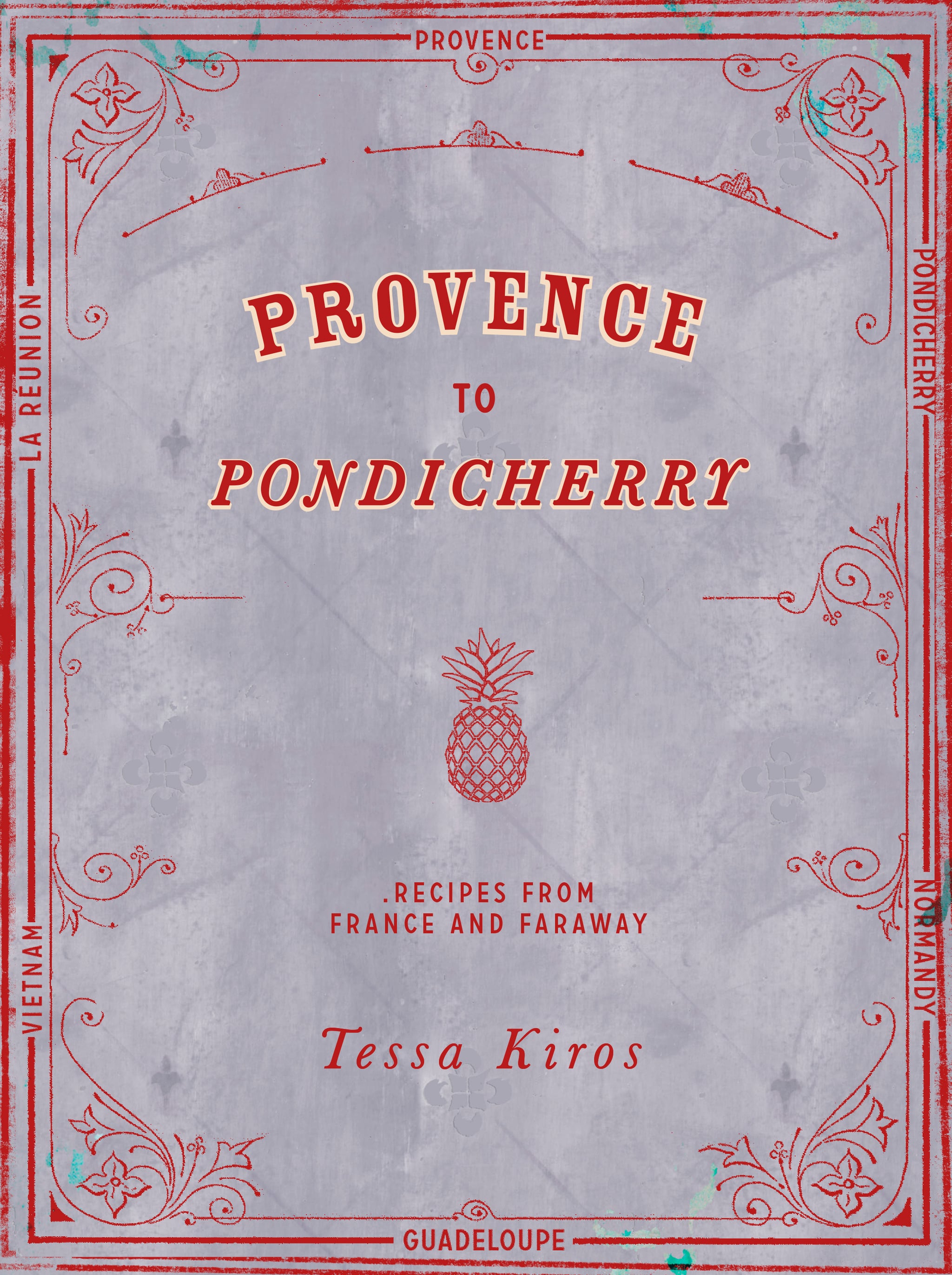 Notes
Anchoïade is a wonderful thing: intense and lovely, so add as much as you want to the top of the steaks. You will have more than enough sauce here for a couple of steaks, so keep any left over in the fridge to serve on grilled bread, or with vegetables such as endive, cauliflower and fennel, or stirred into boiled potatoes. You can add more oil and blend it to a smoother sauce, as many choose to do. I love this served with a Swiss chard gratin and frites. Bring the steaks out of the fridge an hour or two before cooking so they come to room temperature.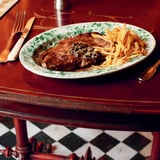 Ingredients
For the anchoïade:
About 3 tablespoons olive oil
12 anchovy fillets in oil, drained and chopped
2 plump garlic cloves, minced
2 tablespoons chopped parsley
1 teaspoon thyme leaves
2 teaspoons good red wine vinegar
For the steaks:
2 tablespoons unsalted butter
2 entrecote steaks (each about 220 grams / 8 ounces and 1.5 centimeters / 5/8-inch thick)
2 tablespoons Cognac
Camargue or other crunchy sea salt and freshly ground black pepper
Directions
To make the anchoïade: Heat a tablespoon of the oil in a small non-stick frying pan. Add the anchovies and mash them to pulpy bits as they sizzle. Add the garlic and sauté for a minute or so.
Stir through the parsley and thyme, and lastly add the vinegar, letting it cook until nearly all evaporated, scraping the sides of the pan with a wooden spoon. Set aside to cool, then transfer to a bowl and gradually stir in a couple more tablespoons of olive oil, mixing well to make a thick sauce.
To make the steaks: Heat a heavy-based non-stick frying pan. Add a scant tablespoon of the butter and, when hot and sizzling, add the steaks. Cook over a high heat until the undersides have a good golden crust. Turn them over and do the same to the other side, then add the remaining butter to the pan. Sprinkle just a very few salt flakes over the meat (the anchovies will provide plenty of salt).
When the meat is cooked to your liking, add the Cognac. Standing well back, you can put a lighted match to it if you like and flambé off the alcohol, otherwise just let it cook out.
Remove the steaks to warm plates and spoon some of the pan juices over them. Dollop some anchoïade over each steak, add a good grind of black pepper and serve at once.
Recipes excerpted from Provence to Pondicherry: Recipes from France and Faraway by Tessa Kiros, published by Quadrille March 2017, RRP $35 hardcover.
Information
Category

Main Dishes, Beef

Cuisine

French

Yield

Serves 2
Image Source: Manos Chatzikonstantis