How to Get Free Starbucks
This Starbucks Hack Will Get You Free Drinks For Life, but You'll Also Be a Total Jerk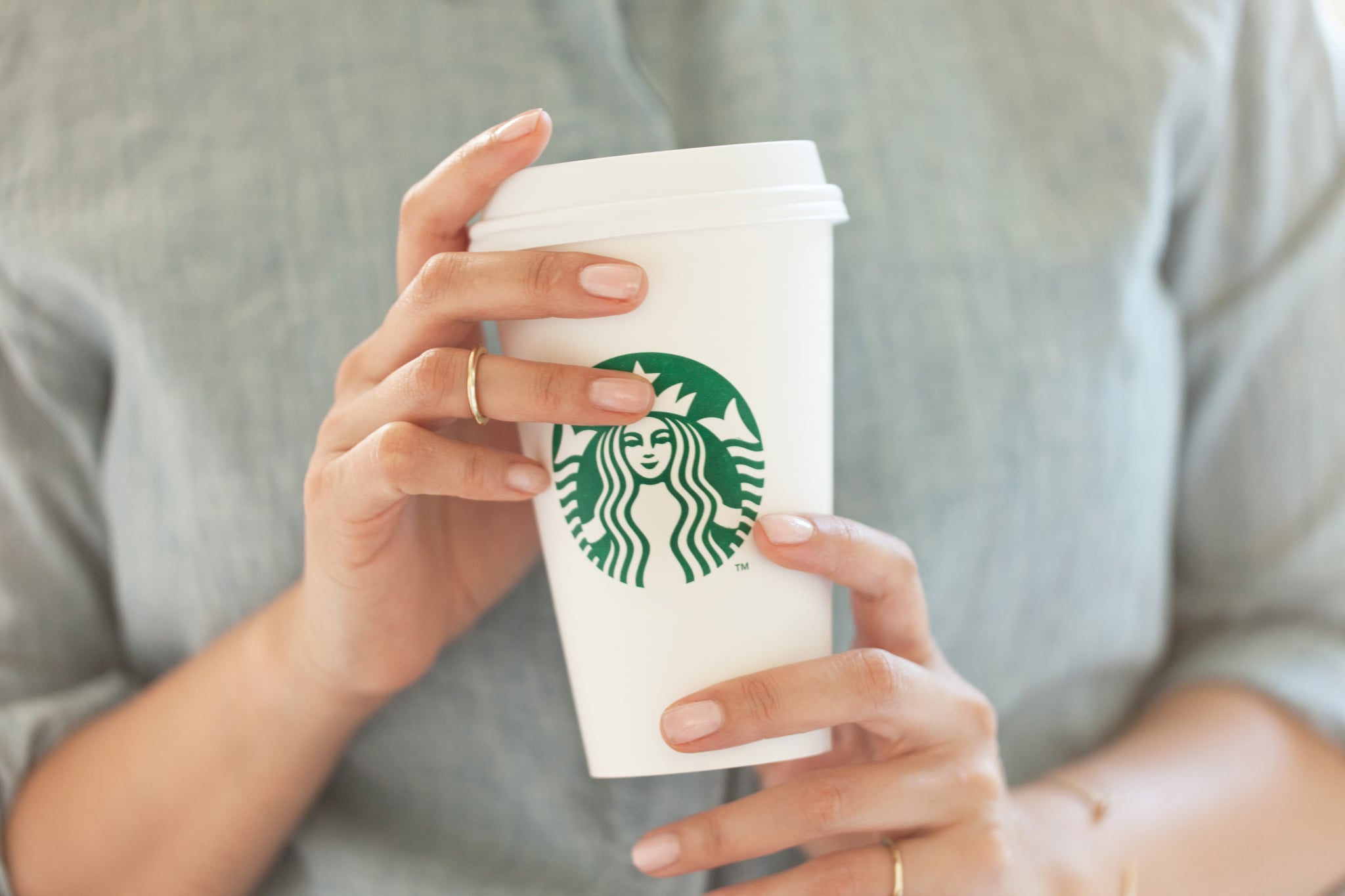 People will go to pretty crazy lengths for good deals, whether it's waiting outside of department stores on Thanksgiving Day or buying store gift cards on resale sites to save a few bucks. But this fraudulent Starbucks "hack," documented by a frustrated barista, has to be the craziest attempt to save money that we've ever heard. And the crazier part? Despite the fact that the money-saving trick is rude, time-consuming, and totally illegal . . . it's actually working.
Brad Halsey, the Starbucks barista who reported the hack on Kitchenette, described how one of his regulars gets free drinks every day:
There is a man who comes to my Starbucks every single day and orders the most horrible drink in an infuriating way. He purchased 365 Starbucks cards and registered every one of them online with a different birthday so that he gets a "free birthday drink" EVERY DAY OF THE YEAR. Even though I know exactly how he "beat the system" there, he pretends that his app is just malfunctioning and it magically gives him the same free birthday drink every day. If he was a nice guy, I might not be so irritated. But he's not a nice guy.
Halsey goes on to elaborate on the customer's rude attitude — including, but not limited to, his habit of drawing specific drink proportions onto coffee cups before claiming "I'm not picky." Basically, the man is any barista's nightmare.
So, long story short, you can get free Starbucks every day if you don't mind breaking the law — but it basically means you're an awful person. Instead of taking part in this sort of stingy, manipulative behavior, try some of these other Starbucks hacks; they'll save you money without provoking the wrath of every coffee shop employee in your town.
Image Source: POPSUGAR Photography / Jae Payne