How Much Salt to Add to Dessert
Are You Making This Major Baking Mistake?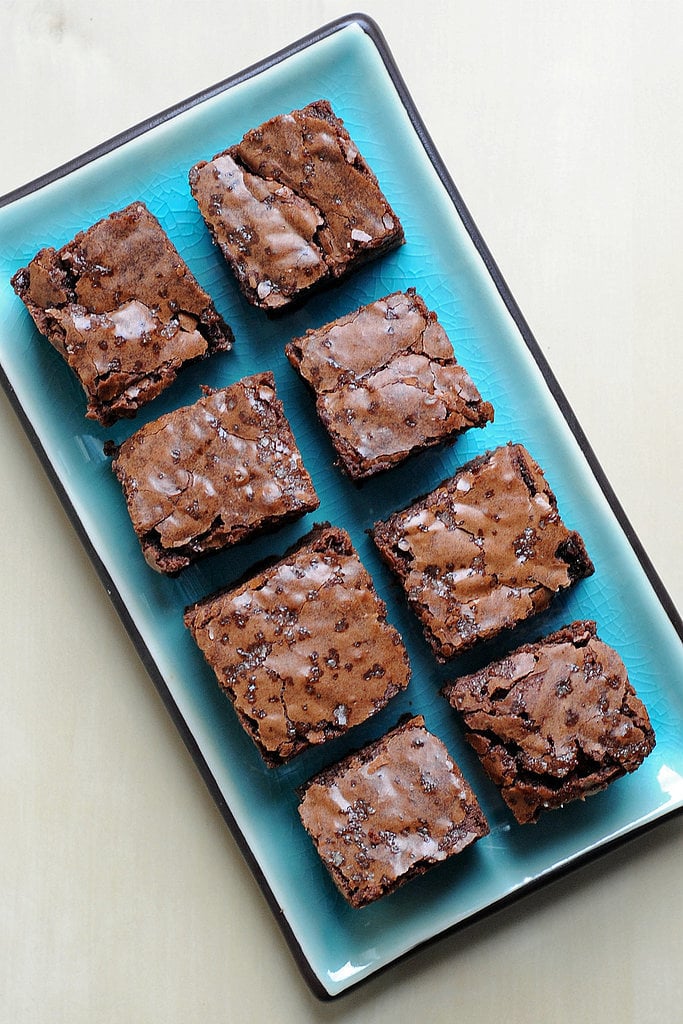 You don't need to be a novice baker to benefit from this simple tip — in fact, plenty of experienced bakers make this mistake. In short: don't forget to add salt to baked goods, and add more than you might think.
Why? Even if you're not aiming for a salty-sweet dessert, like the fleur-de-sel-sprinkled chocolate brownies pictured, salt is an important addition, since it enhances other flavors and helps to keep things from tasting one-note sweet. While most well-written dessert recipes include salt in the ingredients either in the form of salted butter or salt itself, a shocking amount omits it. When working with a saltless recipe, start by adding (at minimum) 1/4 teaspoon salt (or 1/2 teaspoon kosher salt) to the dry ingredients or alongside the sugar; taste and adjust until the flavors are balanced. (If the recipe is a supersmall batch, use less, but this is a good starting point for any standard-yield recipe, like a cake, batch of cookies, or pie.)
Image Source: POPSUGAR Photography / Nicole Perry