Source: POPSUGAR Photography / Sheila Gim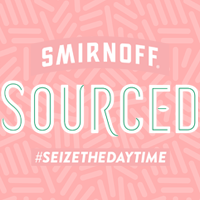 Having friends over should always be effortless, even if they arrive unannounced. That's why we partnered with Smirnoff for this post.
I love having people over — mostly for selfish reasons. You get to enjoy everyone without having to go anywhere. Part of hosting is being ready for impromptu parties that happen when you're not totally prepared. Stocking your pantry with party basics makes it easy to come up with snacks without any effort. You'll be able to hang out without being stuck in the kitchen.