Irish Onion Soup Recipe
Irish Onion Soup Is a St. Patrick's Day Must Make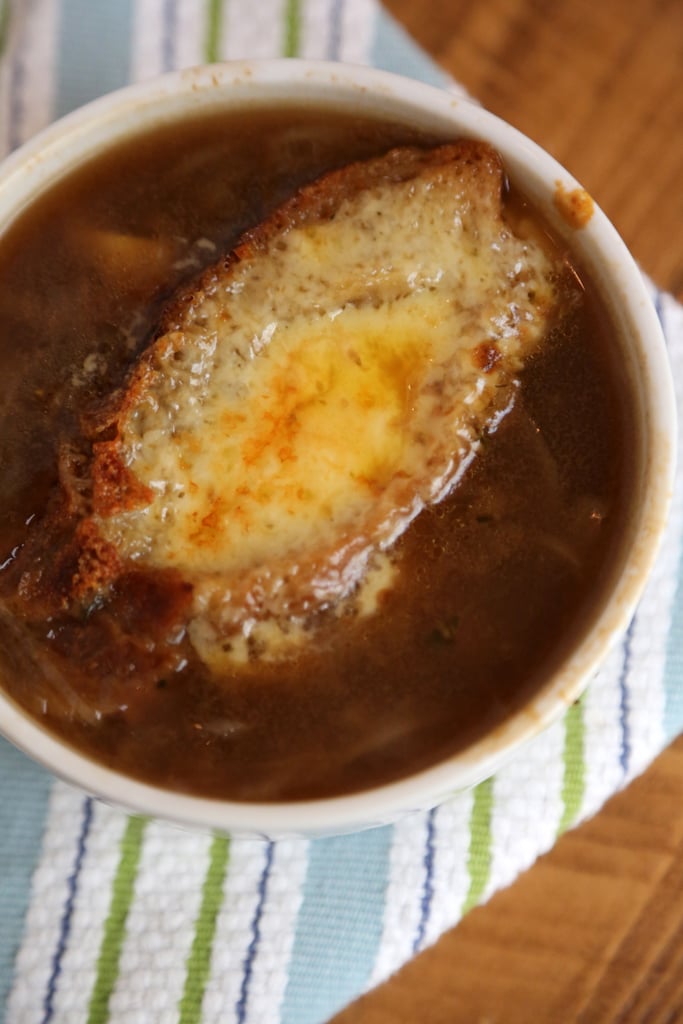 You're probably scratching your head wondering why this picture, which looks strangely like French onion soup, is labeled Irish onion soup. Well, let me explain. It's a jazzed-up variation of the classic onion- and bread-topped soup that uses two important Irish ingredients: Guinness and aged cheddar cheese.
It has the same flavors as the traditional rendition, but the beer provides a delicious complexity, and the cheese adds a delicate nuttiness. It's so good that it might just be my new favorite French onion soup recipe!
I highly recommend you serve it tonight or on St. Patrick's Day.
Ingredients
2 tablespoons extra-virgin olive oil
5 cloves garlic, minced
3 large onions, thinly sliced with the grain
1 tablespoon fresh (or 1 teaspoon dried) thyme leaves
1/4 cup sherry vinegar
2 11.2-ounce bottles stout beer, such as Guinness
6 cups beef broth
1 baguette, cut into 1/2-inch-thick slices
1/2 pound Irish cheddar, such as Kerrygold Kilaree, thinly sliced
Directions
In a large skillet, heat olive oil over high heat. Add garlic and cook 2 minutes. Add onions and cook for 40 minutes, stirring occasionally, until the onions are golden brown. Stir in thyme, vinegar, and beer. Cook until beer reduces by half. Pour in beef stock. Bring to a simmer and cook for 10 more minutes.
Preheat broiler oven setting. Ladle soup into individual ovenproof soup bowls. Top with bread slices and sliced cheddar. Broil until cheese melts and begins to brown. Serve piping hot.
Information
Category

Soups/Stews, Stock/Broth

Cuisine

English/Scottish/Irish

Yield

Serves 6
Image Source: POPSUGAR Photography / Anna Monette Roberts