Jeff Mauro on The Kitchen | Interview
What Jeff Mauro Would Be the King of If Not For Sandwiches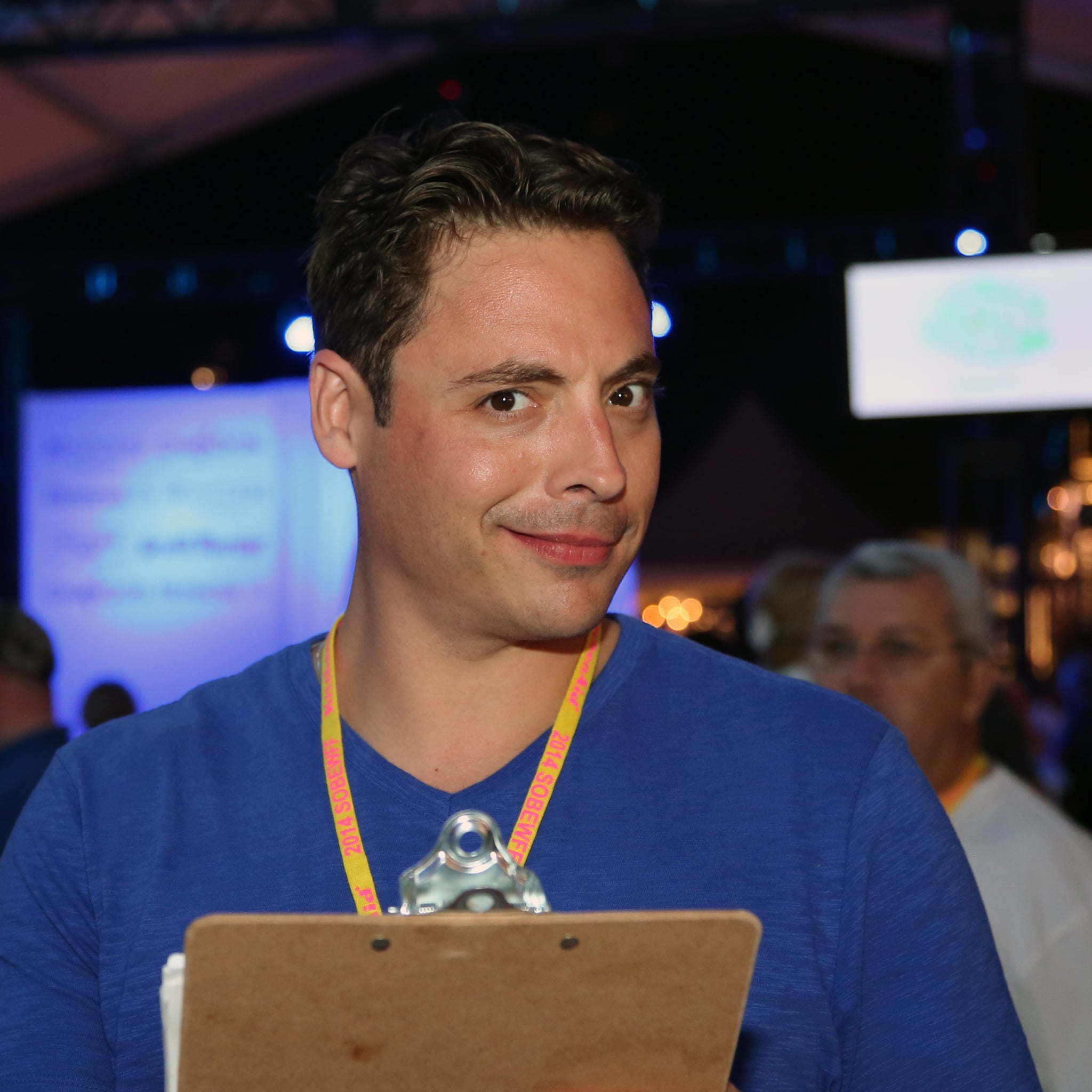 Funny man Jeff Mauro is still Food Network's Sandwich King, but he's also the new host of The Kitchen. "It's the first five-person cooking show on the Food Network. It's variety. We have guests. We talk about cookbooks. We play goofy games. It's like your standard panel talk show but all food. No decorating. No health. Just food. It's what we want," Jeff explained between bites of barbecue while judging for SOBEWFF's The Q.
He went on to gush, "The show's a blast. It's so much fun to shoot and to interact with people. Sandwiching, I'm all by myself. Maybe a guest in the last act, but otherwise it's me, juggling a million things. The Kitchen is so much more loose. You get to play with other people. Me and my uncle Geoffrey Zakarian, we've become good friends. He's been so welcoming and friendly. It's so unique that someone I've watched on television for years is now a friend. I love working with him, and he laughs at me."
As for his future endeavors on Sandwich King, the man has yet to conquer a sushi sandwich. "That is probably the biggest request I have, but some things are better left sacred," he stated. And if ever he were to become king of another food, it would be pizza. "Pizza's my go-to — I mean, if I'm not eating sandwiches. If I wasn't the Sandwich King, I'd be the pizza king. I'm obsessed with it, and I seek it out wherever I'm at."