Kale Salad With Pecorino and Pine Nuts
A Dinner-Party-Worthy Kale Salad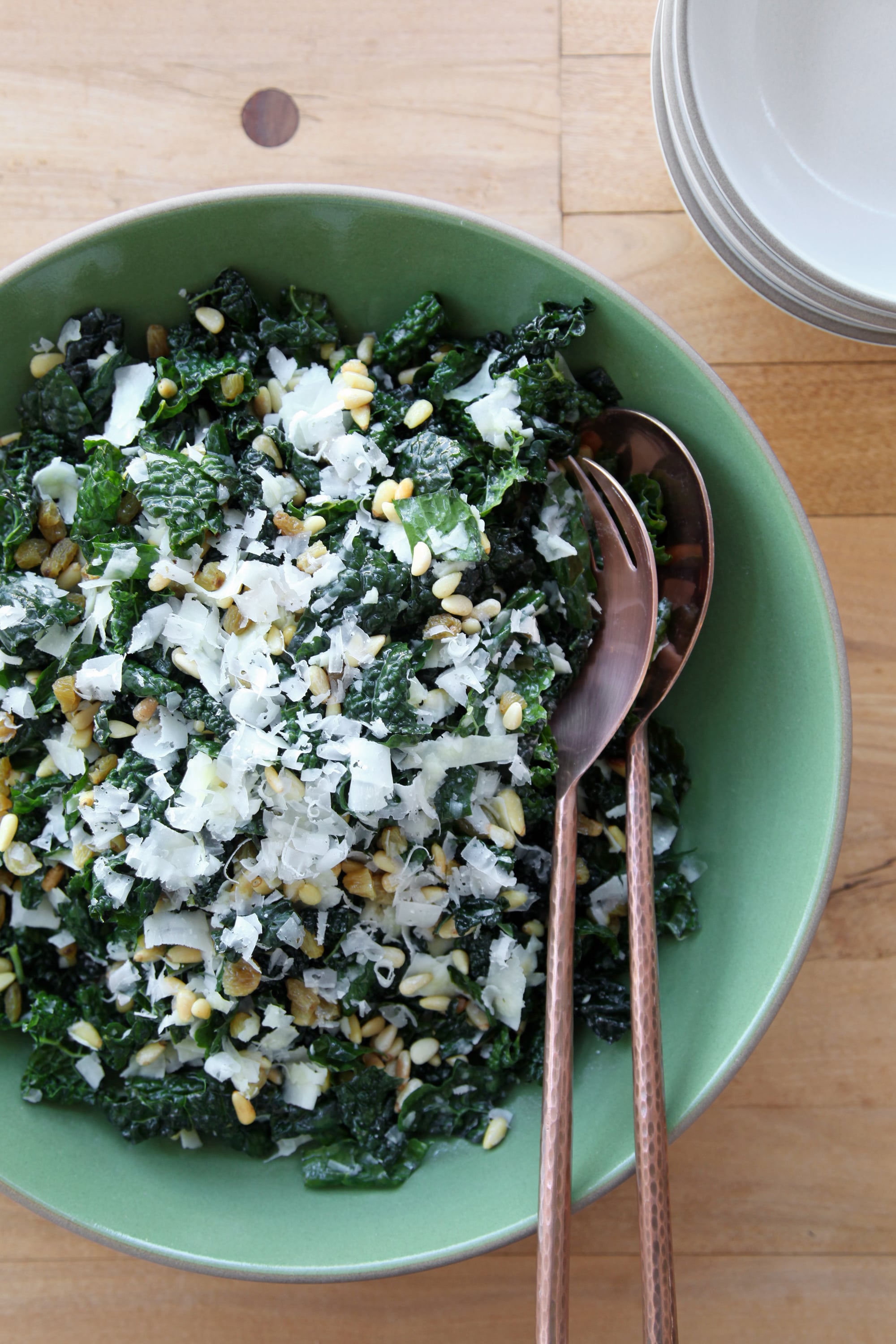 I know what you're thinking: kale salads are for wholesome lunches, not dinner parties, but in this case I have to say that you're wrong. (It is, of course, also an excellent brown-bag lunch option.) It's been the sleeper hit at many a gathering; no matter what I make to accompany it, it's this humble tangle of greens that friends want the recipe for.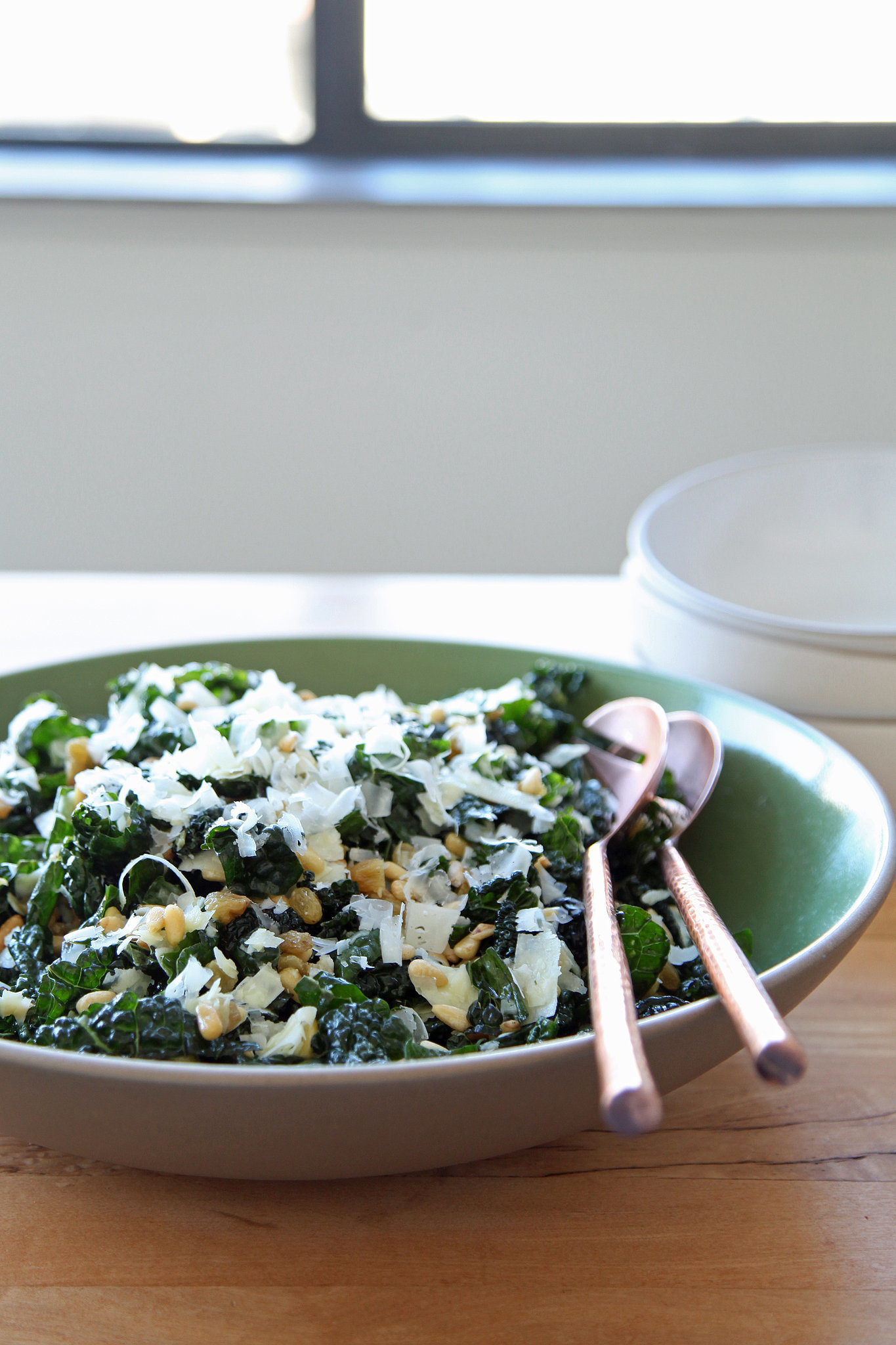 The secrets are twofold: First (and most importantly), it's treating your kale right. So often kale is served in big, leathery chunks that wear your jaw out as you chew. Remove the ribs, tear it into manageable pieces, massage it with salt, and dress it adequately, and it slumps into a tender-but-toothsome base for toppings. The other secret weapon: plumped-up golden raisins. Briefly simmered in a combination of white wine vinegar and water, they become juicy, tangy balloons of brightness. Buttery pine nuts and salty pecorino are merely the icing on the cake.
Notes
Toasted chopped walnuts are an economical (and delicious) substitute for the pricey pine nuts.
Ingredients
1/2 cup (3 ounces) golden raisins
2 tablespoons white wine vinegar
2 tablespoons water
1/2 cup extra-virgin olive oil
1/4 cup freshly squeezed lemon juice
Kosher salt
2 bunches lacinato kale, center ribs removed and torn into bite-size pieces
3/4 cup (3 1/2 ounces) toasted pine nuts
2 1/2- 3 ounces Pecorino Romano, shaved
Directions
Add the golden raisins, vinegar, and water to a small saucepan, and cook over low heat, stirring occasionally, until the raisins have absorbed all the liquid and are plump. Once cool, cut the larger raisins in half so that there are raisins in each and every bite of the salad.
Whisk together the olive oil, lemon juice, and a generous pinch of salt.
Add the kale to a large mixing bowl and a couple pinches of salt; toss with the salt and rub it into the leaves (aka massaging the kale) until the kale is a darker green, is glossy, and has softened. Add the golden raisins and pine nuts. Gradually add the dressing, tossing to coat, tasting along the way. (You may have extra dressing; the salad should be well dressed but not soggy; there should not be more than a splash of dressing at the bottom of the bowl.) If you have time, refrigerate for half an hour to allow the dressing to soften the kale a bit more; if not, add the Pecorino and serve.
Information
Category

Salads, Main Dishes

Cuisine

North American

Yield

Serves 4-8